Hotel Savoy celebrates its renaissance with Emilio Pucci collaboration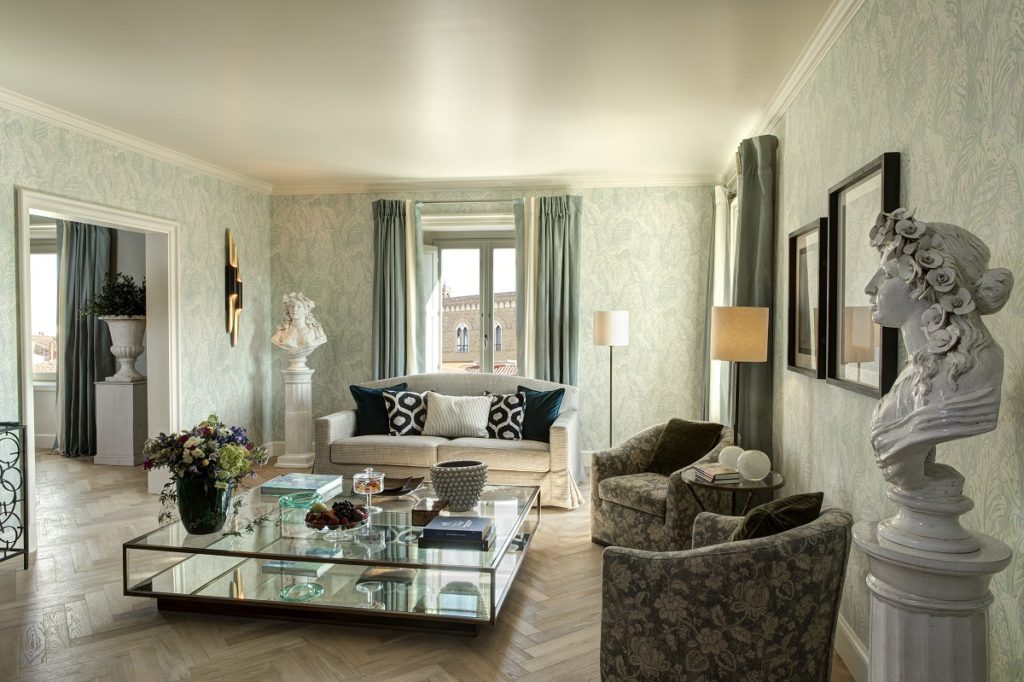 After undergoing six months of renovation, Hotel Savoy has officially reopened and with it announced an exclusive collaboration with Florentine fashion house, Emilio Pucci.
Built in 1892, Rocco Forte's Hotel Savoy can be found in the heart of Florence on Piazza della Repubblica. It's one of the world's most iconic hotels, having hosted for royalties, world leaders, and famous celebrities, such as Sir Winston Churchill, Frank Sinatra and Christian Dior.
Newly decorated by Olga Polizzi, the British hotelier and interior designer, the Hotel Savoy's 80 rooms showcase contemporary Italian style with parquet floors, marble and mosaics.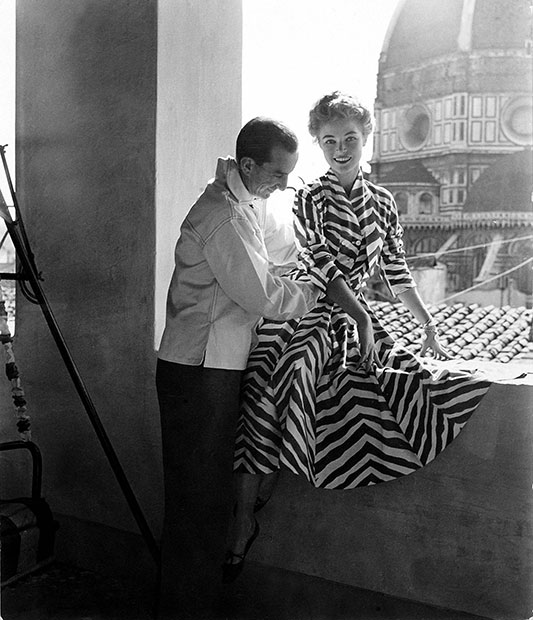 Emilio Pucci
Emilio Pucci is an Italian high-fashion house founded by the late Emilio Pucci. Born in 1914 to one of Florence's most illustrious families, Pucci naturally embodied the jetset glamour of post-war Italy.
Multilingual, well-travelled, American-educated; air force pilot, Olympic skier and aristocrat – he was a modern Renaissance man in every sense of the term.
The Emilio Pucci brand is renown for its signature prints, joyful colour combinations and "made in Italy" luxury fashions.
The collaboration, which brings the essence of Italian design into the hotel, starts with Emilio Pucci producing an exclusive scarf for Hotel Savoy.
The silk scarves – in two colour varieties; bright pink and turquoise blue – are encased on glass table tops, becoming the key decorative element to fill the terrace restaurant, where the benches exude warm Italian colours of the Mediterranean.
Its hotel entrance and lobby have also been reinstated to their original grandeur with Pucci touches found in the interiors. The modern and sophisticated look is completed with prints from the Emilio Pucci archives in nuances of pink, grey, white and black.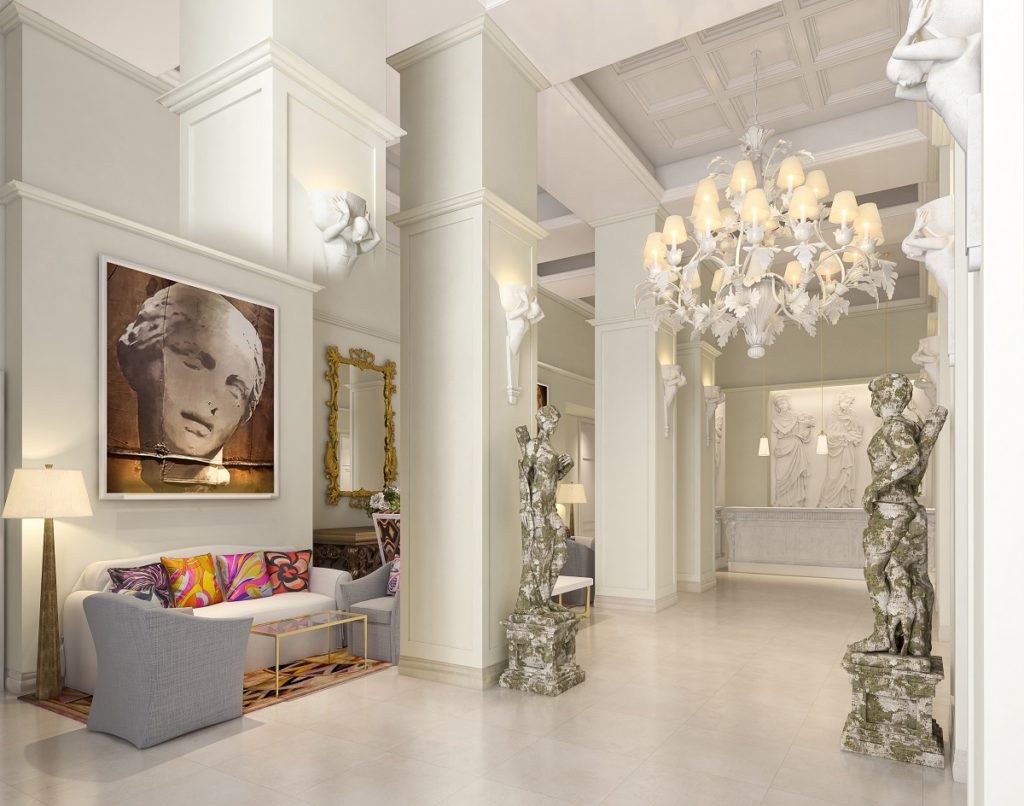 "We have translated the creativity which this city inspires"
Laudomia Pucci, Emilio Pucci's image director said: "Envisioning this unique project with Hotel Savoy meant working closely with Olga [Polizzi] and it's been a wonderful treat.
"For the very first time in hospitality and in the Emilio Pucci history, we have translated the creativity which this city inspires, by merging the elegance of the Savoy with the vibrancy and sophistication that is embedded in the Pucci codes and in the city of Florence itself, adding Pucci touches in the lobby and restaurant area of the Hotel."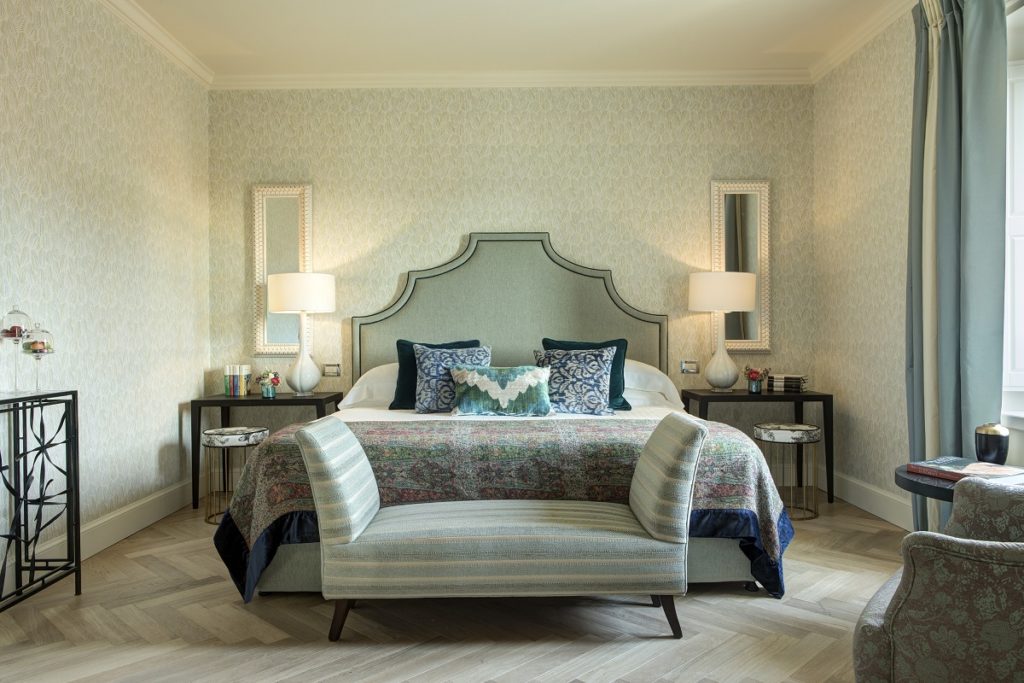 Polizzi has created a new look for the guest rooms and suites. By reducing the number from 102 to 80, many of them have been completely restructured and have increased in size.
Each of the rooms and suites has been designed to give a sense of calm and freshness and the tranquil tones used, combined with the luxurious fabrics in a mix of materials, create a predominantly Italian feel.