8 one-of-a-kind hotels that are holding world records
Ever wondered which hotel holds which world record? Well, I did. And so, here's a list hotels that are recognised for their record-breaking facts and achievements.
Largest hotel
The three-star First World Hotel in Malaysia is the world's largest hotel with 7,351 operational rooms that have an average size of 52 square metres. And if that's not big enough for you, below the hotel is a 152,400-square-metre establishment called the First World Plaza which houses shopping malls, arcades, dining outlets, casinos, and the Genting Indoor Theme Park.
Smallest hotel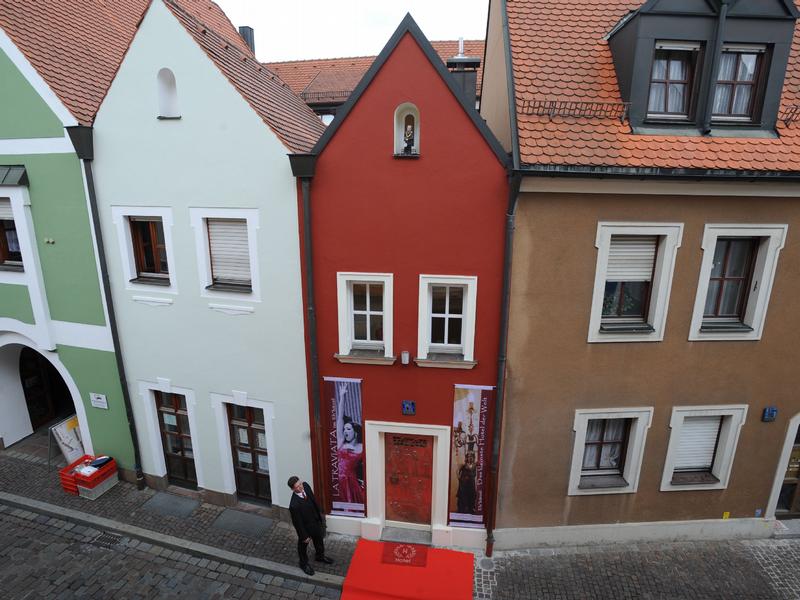 Built in 1728, the Eh'häusl (which translates to marriage house) in Germany is the smallest hotel in the world with a floor area of 53 square metres. It can only accommodate two people at a time and employs no concierge. Three is a crowd, I guess. The pint-sized hotel started as a rental for couples who wished to wed, back in a time when proof of land ownership was required by the city council.
Oldest hotel
Nishiyama Onsen Keiunkan is a hot spring hotel which has been operating since 705 AD. (That's 1,313 years ago!) It can be found at the foot of the Akaishi Mountains and sources its water directly from the Hakuho Springs. The hotel was last renovated in 1997 and has 37 rooms.
Tallest hotel
Beating the previous record-holder (JW Marriott Marquis Hotel) by one metre, The Gevora Hotel is currently the tallest hotel in the world. The 74-floor hotel which is covered in gold stands at 356 metres and has 528 rooms. It's 50 metres taller than the Shard in London and 56 metres taller than the Eiffel Tower.
Highest hotel in a mixed-use building
Although not the tallest, the Ritz-Carlton Hong Kong is the highest hotel in a mixed-use building. It's perched on top of the 484-metre International Commerce Centre and occupies floors 103 to 118. It also holds the record for having the highest bar and swimming pool at 484 metres above ground level.
Largest hotel suite
The Royal Residence at Grand Hills Hotel & Spa in Lebanon is the largest hotel suite in the world with a floor area of 4,131 square metres. The mansion features an exquisitely crafted space for up to 10 people with three pavilion suites, a lavish garden, and a library with an impressive collection of books.
Tallest hotel unoccupied
Ryugyong Hotel is the tallest unoccupied building in the world, situated in Pyongyang, North Korea. It stands at 330 metres and is the world's 18th tallest building. It was built in anticipation of a joint Olympic Games between the two Koreas but was abandoned in 1992 when the games went to the south. Should their supreme leader, Kim Jong-un decide to finish its construction, it would be the world's tallest hotel.
Heaviest hotel re-located
Hotel Fairmont holds the record for being the heaviest building ever moved. It weighs 1,451 tonnes and it was moved using 36 dollies over city streets, approximately five blocks over a bridge, which had to be reinforced. The move took 6 days from 30 March to 4 April 1985 and cost US$650,000.