Hotels could look like this by 2034
"Soon there will be screens that welcome you by name"
Contributors are not employed, compensated or governed by TD, opinions and statements are from the contributor directly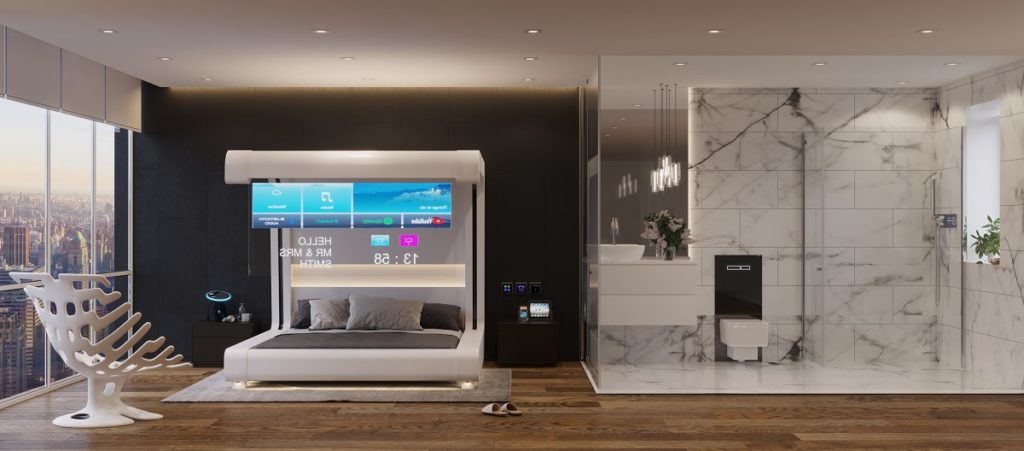 Glass TV's that know your favourite films, showers that adapt to your body temperature — technology experts and Guestline have revealed the future of hotel rooms.
An interactive hotel room created by Guestline, in collaboration with technology, AI (Artificial Intelligence) and hotel experts, revealed how the hotel of the future will look and function by 2034. The highly accredited experts provided their predictions and valuable insights, to show what we can expect to see in our hotel rooms over the next 15 years.
"Soon there will be screens that welcome you by name when you approach them in the hotel lobby by using data from your mobile phones which already exists – registered through the hotel's Wi-Fi. Once you're there, it will be an automatic check-in process through facial recognition and your room key will be digitally downloaded to your mobile phone," said Ralph Fernando, director of strategy, digital and operations at Pragma Consulting.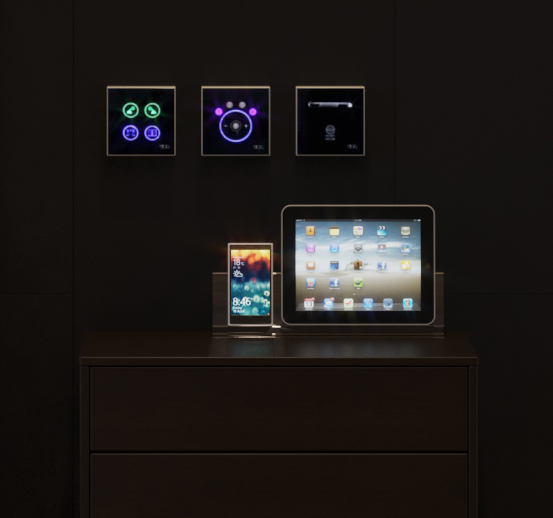 A recent study predicted that by next year 85% of relationships with businesses will not require human interaction and hotels are seeking ways to become more customised and convenient for their guests. Experts told Guestline, who commissioned the project, that AI and voice control would be one of the most prominent game-changers in how we experience staying at a hotel.
"Control for the guests will become more personalised"
Fernando further commented: "Guests will have the ability to cast lighting levels, room temperature and music levels all through either AI or their digital pads on the wall.
"We already know this exists in some hotels, however, the technology is quite basic and we imagine that over the foreseeable future that control for the guests will become more personalised — such as sunrise/set lighting, audio that can produce a selection of noises to help you sleep and aromas to facilitate better sleeping."