How a robust customer data platform can help hotels to recover
TD speaks with Michael Leong, associate VP for digital solutions APAC and EMEA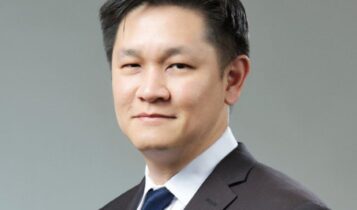 As we slowly emerge from a frightful nightmare that is the COVID pandemic and green shoots of recovery are beginning to show, the hospitality industry is trying its best to recapture the market through ingenious ways.
Guests' data is valuable for hotels as it can be used in making informed decisions to improve various aspects of hotel operations. A single customer interacts with several touchpoints. Imagine the enormity of data of hundreds of guests in several properties. The amount of data is enormous. A Customer Data Platform (CDP) helps hotels manage huge amounts of data and gain valuable insights from them.
Cendyn is an award-winning data technology company, specializing in solutions for the hospitality industry. Specifically, Cendyn's core solutions focus on helping hotels develop a deeper and more meaningful relationship with their guests through the company's customer data platform (CDP) and industry-leading CRM tools, which transforms their data into usable insights for more effective communications, digital marketing, sales and revenue management.
Cendyn's bespoke CDP helps hotels unify all customer data from various data sources into a single repository, allowing hotels to have one holistic view of their customers. This solves the perennial problem of hotels having an incomplete view of the customer relationship, as all their data is traditionally stored in multiple and disparate data silos.
TD sits down with Cendyn's associate VP for digital solutions APAC and EMEA Michael Leong who has more than two decades of experience in the hospitality industry specializing in digital marketing.
Travel Daily (TD): How can guest data and customer data platforms help hotels in travel recovery?
Michael Leong (ML): Having a robust CDP with unified guest data from multiple data sources will enable hotels to really know who their best customers are, their travel and dining preferences and even their preferred digital social channels. This allows hotels to re-establish meaningful relationships with their customers communicate effectively in a personalized manner and welcome them back to their properties with thoughtful, relevant offers.
TD: What role are digital marketing and eCommerce playing in recovery? How can hoteliers optimize their strategies to cut through the noise as travel resumes?
ML: Digital marketing is now the primary tool for the modern marketer, with its ability to reach the right audience at the right time and in the most cost-effective manner. The lockdowns during this pandemic have vastly accelerated the global adoption of web and mobile e-commerce, so hotels really need to invest, much more than ever, in digital marketing expertise to help them stay ahead. Hotel companies who have invested in CDP and CRM with the right technology partner will be able to leverage their owned first party data to effectively reach their best customers with personalized communications.  They can also use that same information to find new, similar customers within the digital marketing space, and create targeted campaigns that 'cut through the noise' as travel resumes.
TD: What do the next few years look like for Cendyn following the Pegasus merger announcement in November?
ML: The combination of both companies provides hoteliers with a comprehensive platform to maximize their direct-booking channel and enhance the guest experience across every touchpoint. With many hoteliers struggling with resources and profitability, this merger offers a lifeline for those looking to build on topline revenue through their direct channels. As we emerge from the pandemic, the next few years for Cendyn will bring scale and stability to our customers, offering hoteliers a vertically integrated technology platform that enables them to deliver on a broad range of hospitality needs.
TD: What are the hospitality trends you see post-COVID?
ML: As vaccination rates increase globally and countries begin to establish quarantine-free travel, I think that domestic or regional tourism will be the first to pick up, with long haul international tourism and large-scale group business (e.g., in-person conferences, conventions and trade shows) recovering later. Coming out of the pandemic, people are also more conscious about their health and well-being, so wellness travel will see continued growth. Eco-tourism and non-flight travel should also become more popular due to increased customer awareness of how travel can impact the environment.
Want to discover how Cendyn can help you with your digital marketing performance? Contact Cendyn today at info@cendyn.com or visit Cendyn.com