Storytelling is a must for destination marketing. Knowing the story of a place is one thing, but communicating it to an audience is another – a major thing for travel companies.
The content for branding and campaigns is different from the content that engages readers to know the more about the stories and experiences on the place. Smartvel is a specialist in destination content technology, providing live destination guides for travel companies including airlines, hotels and destination marketing companies.
Iñigo Valenzuela, founder and CEO of Smartvel, said: "Destination content is key in the industry and I realised that it was not professionally managed through a complete digital solution for travel companies and smart cities."
Unique technology
Smartvel came into fruition while Valenzuela was still working at CWT. He saw that there is a gap in the market where travellers were sold products without complete information.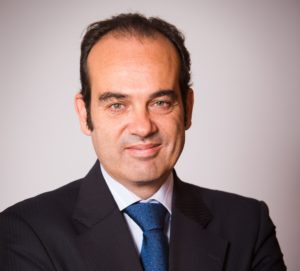 "We were sending millions of travellers every year all over the world and I thought that we were not giving them valuable information. We only advised them about travel disruptions, but never about what to do when they were at their destination," he said.
Smartvel offers various solutions for a company's digital transformation by covering all the touchpoints throughout the customer journey with relevant destination content for travellers.
He said: "We offer different solutions within their digital channels providing everything that is going on at any destination in the world (must see, what to do, where to stay, up-to-date events, tours, etc.), together with specific content for each customer (e.g: their products, their ancillaries, hotels, tours, etc). Besides, our travel guides include up-to-date content based on the travel dates and traveller's preferences."
"With our solutions, our customers engage more with their users, sell more ancillaries, and become a supplier that enhances the experiential traveller with content that would be very difficult to get," he added.
What sets Smartvel apart from other companies is its unique technology. Smartvel won the first prize in Spain for the best project in Big Data & Tourism. Smartvel's technology gathers and geocodes — from hundreds of sources of information — all the live agenda of any destination: concerts, cultural events, trade fairs, exhibitions etc. It is also able to gather all the non-dynamic content such as sights and attractions, restaurants, tours and activities.
"Behind our product, there is a very complex IT solution that automatically generates the content, which has been possible thanks to more than 80.000 hours of programming. In order to do that, we use AI, Machine Learning and Big Data software architecture, not because the amount of content is huge (millions of events do not count for Big Data), but because we transform unstructured data from thousands of sources into a clean and organised database. We connect our services with other open data structures, websites, paid, non-paid, social networks, etc.  and we enrich the content with precise localization, categories, pictures, relevance, translation, etc. It would not be possible without AI," Valenzuela told me in our interview.
Covering more pain points
Last October, Smartvel has announced funding of just over USD 1 million. Investors in the round for the Spain-based company included Caixa Capital Risc and Alsa. They are joined by Fides Capital and Faraday Venture Partners.
The company says the funding will help it expand further as well as develop its technology, which provides live destination guides for travel companies such as airlines, hotels and destination marketing companies.
"Every year we increase the number of features of our solutions. This year we are launching a brand new version at the end of January, with the aim of covering more touchpoints during the traveller's journey. For example, we will also launch within the first quarter a solution for TVs at hotels, which is another touchpoint where we will integrate all of our powerful data," he said.