How NDC can help in travel recovery in a post-COVID world
TD speaks with Kathy Morgan, VP of NDC at Sabre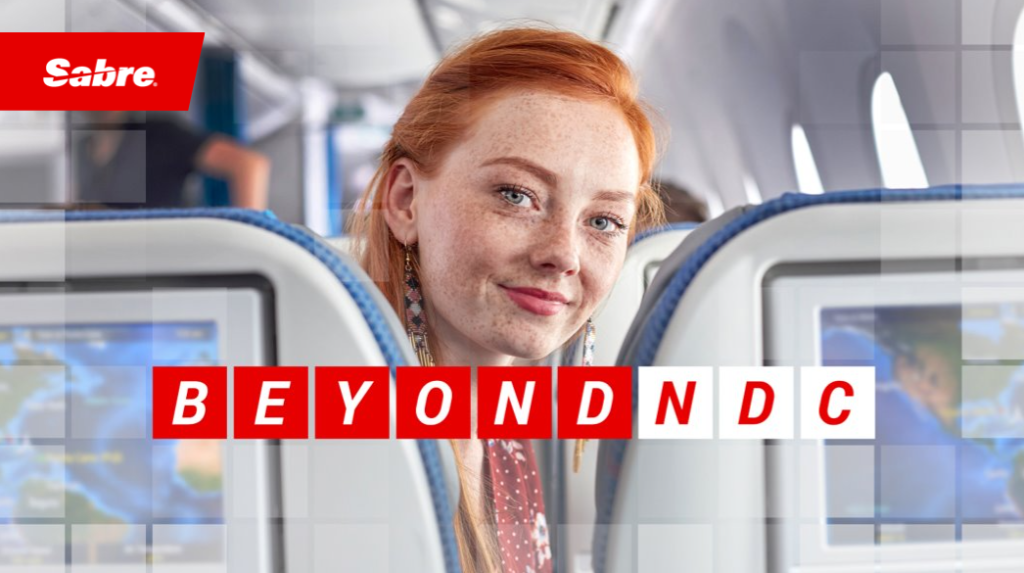 There is no denying that the travel industry suffered severe blows due to the ongoing health crisis. As vaccines roll out worldwide, we are seeing the light at the end of the tunnel and we can expect travel recovery soon.
Before the pandemic happened, the industry talked endlessly about NDC. Although it slightly took a backseat in conversations, we wonder if there is a place for NDC in the future. TD has spoken with Kathy Morgan, VP of NDC at Sabre, to learn the role of NDC in travel recovery as we navigate the post-COVID world.
Travel Daily (TD): The aviation sector suffered greatly due to the health crisis. What is the role of NDC in the recovery of the travel industry?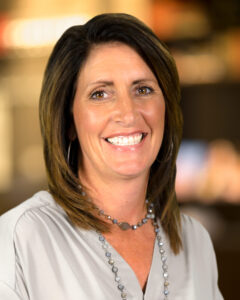 Kathy Morgan (KM): What COVID-19 brought with it, along with the undeniable impact on the entire travel ecosystem, is also time for the industry to assess current strategies and seize opportunities to ensure we are in a position of strength going forward.
NDC remains a key corporate priority for Sabre as it is one of the many critical enablers of the Sabre vision to create the leading marketplace for personalised travel. As such, we have taken the opportunity at Sabre to continue to advance our NDC roadmap so we're ready to support our travel partners now and in the future as recovery picks up. We are continuing to pace with our actively engaged airline and agency customers, and to meet general industry demand.
Several major airlines including Singapore Airlines, Qantas Airways, United Airlines and American Airlines, to name just a few, are pursuing their plans unchanged in light of COVID-19, as demonstrated by Sabre's recent announcements with some of our key airline partners. Sabre, along with our travel partners, has demonstrated we remain committed to empowering smarter retailing to ensure travellers can access the right offer at the right time through the right channel that delivers more personalised value.
NDC offers from Singapore Airlines, for example, are now more widely available through Sabre's GDS to qualified agency customers. In the second quarter of 2020, Sabre launched NDC offers from Singapore Airlines to qualified travel agencies based in Singapore through the carrier's KrisConnect program and, since then, access continues to expand and now includes more than 25 locations, with Bangladesh, South Africa, Sri Lanka and the United Arab Emirates added most recently. We also recently announced Sabre is launching NDC offers from Qantas Airways to travel agencies in Australia and New Zealand, with other regions in the world to follow.
NDC, as part of the distribution mix, can enable a robust strategy to ensure that distribution, personalisation and renewed confidence come together to aid industry recovery and future growth.
While analysts agree that leisure travel is set to recover faster than corporate travel, we are also looking to the future of business travel by piloting NDC capabilities with GetThere, our online corporate booking solution so business travellers can select policy-compliant NDC offers in addition to traditional content.
Moving forward with our Beyond NDC strategy will help to ensure that airlines are able to deliver rich content and ancillaries to travel agents and, therefore, travellers, as well as helping to restore confidence in the travel industry. As part of our expansion for SQ, for example, we also delivered additional servicing capabilities including void, refund and exchange. Servicing has always been a critical set of capabilities for agencies to adopt NDC at scale and, in a COVID-19 world, the need to adjust travel plans has only intensified, and so the need for robust servicing capabilities and support for a booking across the end-to-end workflow is all the more important.
NDC, as part of the distribution mix, can enable a robust strategy to ensure that distribution, personalisation and renewed confidence come together to aid industry recovery and future growth.
TD: Where does GDS fit in a post-COVID world? What are the advantages of working with GDS for a good distribution strategy?
KM: The ongoing pandemic has changed how we travel, and where we are able to travel, and our existing, and new, travel partners know they need the right technology partner and the right distribution platform to ensure they are able to broaden their geographic reach to appeal to the right customer segments, who are able to travel now or in the near future.
As we continue to move through the COVID-19 situation, travellers are indicating that travel agents will be more important than ever to the way they book their next trip. Earlier in the pandemic, Sabre conducted a traveller sentiment survey in APAC which revealed that even travellers who had previously booked independently would now look to book through travel agents in order to tap into their expertise.
Through Sabre's GDS, airlines, hoteliers, and our other travel partners can ensure that they can distribute rich content to hundreds of thousands of travel agents worldwide, enabling a broader geographic reach, while ensuring that travel agents have access to the right content to provide travellers with the offers, expertise and information they want and need when they are next able to book a trip.
TD: How Sabre's NDC program can help airlines bring back the numbers to their usual levels pre-pandemic?
KM: While it's clear that there are elements of the current COVID-19 situation which are largely out of the hands of the travel industry, such as geographic restrictions and quarantine measures, there is also further hope for recovery on the horizon as the result of the current global vaccination program.
However, Sabre and our travel partners aren't simply sitting back and waiting for recovery to happen. Rather than hitting the pause button during the pandemic, we have actually accelerated our technological transformation.
NDC is a key part of that and we are pressing ahead with our Beyond NDC program with our airline partners to ensure that airlines are able to aid revenue growth by providing consistent distribution and access to more personalised content as well as having speed to market. Meanwhile, as we move into recovery, NDC can help to enable agencies to efficiently access the right content, while aiding corporations looking to re-start business travel to control costs while ensuring policy compliance. For travellers, NDC enables consistent access to more personalised and relevant content.
Sabre's new airline storefront, an industry-first capability that makes it easier to comparison-shop increasingly complex airline offers in the indirect channel.
It's clear then that NDC remains an important standard for the whole travel ecosystem as we look toward travel recovery and future growth. However, recovery will hinge on the entire travel industry coming together to harness opportunities, as well as on having a holistic range of technological solutions to make travel happen again. NDC is just part of Sabre's overall toolkit designed to foster recovery and growth.
We also recently announced the introduction of Sabre's new airline storefront, an industry-first capability that makes it easier to comparison-shop increasingly complex airline offers in the indirect channel. New airline storefront capabilities are available now via Sabre's shopping APIs, which travel retailers can leverage to build a bespoke storefront and enhance their customers' experience, with the new capability due to be launched for travel agencies via our Sabre Red 360 workflow in the coming weeks.
For airlines, this supports differentiation and increases merchandising opportunities in the indirect channel while, for travel buyers, it allows for efficient comparison shopping across several flight options and, for travellers, it helps them to be presented with, and choose, the offer that is right for them.
Our ongoing Beyond NDC program, new innovations such as new airline storefront, and our continuing work in partnership with Google to create a new marketplace for personalised travel, are all testament to our commitment to enabling recovery in the travel industry and enabling our travel partners to prepare for future growth by providing travellers with relevant, personalised content to increase booking conversions and boost traveller confidence and satisfaction as we all look forward to our next travel experience.