How one Bangkok luxury hotel puts artists in the picture
Contributors are not employed, compensated or governed by TD, opinions and statements are from the contributor directly
This week saw the launch of the fifth round of 137 Pillars Suites & Residences Bangkok art rotation exhibition, the swanky property's passion project devoted to the arts.
This time the exhibition will feature the work of Thai art duo, Prasert Yodkaew and Suttikiet Pumpoung, whose work takes over the spotlight from previous incumbent, multi-award winning artist Jirapat Tatsanasomboon and  his colourful Pop-Art creations which juxtaposes iconography from traditional Thai narratives with Western symbolism into witty new works loaded with humour and subtle satirical comment.
Prasert Yodkaew and Suttikiet Pumpoung's exhibition will feature have gained popularity on the Bangkok art scene for their  imaginative take on traditional Thai murals and beliefs, which will also be the focus of the appropriately named 'Art Rotation Series Vol. 5: Prasert Yodkaew & Suttikiet Pumpoung', which will run until 5 September.
Luckily for me, 137 Pillars is just down the road from where I live in Bangkok — an area known locally as the Notting Hill of Bangkok, in reference to its quiet and leafy residential vibe,  permeated with the unmistakable stench of mega-bucks and high-so living, how I can afford to live in such a fancy location is a story of endless searching, sticking to a budget and luck, so much luck — so, one Sunday morning I strolled down to the refined confines of 137 Pillars to speak with 137 Pillars PR Manager, Jareeya Suthaporn, to find out more about the Art Rotation exhibitions.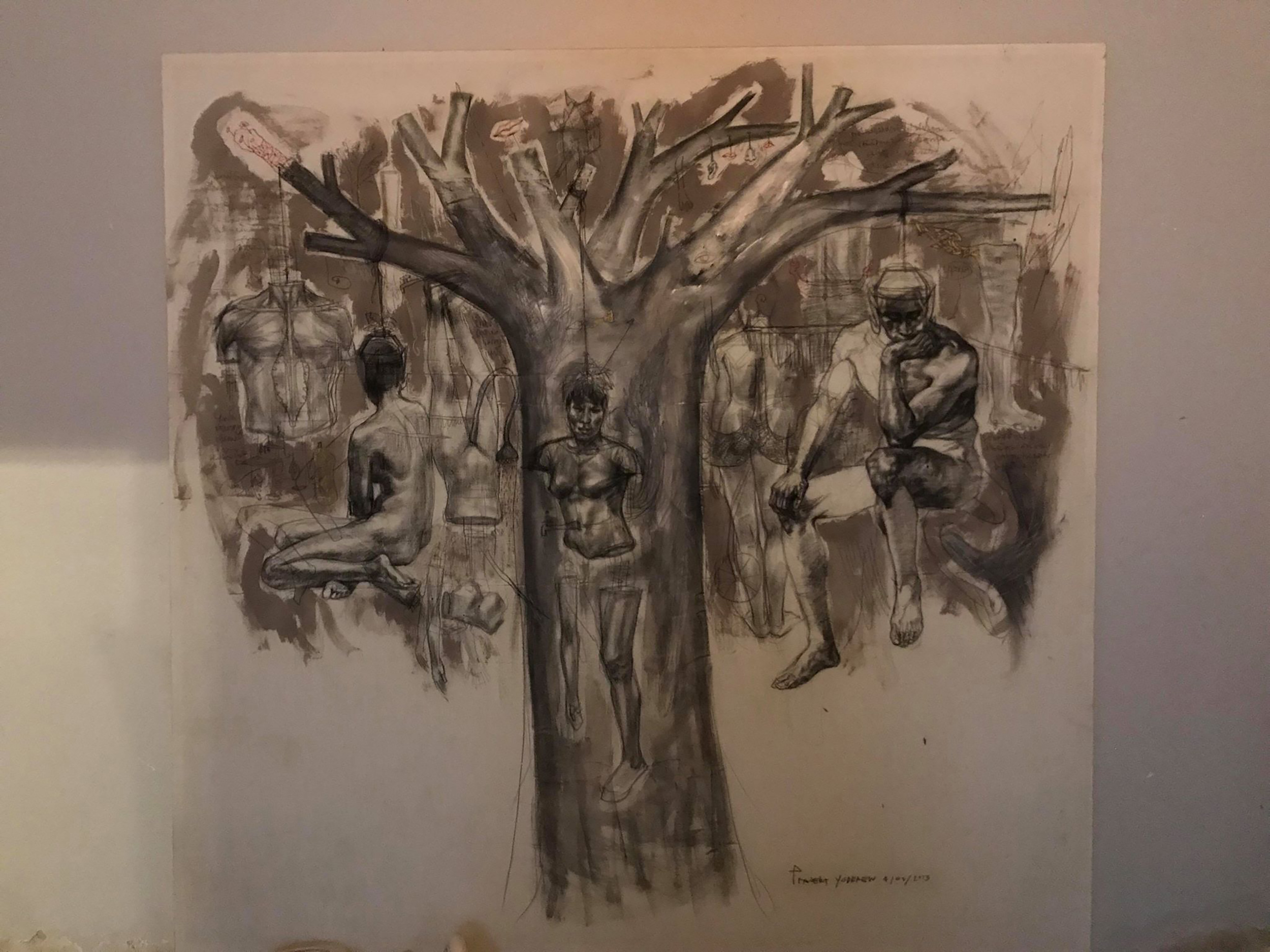 TD: What was the thinking behind the art series?
Jareeya Suthaporn (JS): It's actually one part of the concept of the hotel, we are about art, we're about fashion, it's about our [Thailand's] history. With that in mind, it is a natural progression to support the country's own artists.
We work in  partnership with Farmgroup, a creative and design consultancy here in Bangkok, and last year we organised the first rotation. Every artist is local.
TD: How do you go about selecting which artists you feature in the exhibit?
JS: Actually they are recommended to us by the Farmgroup, as they are the specialists and they find for us the most popular and suitable artists, who will work best in our property, and bring the space to life with vivid colours, imagination and sheer creative vigour. They have provided a list of artists for the whole year, which has made the logistics and planning for the displays super-easy.
TD: Thai art is well-known for its bold use of colour, religious and mythological imagery as well as themes of nature and community — not to mention an ample of side order of surrealism, is the kind of guests and visitors to the hotel can expect to see around the property?
JS: As with all things, it depends. Some artists will use a softer palette, for example our third exhibitor, national artist Panya Vijinthanasarn, used a lot of greys, blacks and whites in his showcase, which is actually very different from what you might expect. So some may becolourful and some might be more subtle.
TD: I've noticed that the exhibition leans towards paintings, is there a provision to host other mediums such as sculpture or installations?
JS: This definitely something we have lent some thought to but we decided to keep to the painted form for the 2019 schedule. 
TD: I love this focus on the creative arts, what else do you guys do keep culture addicts topped up with their favourite fix?
Well, I am very pleased to say we have just launched a new art-guru experience, we have signed up local writer, columnist and art buff Panu Boonpipattanapong (Eddie) — who has become quite the celebrity after appearances in Thai media, for his opinions on art, design and cinema. 
We have organised this not just for our guests but for anyone who loves art and want to explore the cultural offerings in the city. They can let us know what kind of art they like and Eddie will create a tour, created specifically to their interests.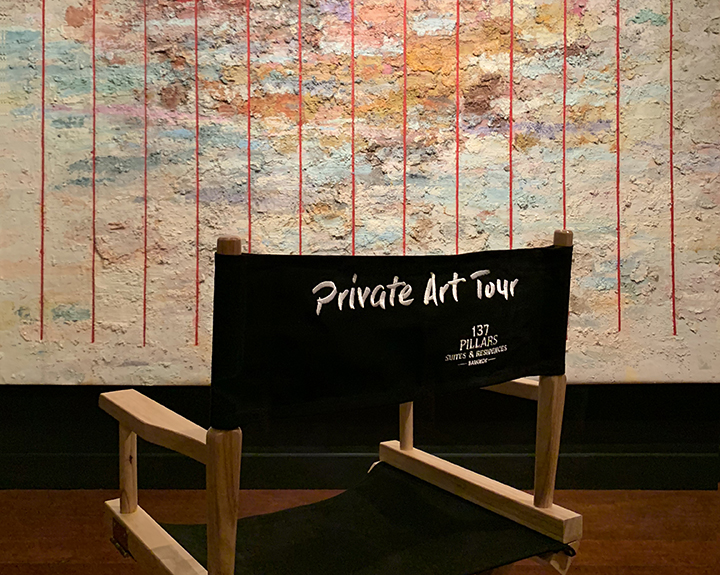 The 'Art Rotation Series Vol. 5: Prasert Yodkaew & Suttikiet Pumpoung' can be enjoyed within the Baan Borneo Club and Louie's Tiffin Grill at 137 Pillars Suites & Residences Bangkok from 25 July to 5 September 2019 — with public access exhibition from 11am to 8pm.