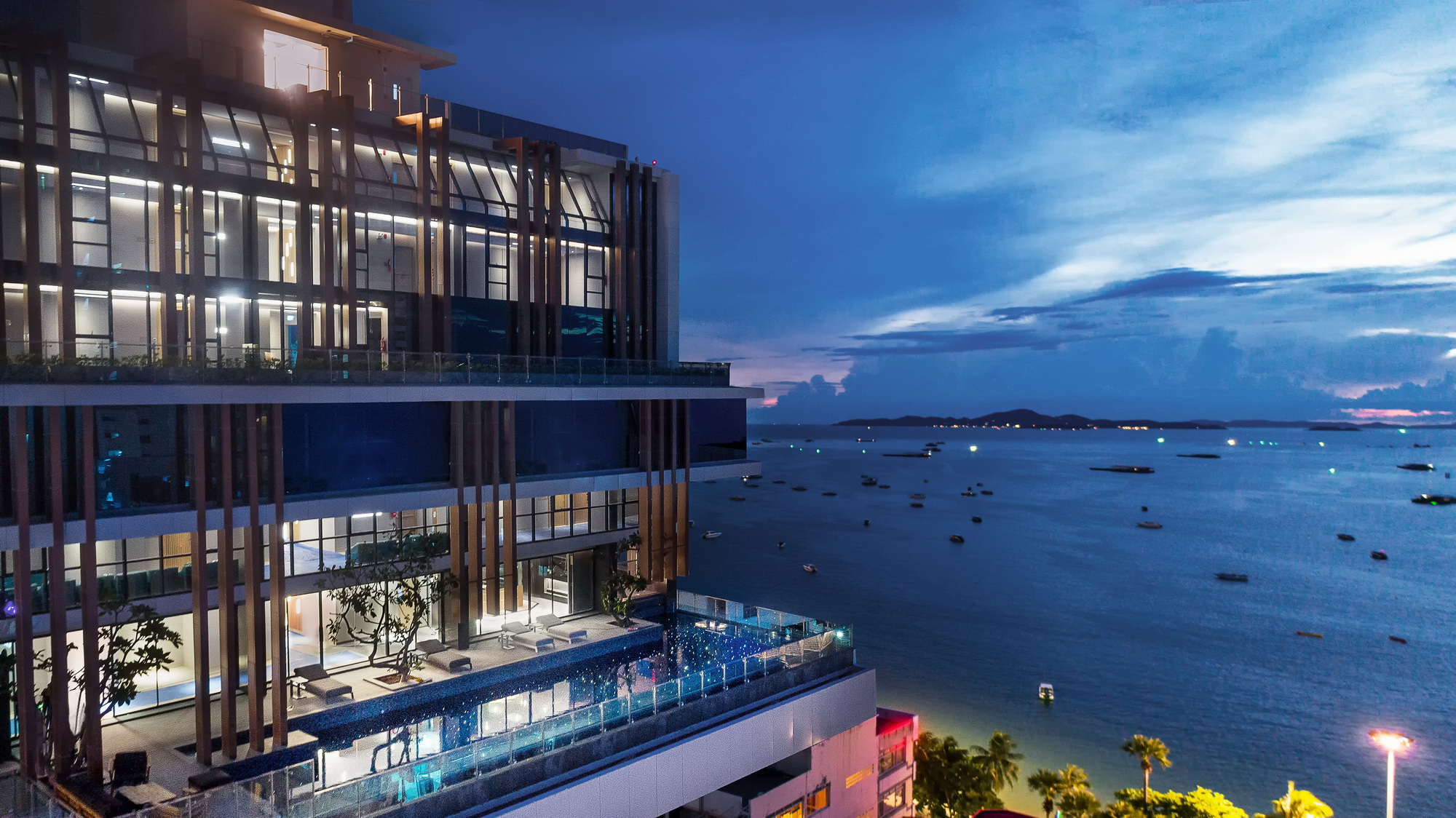 For a few years now, the design hotel game in downtown Pattaya has been a pretty small affair. Fans of funky design and modern flair usually choose [email protected], known as much for its rooftop party scene as it's colourful, modern design and wacky lobby art. Not to mention its proximity to the downtown party scene, for those into that. 
However, as this high season starts, they've got some competition just a few short blocks away — MYTT Beach Hotel, which has a similarly groovy, modern aesthetic for those that want to hit the seaside town to party…or just get away from Bangkok for the weekend.
Though the design hotel is new, it has a name well-known in Thailand hospitality behind it. Suppachai Rattanaopath is its managing director. He's also the assistant managing director of his family's hotel brand, A-One Hotel Group. He has his sights set on a new kind of Pattaya, the kind that he, his friends and colleagues would love.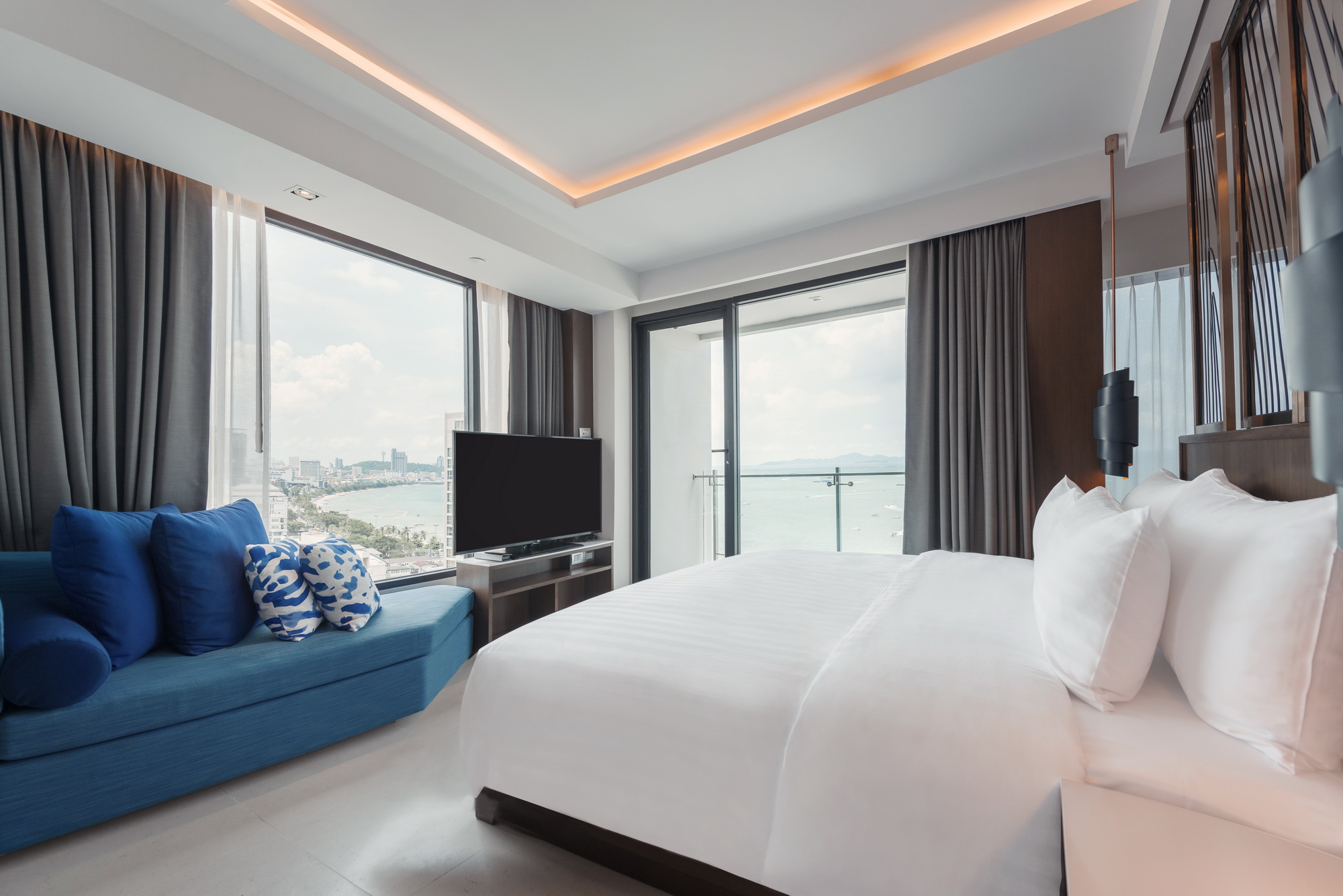 Rattanaopath said: "I have a vision to turn Pattaya into the ultimate lifestyle destination. What better way to do it than through creative culinary, quality service and elevation from Pattaya's standards?" I couldn't agree more. 
In addition to design-led rooms with sea views and splashes of bright blue that evoke the ocean, he's introduced a cutting-edge F&B concept. Cutting edge for Pattaya, that is. It's what folks have come to expect in Bangkok.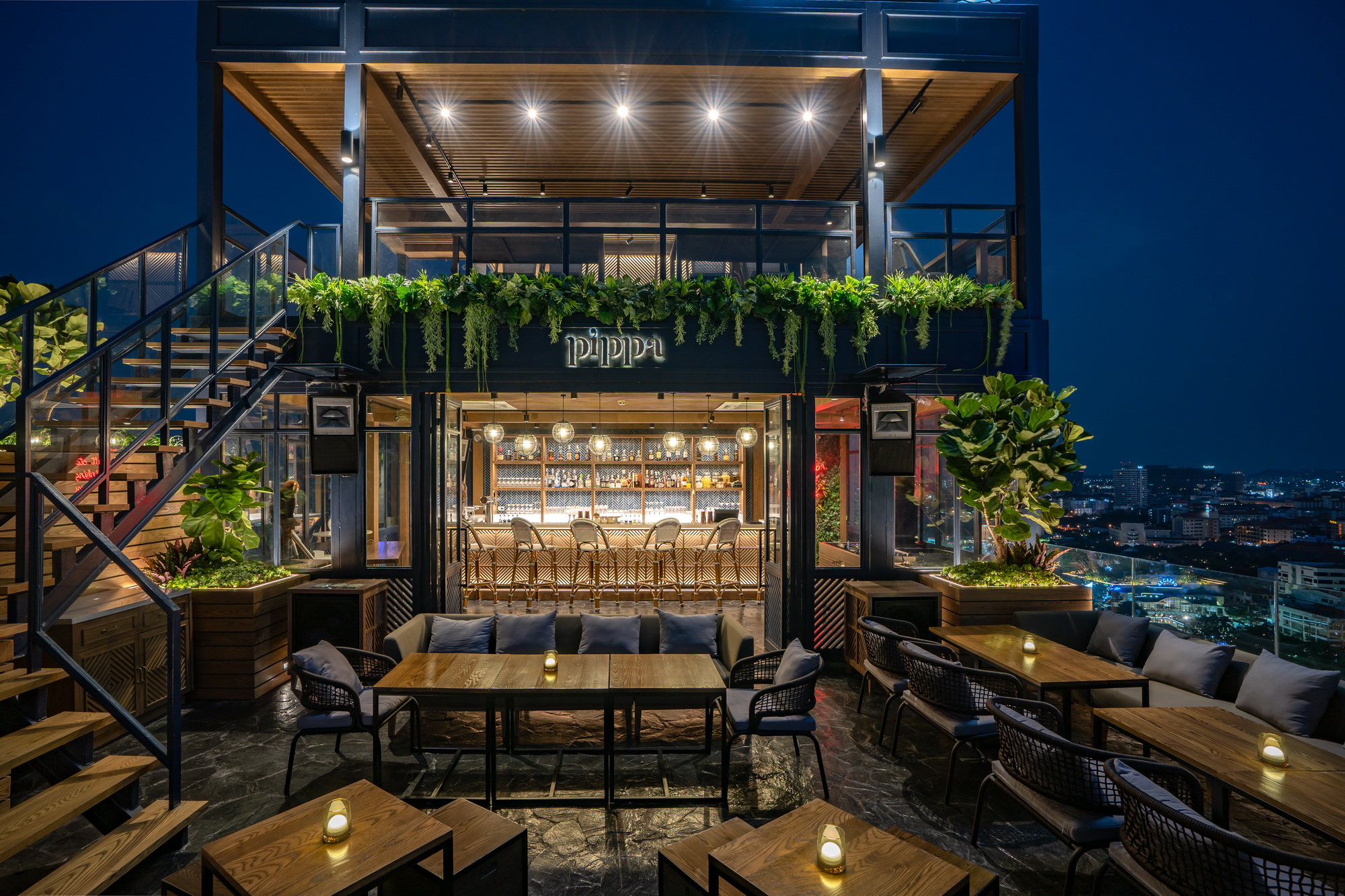 Pippa Rooftop Restaurant and Bar sits on the 19th floor of the hotel with sea and city views and ambience to spare. You know you're in a place like no other in Pattaya when you step off the elevator to mature EDM, greenery coming out of the ceiling and a lurid, cheeky green fluorescent sign blaring "Make Pattaya Great Again."
The Pippa rooftop concept is divided into three sections: Sunset Bar, The Dining and The Speakeasy Bar.
Sunset Bar is an outdoor, duplex-style sea-facing bar that's proving immensely popular with upscale travellers for sunset photos and unique drink offerings. Their signature cocktails are positioned miles away from the overly sweet, cloying drinks Thai bars usually serve up.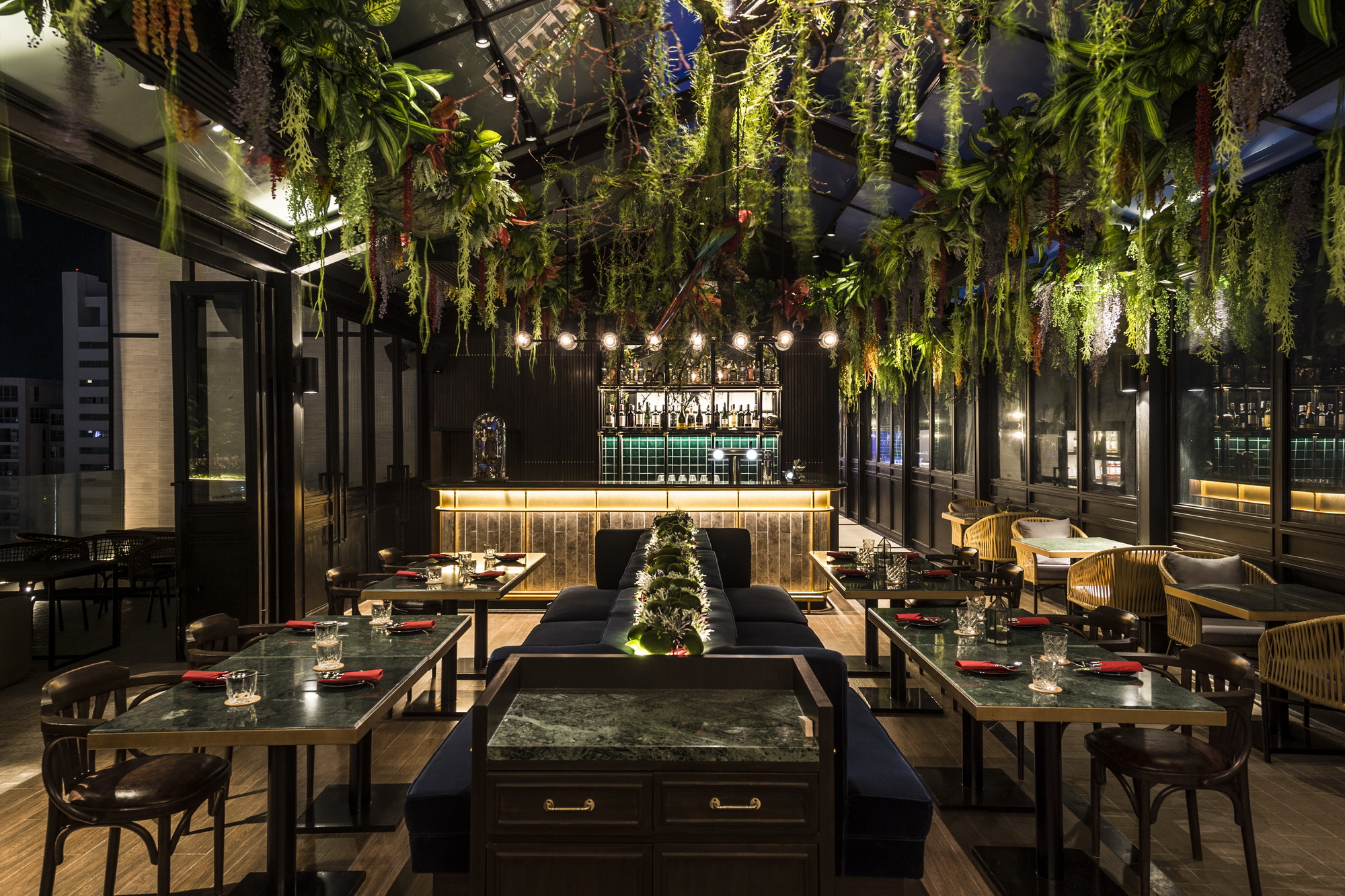 We were impressed with the boozy musings of head mixologist Sami Mersel. The Rose Pamplemousse (THB390), featuring Pisco, grapefruit, lemon, rose wine, orange flower water and elderflower tonic. It packed a punch too. The Coconut Old Fashioned (THB360) was another winner, arriving Instagram-ready in a round glass perched in a coconut bowl of dry ice. The mix of pandan rum, coconut syrup, chocolate and Angostura bitters meant it was as good for drinking as it was for photos too. A rare combo there. 
The Dining is an indoor, low-lit, brass-detailed affair that specializes in dry-aged, high-end cuts of meat and features live acoustic music at dinner. For diners that prefer to feel the sea breeze, there is a small outdoor area here.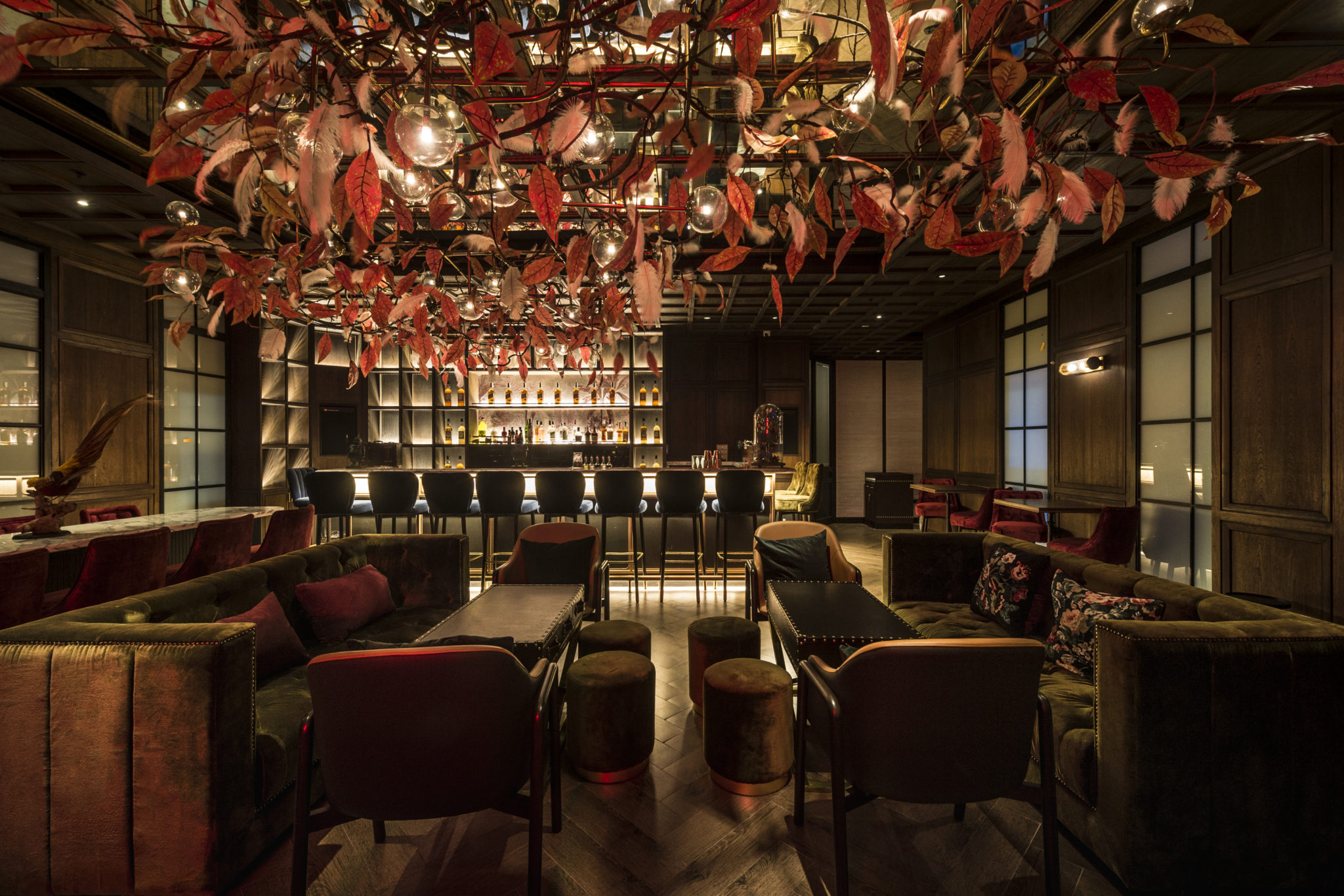 Further inside the rooftop complex is one of the most unique concepts in Pattaya  and Rattanaopath's secret weapon: The Speakeasy Bar, also called secret bar by locals. It's not open every night. But when it is, it hosts the kind of events that Pattaya doesn't often see. Upscale, intimate EDM events that go until dawn, Chef's Table pop-ups featuring well-known names from Michelin-starred restaurants and more. 
Of course, the hotel would not be complete without full MICE facilities and ballrooms that can accommodate large crowds for professional and personal events. Their largest conference facility, the Vertical Ballroom, can hold 1500 for robust company meetings, and transform by evening into spaces that hold thousands.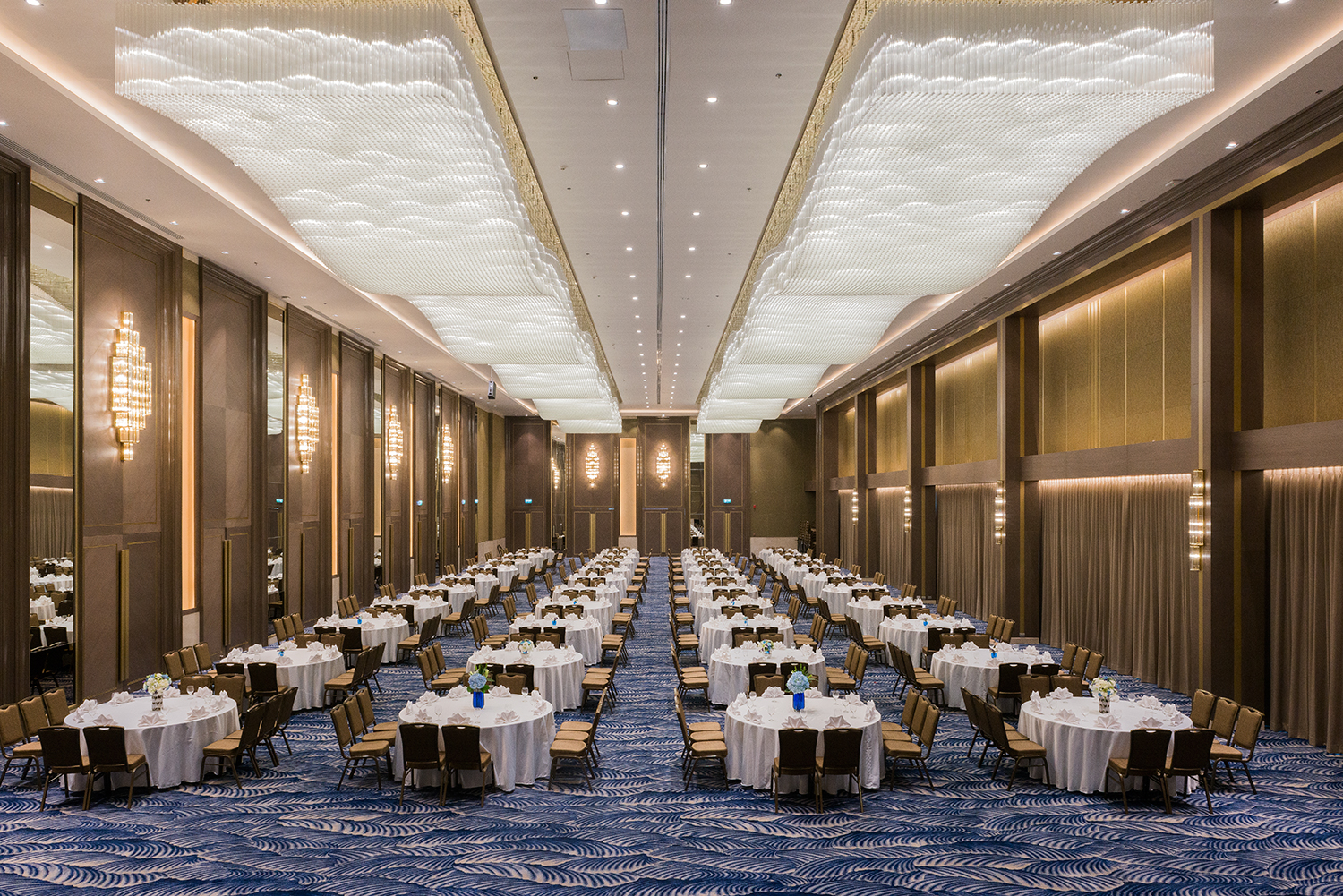 For teams, not so large, the Horizon Grand suits meetings for up to 800. The same space can be split into three separate rooms to host panel discussions or workshops for up to 250 guests each.
Overall, comely newcomer Mytt Beach Hotel is a welcome new option in the ever-popular Pattaya.