How perfect channel manager can help you master online distribution and boost revenue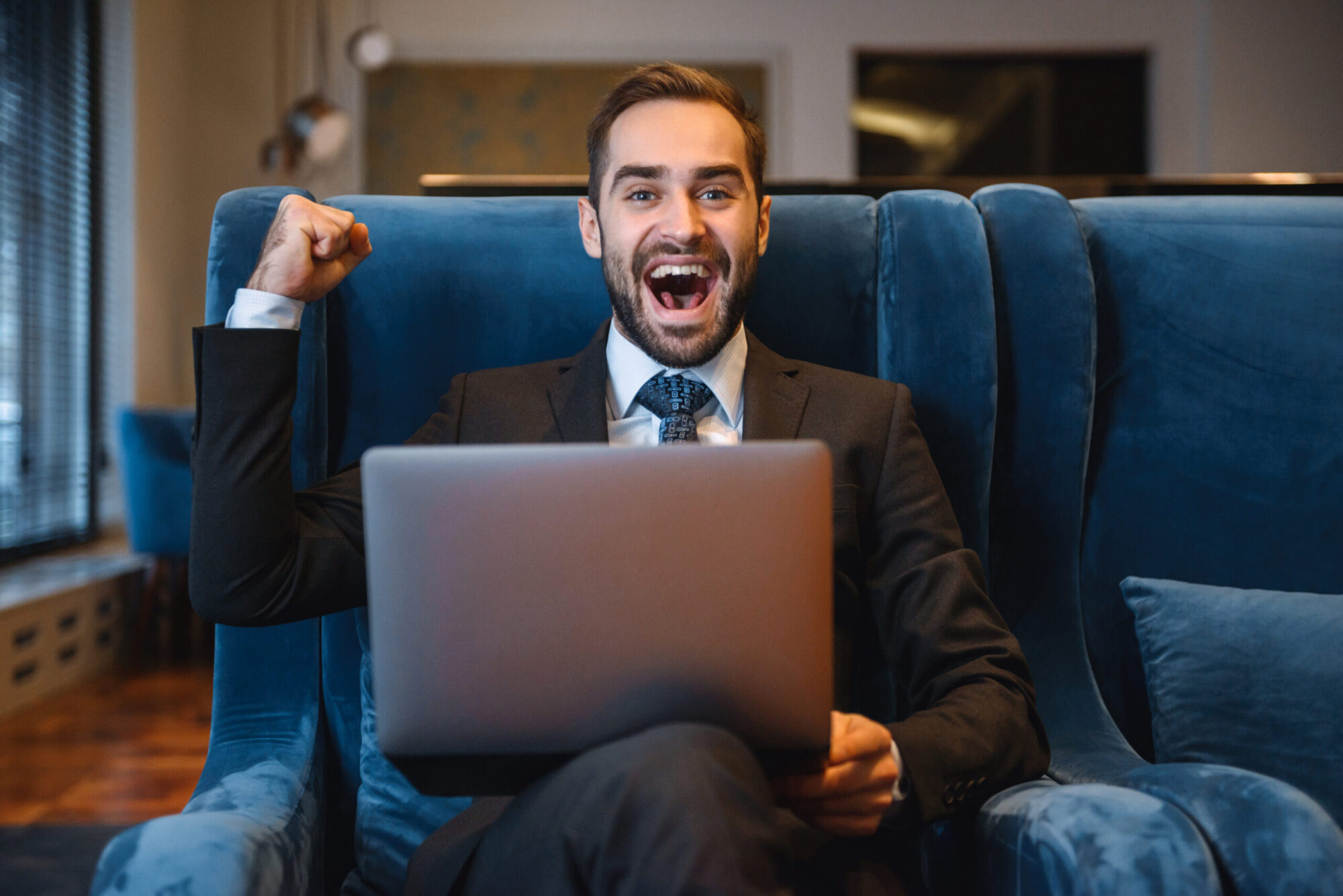 Right from boosting sales to improving customer relations, it is evident how technology plays an indispensable role in the hotel industry today. And while we talk about the importance of technology, it is important to understand the underlying role that internet or online plays as it has opened several windows for hotels to explore when it comes to increasing bookings and occupancy.
With the new-age travellers becoming more demanding and now in this post Covid world becoming extremely cautious about hotel bookings and stays, an ever-increasing number of intermediaries such as online travel agents (OTAs) enter the field. Hence, the hotels face a more complicated challenge to achieve the right mix of direct and third-party bookings.
Every time hotel rooms are promoted through multiple online channels – such as online travel agents and the hotel's own website – and are finding the task of constantly updating and adjusting your listings a nightmare, a channel manager comes to the rescue and can help solve the problem.
The channel manager is the tool which facilitates it to sell all its rooms on all its connected booking sites at the same time. Automatically updating the rooms' availability in real-time on all sites when a booking is made, when you close a room to sale, or when you want to make bulk changes to your inventory, the channel manager has now become indispensable to the hotel industry by helping the hoteliers to do more and save time as well as efforts.
Hotels and accommodation providers are in dire need of a good channel manager as bookings without interactions and online travel bookings are firmly growing each year and are only bound to increase post-COVID.
Today an ever-increasing number of bookings are done without any human interaction.
In simple terms, a channel manager is a one-stop-shop that manages a property's online distribution.
These channels may include OTAs, retail travel agents, metasearch engines, global distribution systems
(GDS), or direct channels like your website and social media pages. Without a good channel manager,
you will have to update every channel, which can be tasking and may lead to errors that may affect your
efficiency and revenue.
Having a centralised way to manage all your bookings opens more opportunities for your
accommodation, takes the stress out of the reservation management process, and reduces expenses
and administrative work.
The current number of bookings have obviously gone down as the industry has been battered by the pandemic but what about the percentage of bookings done without any human interaction. Even today, the majority of bookings are done online. Moving forward it seems both – the guests and the hoteliers are ready to adapt themselves to the trend of reducing human interaction. Also, once the things get back to normal, all kinds of travellers – the millennials, solo tourists, business and leisure travellers – will be thriving to travel. Hence, the accommodation providers need to be ready with a robust, fully equipped distribution management system.
Accommodation providers also need to increase the number of connected channels – to enhance reach and focus on domestic channels. Connect to stronger OTAs in other regions to increase visibility and eventually increase occupancy to drive more revenues will be essential to drive growth in business.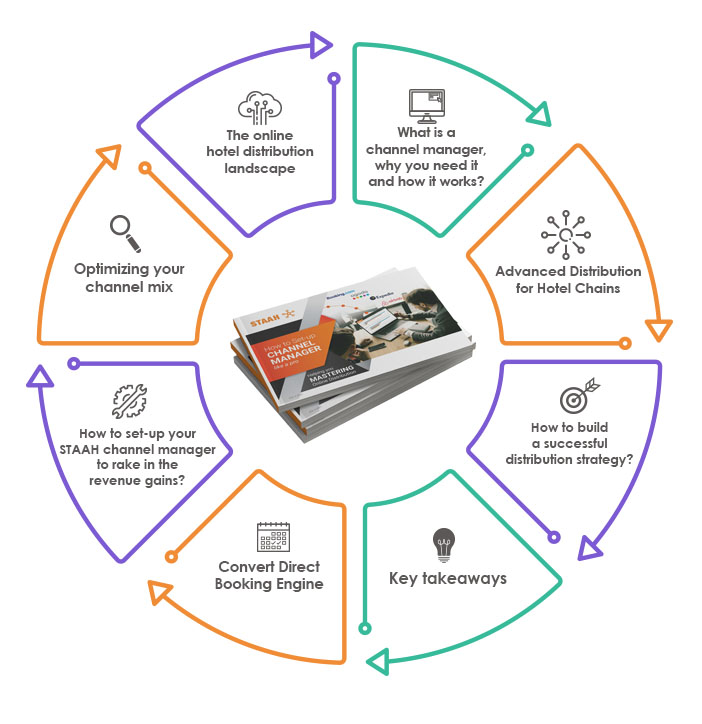 Here are a few other benefits of using a channel manager that suit your size and needs.
Increase visibility
A good channel management system allows you to connect with as many hotel OTA channels so you can
open your doors to global travellers. Registering your property in various channels increases your online
presence allowing you to reach more potential customers.
Automatic updates
When properties are managed manually in multiple sites, it requires to be updated multiple times each
day when a room is booked. When not updated real-time, it may lead to errors and inefficiencies. A few
common mistakes are overbookings, detail errors, and missing opportunities.
Easy and manageable
The channel manager software needs to be Easy and manageable. Hotel sales managers need to be constantly on the move and so should the hotel channel manager software. The booking engine channel manager software needs to be cloud based and accessible on phone to keep a track of frequent rate update possibilities as well as overbookings or underbookings.
Drive commission-free direct bookings
Aside from preventing overbookings, having a good channel manager can help fuel direct bookings,
which are more profitable for properties. There is no denying that OTAs are great for reaching first-time
clients, but repeat customers are the most profitable. A channel manager can help get a property into a traveller's mind and then it's up to the property to get that guest to come back and book with them
directly. Channel management enables properties to increase their presence in various marketplaces, it
also opens the opportunity for customers to go to the brand website and book direct.
The STAAH e-book talks about how to set up your channel manager like a pro. This e-Book is an easy guide on how to set up this technology to your property's advantage using the STAAH platform and ensure you're using its latest features to get the results you desire.
Smart pricing
A good channel manager will also offer great packages and promotions that help people save money but are still targeted with strong pricing for the hotel in mind. With a feature of Smart Pricing, it will set discounts based on region, multiple nights, device, advance purchase or even last minute deal.
Seamless distribution landscape
Another key USP of a good channel manager is the integration with all leading channels and platforms from OTAs, PMS, RMS, GDS, Booking Engines and Conversion Drivers, Upsell, CRM & Marketing platforms, Metasearch Engines. Go here to check out the seamless distribution landscape at STAAH. Have a fully integrated system rather than managing separate systems – STAAH is connected with 100 different Property Management systems as well.
Reporting and insights
The channel manager is also able to generate Reports and Insights that you require for operations and planning. You may also be able to generate Booking Lists/Arrival Lists for your hotels. STAAH MAX Channel Manager is a prime example of this functionality.