How short-term rental platforms in Asia can protect their hosts and customers
By: Barney Pierce, SVP, Strategic Partnerships - APAC, Cover Genius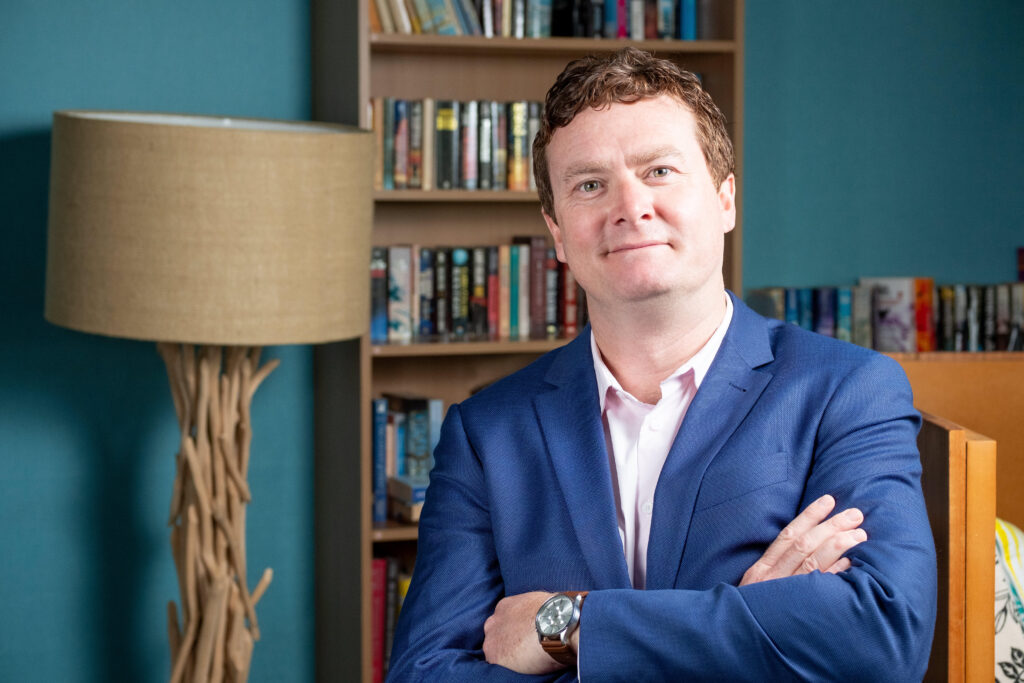 Travel demand in the Asia-Pacific region has been mounting as countries open back up, and with China lifting travel restrictions at the start of the year, more and more travellers will be flocking to this side of the world. While hotels have typically dominated the hospitality industry in Asia, there is growing demand for short-term rental stays that may gain further traction as travel continues to rebound. 
As the industry has seen, there is still plenty of hesitation among travellers (and short-term rental hosts) around unexpected complications that might arise during their trips. To give them the assurance they need, short-term rental platforms should offer their hosts and guests comprehensive protection conveniently embedded in the listing or booking process.
A burgeoning short-term rental market in Asia
Hotel rates have skyrocketed to "all-time high" in Asia, with growth being especially significant among Chinese travellers staying at luxury hotels. The demand for hotel stays is clearly still strong despite the price hikes, but for travellers that want or need more homey accommodations, they may be inclined to opt for a short-term rental instead.
While Europe and North America have historically been the strongest markets for short-term rental companies, Asia is expected to see big growth over the next few years. Airbnb reported 49% growth in Q4 2022, with outbound travel from the Asia-Pacific region showing the strongest growth globally.
In addition to the general swell in demand for travel, this trend could also be explained by the growing numbers of remote employees or "digital nomads" that are taking advantage of the ability to work from anywhere. They're typically staying in one location for several weeks, or even months, and are seeking the extra space that comes with home stays, rather than a compact hotel room.
The need to build traveller trust
Since the short-term rental market is still gaining traction in the Asia region, a lack of familiarity or experience among travellers might lead to some trepidation. The same could be said for hosts that are new to working with short-term rental platforms, and want to ensure their homes are protected throughout the process.
Hosts typically purchase year-round landlord insurance meant for homes that are being rented out, with protection for damage and personal liability (say, if a tenant is injured on the property). However, short-term rentals come with their own unique set of protection needs, and many listing sites offer their own protection for hosts, such as Airbnb's AirCover, which covers them for the length of the rental period. This coverage often overlaps with landlord insurance policies, so to avoid overpaying, hosts want their listing sites to provide an on-demand offering that streamlines host protection and landlord insurance.
Embedded protection for short-term rentals
Short-term rental platforms should lower the total cost of protection for their hosts by offering them landlord insurance directly in the listing process, or at the point of sign-up, with potential discounts on their policies or listing fees. It's what the vast majority of hosts want, driven by the desire to eliminate overlapping coverage, lower total costs, and for more convenience when it comes to purchasing protection.
According to the Embedded Insurance Property Report conducted by Momentive.ai and commissioned by Cover Genius, 99% of short-term rental hosts in South East Asia want landlord insurance from their listing provider, citing cost as the reason for their preference. By personalizing protection to your hosts and their properties, you can take the stress out of the listing process.
When we worked with leading property management system RMS Cloud on a tailored protection solution, we were able to address the unique needs of their holiday park operators and residents all through one platform. The first-of-its-kind solution, Damage & Liability Cover, streamlined protection for both sides of the short-term rental marketplace, resulting in high customer satisfaction backed by our post-claims NPS of +65‡.
Speaking of residents, short-term rental sites should also focus on offering their guests protection as they book their stays, for unexpected events like injury or illness that might spoil their plans. Travellers want embedded protection, according to the Embedded Insurance Travel Report, which found that 45% of global travellers would prefer to buy protection directly from their travel provider, agent or airline.
Cover Genius partnered with HomeToGo, the marketplace with the world's largest selection of vacation rentals, to embed tailored protection right in the booking path. Their millions of customers can now view straightforward and easy-to-understand policies without having to navigate away from the booking process. 
Additionally, our data-driven claims process enables speedy filing and assessment, with instant payments in 90+ currencies via various payment methods, including popular digital wallets, bank transfers, store credit, and card top-ups. XCover helps HomeToGo deliver exceptional customer experiences, backed by our post-claims NPS of +65, and supports their business growth through a scalable protection solution. 
By making protection a seamless experience for both hosts and guests, short-term rental platforms can ensure peace of mind for both sides of their marketplace. It's the competitive edge they'll need to stay at the top of the quickly developing short-term rental market, and will provide them with additional revenue to grow.
‡ The score includes any type of claim and claim outcome across our partner network except for those partners with less than 30 claims and those not assessed by Cover Genius.