How the COVID-19 crisis highlighted the importance of customer service
Contributors are not employed, compensated or governed by TD, opinions and statements are from the contributor directly
Global aviation and travel tech firm Amadeus recently published its latest blog, reporting on how the Spanish based company based has supported the industry during the COVID-19 crisis.
This, the fourteenth blog in the series, sees Mark Ridley, head of airline distribution solutions and NDC [X] programme at Amadeus, focus on customer service, the necessity for efficient communications and how NDC will play a key role in boosting public confidence in the industry.
The travel industry is used to hard knocks, Mark writes. Every so often, natural and unforeseen disasters force us to press pause on travel—at least locally or regionally—for short periods of time.  Few could have predicted the scale of the COVID-19 crisis and the swift and global impact it would have on the travel industry. As we experience this, our questions now across the industry are, what can we learn from it? How can we use this event to refine our technology, so that we can all move forward and reinvigorate traveller confidence as well as be prepared to deal with any future events, together as an industry?
Over the last few years, NDC has been a key strategic priority for Amadeus and many of our customers, and it continues to be, especially during these challenging times. Now more than ever, it's clear that we need to have a future-proof strategy with a solid and realistic product roadmap, and strong industry-wide collaboration to deliver on the needs of today and tomorrow.
So, with this in mind, what does NDC look like moving forward as we navigate COVID-19 and prepare for the future?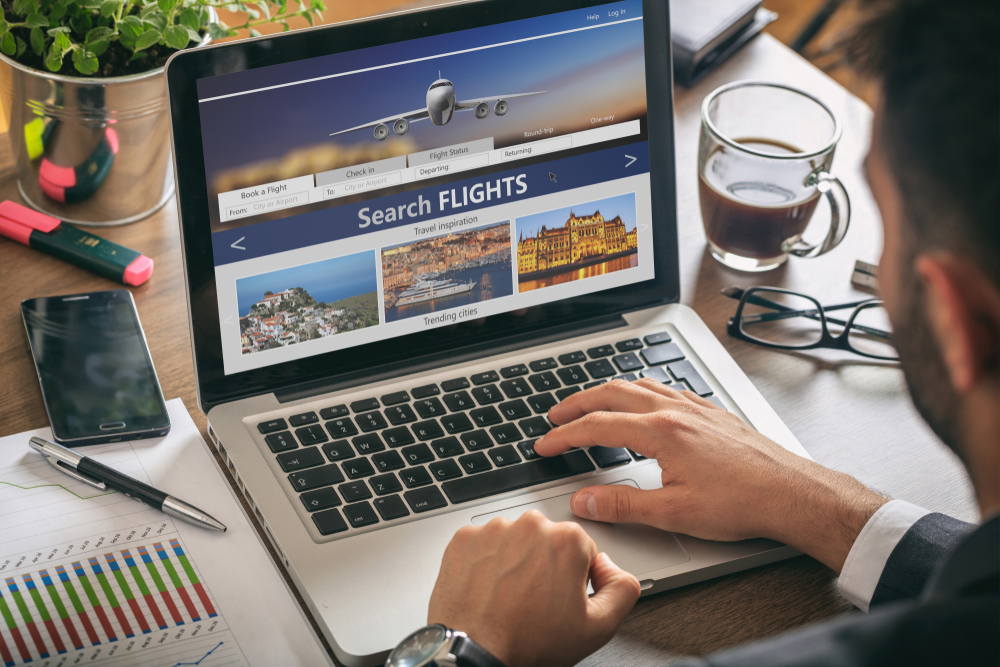 The first thing we've learned is that customer service has to be a priority. When global air travel becomes an option again, it's likely that travellers will be more sensitive than ever before regarding how their flight reservations will be serviced, and we as an industry need to keep this in mind as we continue developing the NDC standard. Selling a ticket via NDC technology isn't enough – we need to develop solutions that make it easy for those flights to be cancelled, changed, or modified (perhaps several times over as information emerges and the landscape changes) in a simple and easy way.
"IATA has recently defined a voucher process for NDC"
One great example is the vouchers that many airlines are currently offering their travellers for flights that have been cancelled due to COVID-19. Until recently, the voucher flow had not yet been developed within the NDC standard. Given the new circumstances, it's become clear that this is an important feature. IATA has recently defined a voucher process for NDC so that this can be implemented in the next standard update.
"With NDC, airlines can deliver instant and dynamic notifications to customers with the push of a button"
Additionally, it's become clearer than ever that quick and efficient communications are critical in times of uncertainty and disruption. Fortunately, this is an area where the NDC standard can really come into its own.
With NDC, airlines can deliver instant and dynamic notifications to customers with the push of a button. Imagine being able to share instant alerts with rich content, including photos and videos, showing the latest information to passengers – such as when the plane was last cleaned. With NDC, this reality is within sight. Particularly during a crisis, rich content could include updates pertaining to situations in certain destinations, specific risks and mitigating protection measures. At times like these, it's a feature that is worth investing in and getting right at an industry level.
"COVID-19 has reinforced is the continual need to collaborate across the industry"
One of the already partly fulfilled promises of NDC is that it allows airlines to deliver new kinds of content and packages to travellers. This is a strength which will become even more valuable in the future. Now is the time for the travel industry to ask what these unique and personalised offers can look like, and how they can help passengers feel safe; maybe lounge access will become even more valuable, or perhaps travellers will want the assurance of priority boarding in staggered boarding times or extra space between them and other passengers.
Restoring confidence in travelling will be one of the key drivers behind getting our industry up and running again. NDC can help airlines do that by providing reassuring information relevant to passengers concerns, whilst still allowing them to outline the offer more clearly – it's about enabling precise communication and retailing.
"We can handle this type of peak efficiently via NDC"
Standardisation across the industry is a fundamental part of this. COVID-19 has shown us that in times of disruption, travel companies deal with an extraordinarily high volume of transactions encompassing a complex set of servicing requirements.
The NDC standard needs to evolve further in order to address the variety of servicing flows so they can be implemented in a common and harmonious way across the industry. Ensuring consistency in API interpretation and implementation will mean we can handle this type of peak efficiently via NDC technology in the future.
We have always known that the success of NDC will be measured by the level of sustainable adoption across the entire travel distribution value chain. But now more than ever, we know this to be true: NDC can only be successful if it can deliver performance at scale for the full length of the customer experience.
What COVID-19 has reinforced is the continual need to collaborate across the industry to develop automated, scalable end-to-end solutions that are thoroughly integrated to ensure travellers can be served efficiently from the time of booking to the time they get to their destination and home again.
"Future-proof and scalable solutions"
Amadeus will continue to work with our NDC [X] partners and allocate resources in line with our customers' evolving strategic priorities to drive NDC forward. NDC is not the end game. NDC is just one, yet critical, enabler in the larger vision of enhanced travel retailing. As we continue to deliver NDC solutions in the short-term, we must keep our eyes on future-proof and scalable solutions for the long-term.
We're closely monitoring the COVID-19 situation and we will continue to work with our NDC [X] partners to adapt to the travel landscape. Travellers may have different expectations, priorities and concerns in the future. So, by working together, we will be able to develop future-proof solutions that can safely take us through any challenge.
Read the rest of the COVID-19 blog series: