HR Executive Summit: Connecting, informing and developing
Contributors are not employed, compensated or governed by TD, opinions and statements are from the contributor directly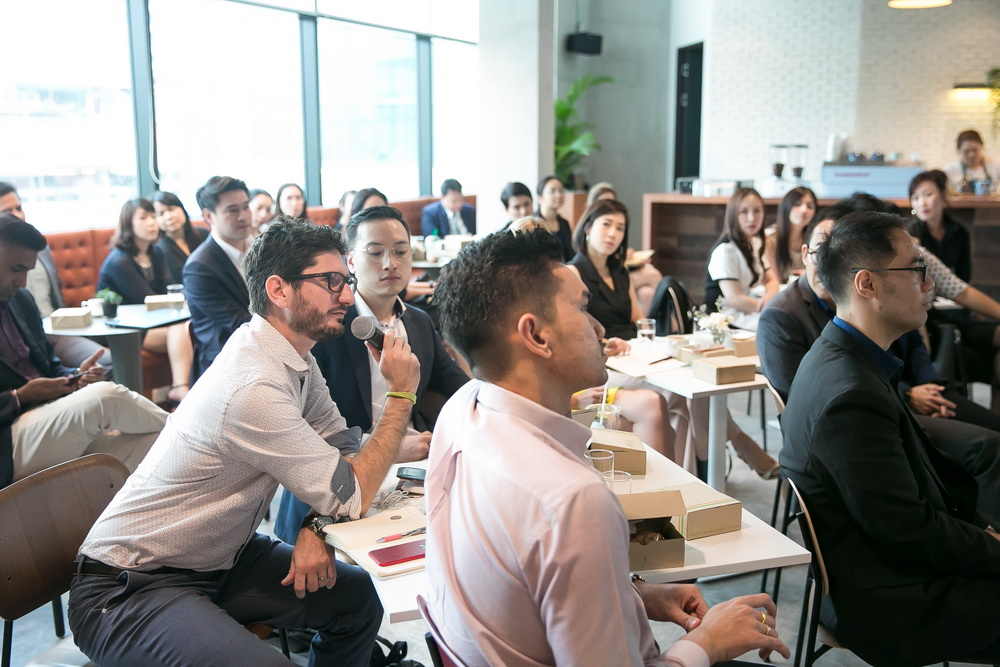 A little over a month after the success of our GM Summit, it was time for the TD events team to once again swing into action. This time we were putting the focus on the world of HR and recruitment. Would we be able to reach and raise the bar on our inaugural event?
With the aim of hosting an event for people working in human resources with real education and actionable insights, in an intimate environment where speakers would interact and share their experiences in a free-flowing back and forth with attendees, we brought together seven international speakers with 50 of the top HR directors in Asia.
Taking place at Spaces, a co-working space in trendy downtown Sukhumvit in Bangkok, the event kicked of opening words from hosts TD's CEO Brett Henry and director of jobs Ken Li (below).
The pair took to the mic to address a group of the biggest names in accommodation and beyond, including Accor, Ritz Carlton, W Hotels, JW Marriott, Traveloka, ADECCO and Minor Hotels.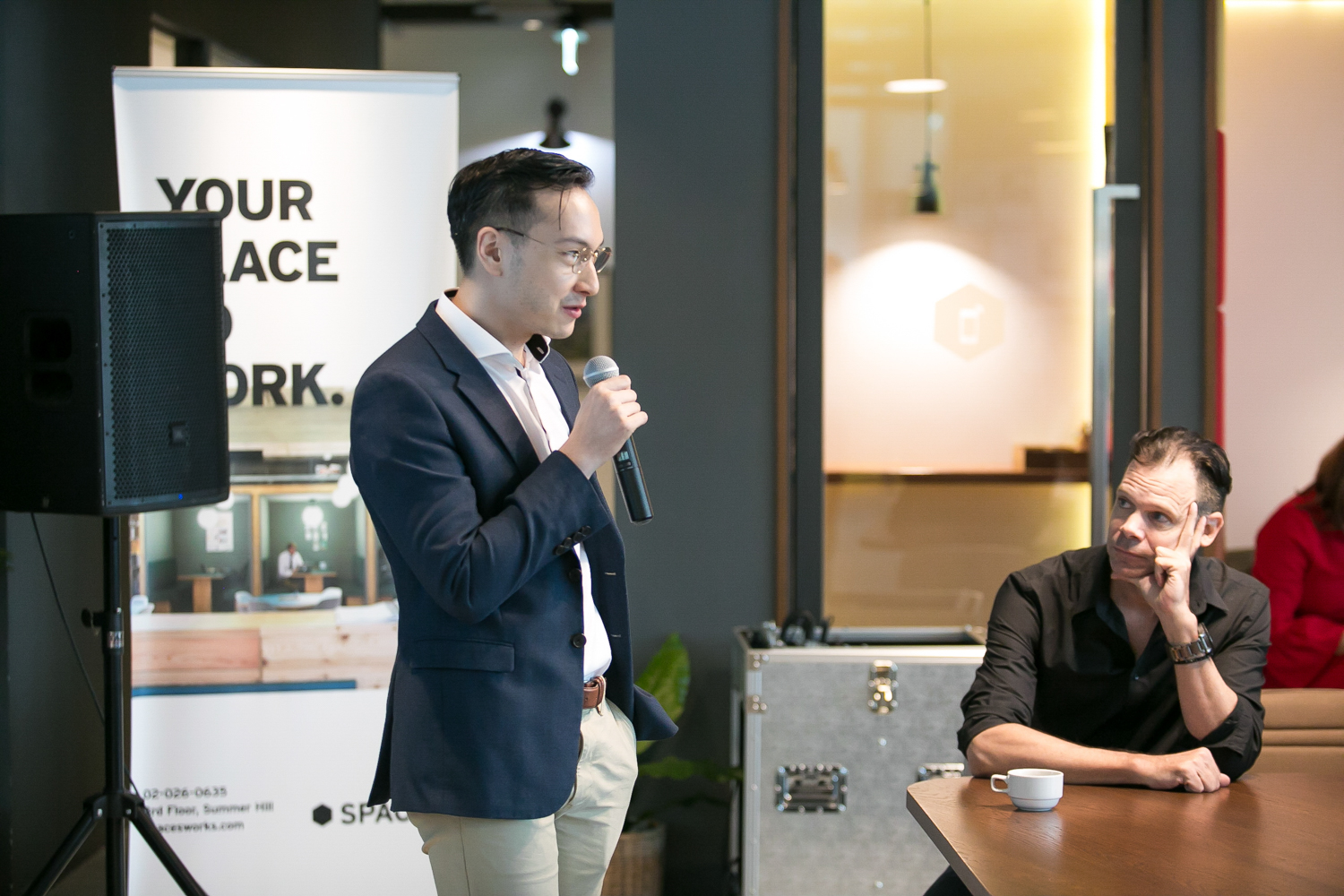 Following the opening sequence, Sushma Panikker Ceaser (below), former learning and development director at Emaar Hospitality, took to the stage
Thoughtful thought leadership
Titled "Building a Thoughtful Thought Leadership Culture", Panikker Ceaser's presentation took us on a journey from her schooling at the Chinmaya Vidyalaya school in India and how the influence of one teacher's quote, "When you have your own insights and you have a voice, you can change the world", has empowered her career in talent management and leadership development.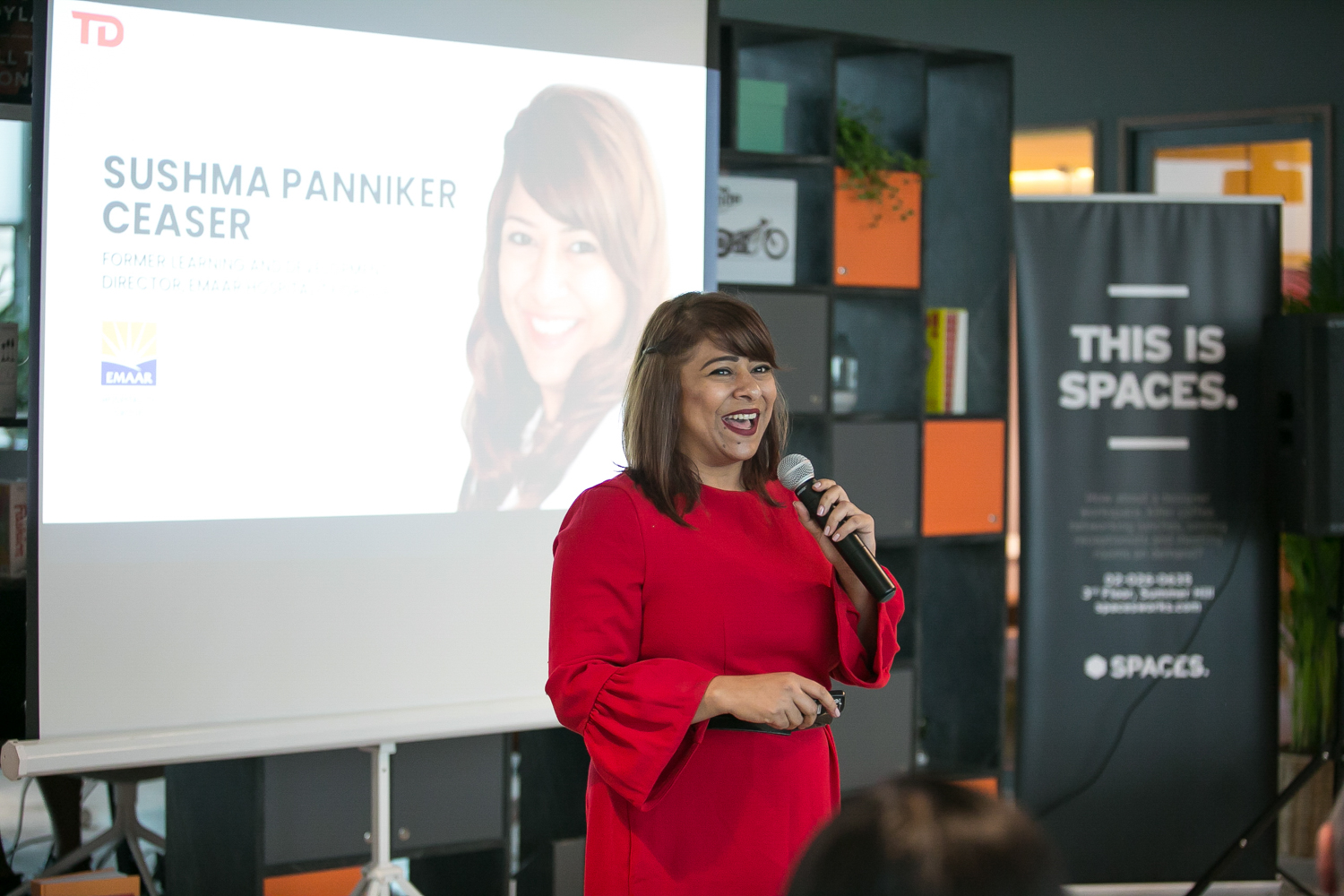 Drilling down into what makes a thought leader, Panniker Ceaser's easy and engaging oratory had attendees hanging on her every word. She revealed the differences between an expert and a thought leader, before stimulating our minds with some quirky but effective activities and leaving the crowd enlightened by her formula: Insights + Voice=Thought Leadership.
Millennial must-haves
Next up was Sam Neo (below), the 30-year-old wunderkind behind HR startup People Mentality Inc with his energetic and passionate discourse 'The Picture Perfect Employer In the Age of Millennials', which looked at demystifying the perception of the newest members of the workforce; what they want, what they need and how best to attract this group of technology-driven go-getters.
His advice included "Focus on the key message that you want to send across. Identify your key leverages and frame it into your message for your target audience."
Neo also explored the importance of creating powerful narratives through story-telling as a way of reaching your audience, creating a drop-the-mic moment with he closed his presentation with the phrase "Facts tell, stories sell".
Retaining information
After lunch, millennials remained the topic of discussion for Dr Anthony Erb (below), dean of international programs at the Business and Hotel Management School – Switzerland (BHMS). However, Erb took the opposite stance fto Neo, outlining instead what an employer wants from an applicant, in his barnstorming speech 'Employee Experience and Retention'.
Peppered with fascinating insights from the veteran hotelier and academic, who started working life his as the first male housekeeper in Hong Kong, Dr Erb urged young job seekers and graduates to embrace practical experience and not just theory, if they want to achieve their career goals in hospitality management with bon mots such as:
"Employers couldn't care less what you studied. They need staff who are professional, communicative and contribute to business profit" and "If you don't show management skills at entry level, then you will never be a manager".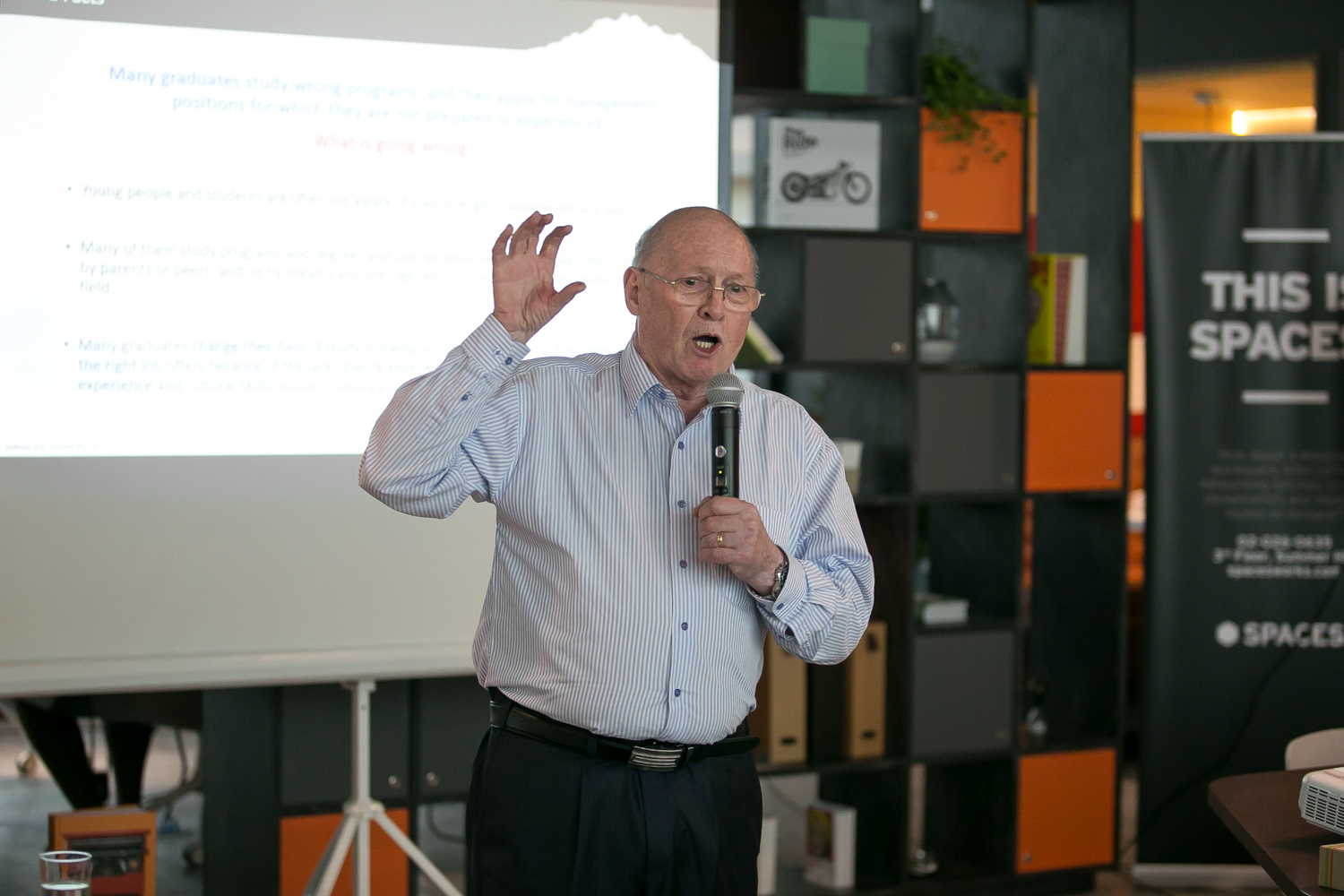 Dr Erb's passionate address left the audience in raptures and enthused, ready for the next talk of the afternoon, by management consultant and thought leader, Jitender Panihar.
Potentials and myths
During 'Future of the Workforce – Unlocking Human Potential' Panihar provided his opinion that "millennials are a myth" and how it is time to for HR professionals to start thinking about the next wave of youngsters with data showing that by 2020 up to 36% of the workforce will be made up of members of Generation Z.
Panihar wrapped things up with by looking at the potential of AI, blockchain and VR and making it clear that HR has traditionally been slow embracing change and opining it is actually the "responsibility of HR to be able to anticipate changes of the future", and how the sector must "understand and speak the language of technology."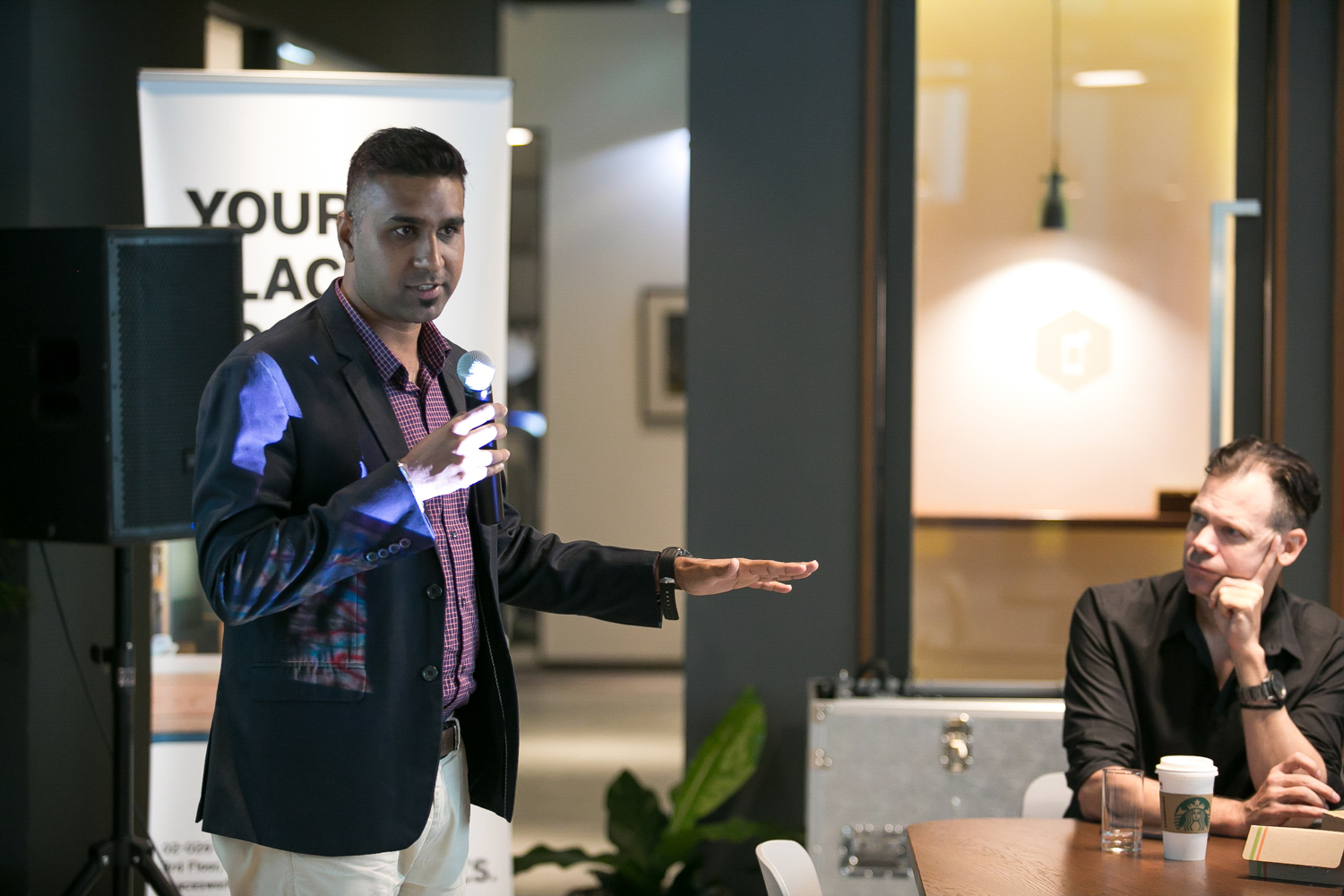 Following a quick coffee break, the microphone was passed to Tony Chisholm (below), CCO of GCP Hospitality.
Recruiters or recruitment
Chisholm's visceral and vibrant words on the importance of a well thought-out recruitment strategy and his belief that finding staff should not be handled by an HR department but by department heads stimulated heated debate amongst the speakers and attendants and organisers who were surprised but fascinated by Chisholm's experiences of building a successful hotel and productive hotel team.
The other big takeaway from Chisholm's discussion was his insistence that hotels should "Spend money on training as people are your best assets" – indeed Chisholm thinks that not only should hoteliers should not try to save money but actually seek to out spend their competitors or risk the high staff turnover in a quest for false economy.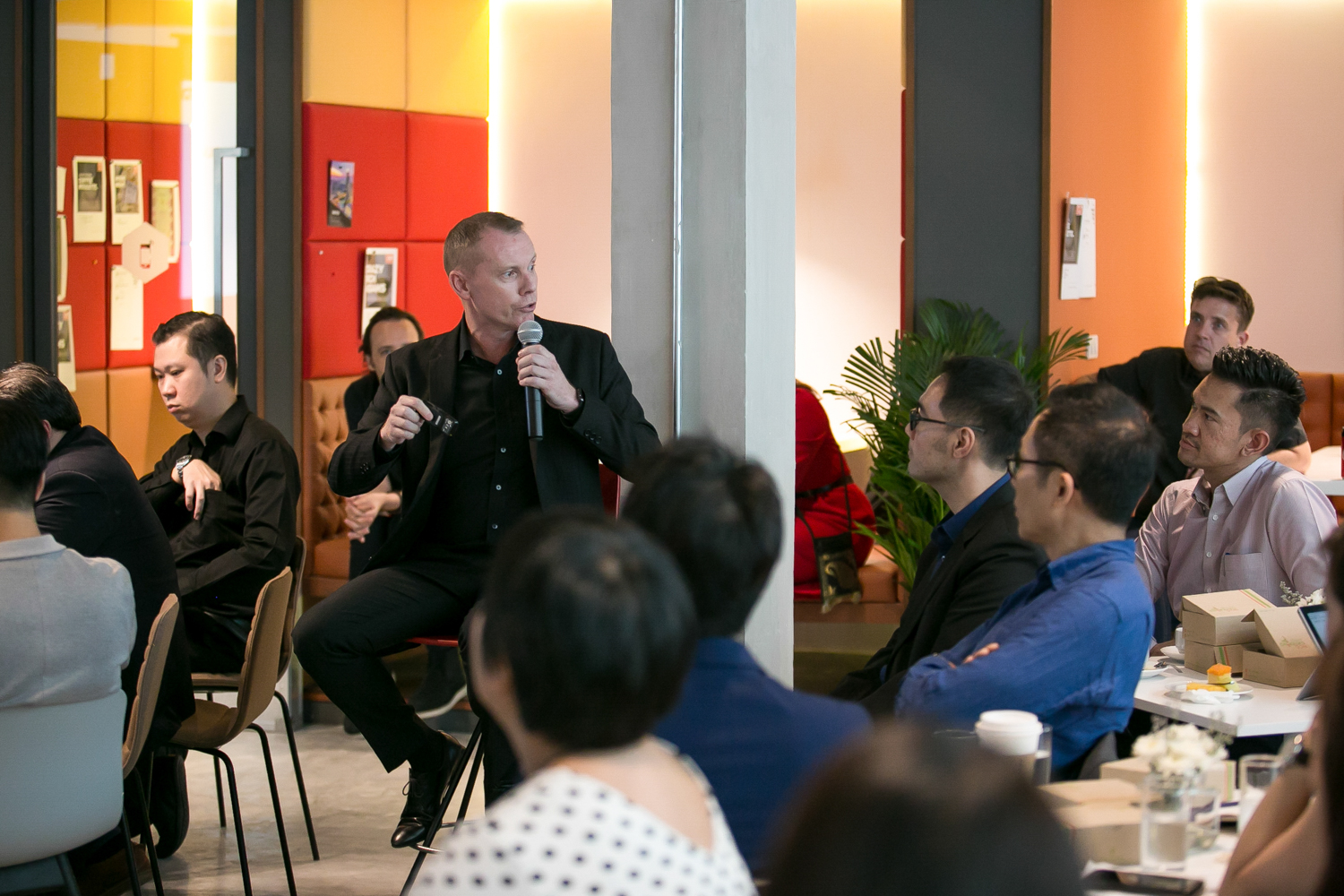 With just two more sessions remaining, the day had flown by and after coffee and some revitalising exercises by summit host Ken Li; we welcomed the penultimate speaker to the floor Adrian Tan (below), the co-founder of Singapore HR tech firm Resource Group.
Tech in HR
Delving into the possibilities of tech for in recruitment, he stared simply with the observation that already "AI is capable of interviewing ten thousand applicants at the same time", before moving onto how carefully curated information can help recruiters "replace gut feeling with data".
Also, in an echo of Sam Neo's talk, that data must "have a story and result in action plus the staggering remark that it will soon it will be possible for chatbots to handle first stage job application interviews.
Tan also introduced the summit to Holacracy, a management concept where decisions and leadership decisions come through a system of self-organising teams in place of the customary hierarchical management structures.
With Tan blowing minds on tech, it was left to the HR summit's final speaker, area director of HR for Hyatt Thailand, Cambodia and the Maldives, Xuwat Wongchotewattana to bring proceedings to a close – and he did so in style.
Company culture
There is no doubt that Wongchotewattana is a star performer, regaling the summit with stories of what is like to grow up in Northern Thailand before experiencing the culture shock of studying in the south of the country.
The charismatic raconteur demonstrated the necessity of how a proper system of onboarding is vital for a happy and productive team with an enlightening workshop on Thai culture, the concept of face in Thailand, Laos and Japan as well as how "conflict can be prevented by exploring and engaging with cultural similarities and differences".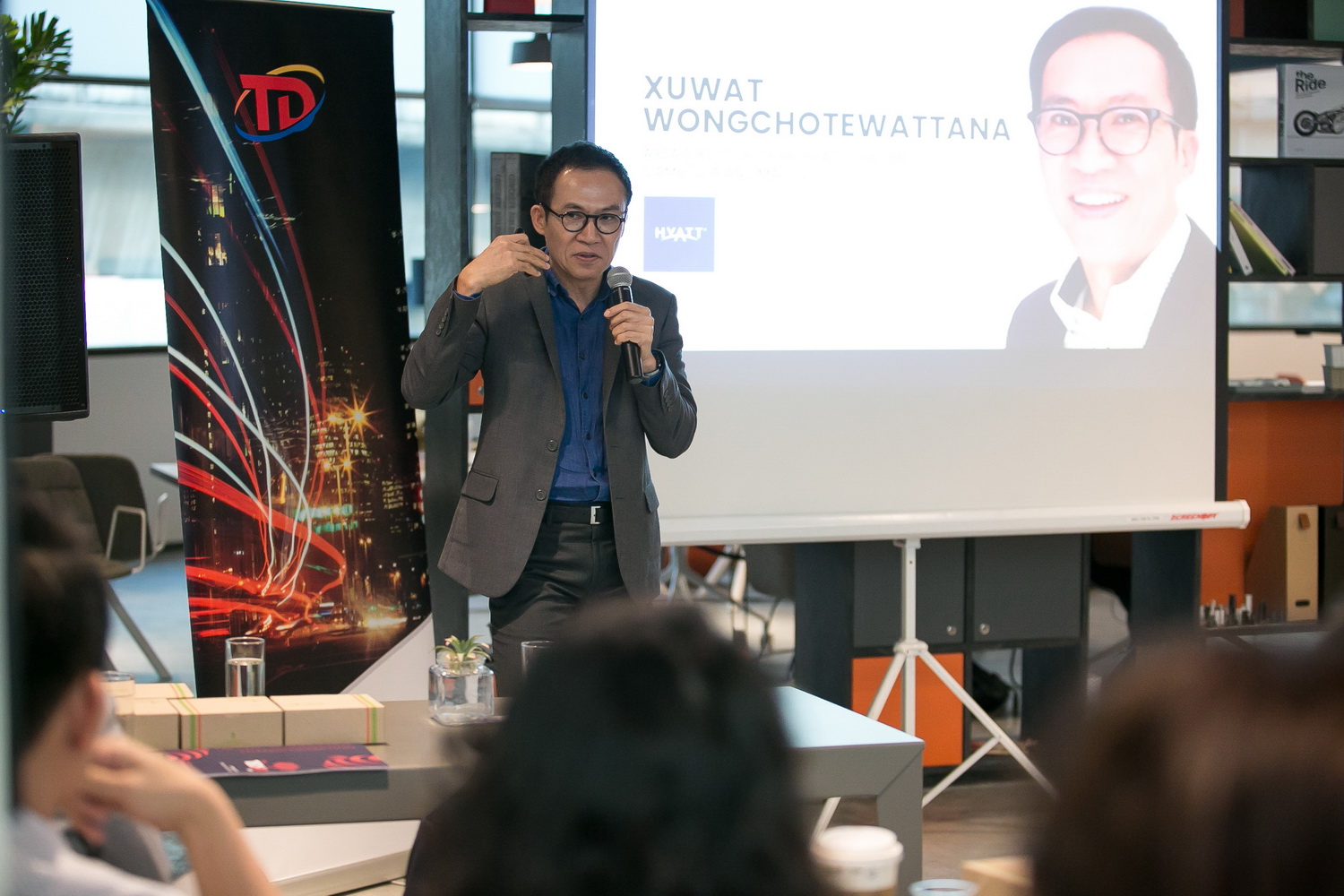 With the workshops over, speakers, participants and organisers retired to the bar for some deserved refreshments and to unpack the day. Catching up with the events lead organiser Ken Li, I asked him how he thought the event went:
"It was really important for me to organise an event where the attendees could feel comfortable to ask questions and challenge industry thought-leaders with their own views. The choice of venue, how seating was done, and moderation of each speaker session was key for creating audience interaction and a two-way dialogue."
Takeaways and plans
From the lively interactions between our speaks and guests today, its seems our plans bore fruit and for the event to go off in a way that aligned almost perfectly with our hopes.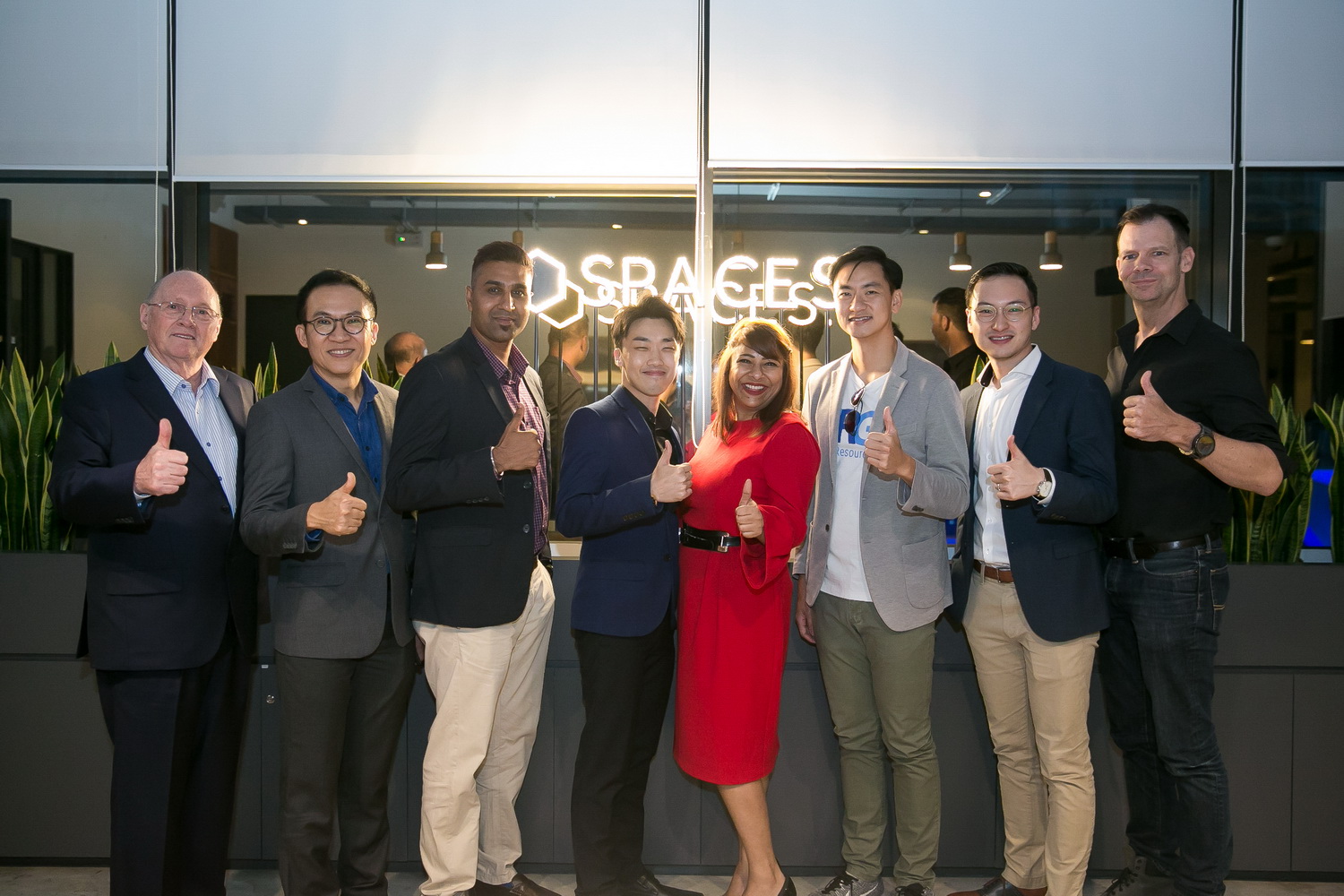 Following the success of September's event, over the next few months, we plan to expand the HR Summit product into key travel markets, such Singapore, Malaysia, the UAE, the UK and the USA. Stay tuned to our Events page for updates.