Huvafen Fushi launches new experience at first underwater spa
Maldives island idyll Huvafen Fushi invites couples to revel in profound intimacy with an immersive new sensorial spa journey for two in the hidden embrace of the underwater world.
The couples' Indulgent Dreamscape experience combines unparalleled nature and timeless luxury in the ethereal setting of the world's first and only underwater spa, encouraging couples to reconnect and rejuvenate with rediscovered passion.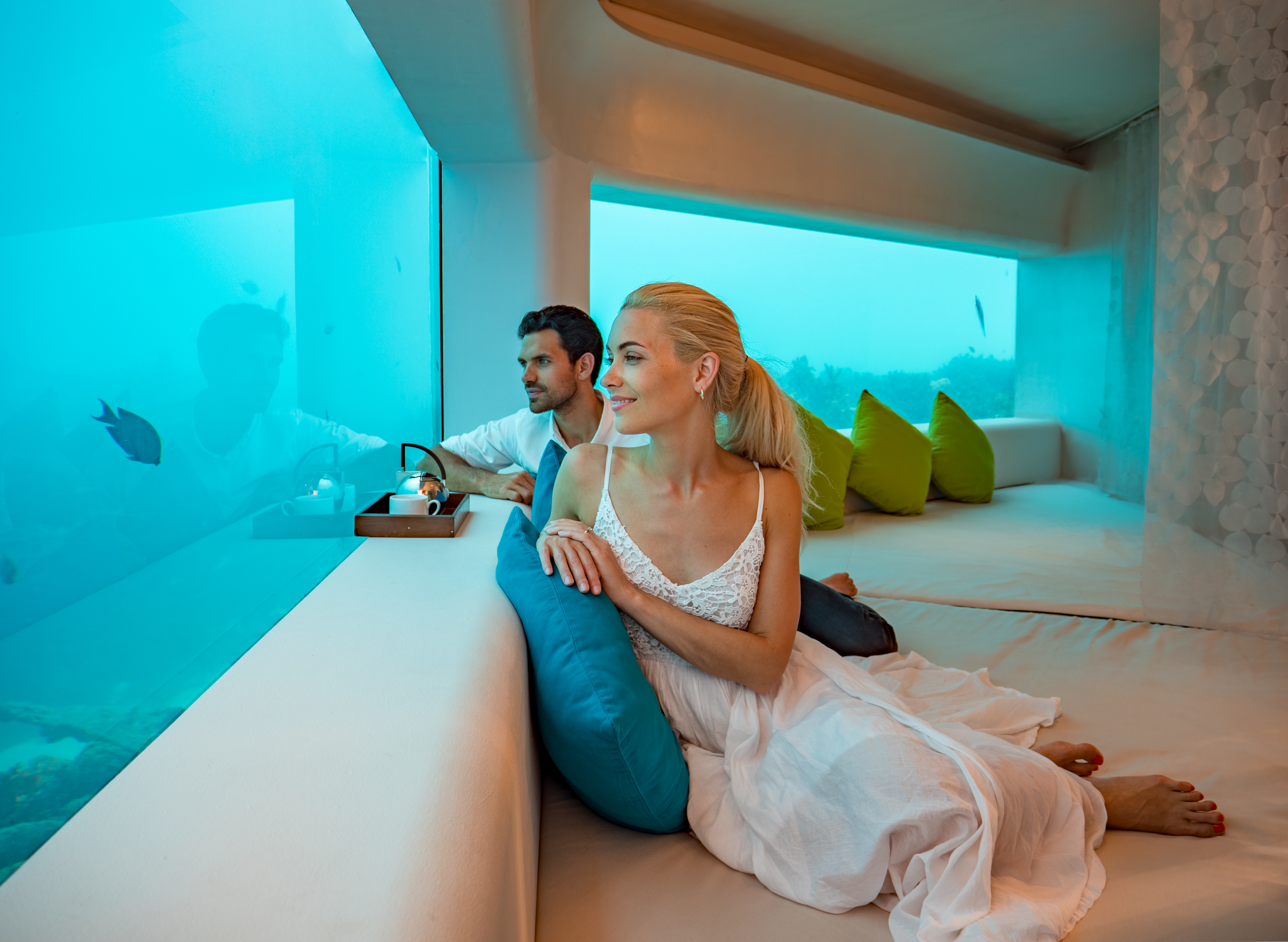 As the sun rises over the dreamlike space of the resort's legendary Huvafen Spa, couples are welcomed with a bespoke beverage ritual; a multisensorial experience centred on a personally blended elixir of natural healing herbs and invigorating spices to awaken the senses.
Stretching towards pure serenity, couples will continue their journey of togetherness with a private Yoga and meditation class in the embrace of Huvafen Spa's underwater treatment area. In the shimmering world of blue surrounded by vibrant tropical marine life, couples are encouraged to support one another and connect whilst relaxing into a deep meditative state.
The blissful morning continues with a tantalising underwater breakfast followed by a curated two-hour journey of rituals and treatments.
After resurfacing from the otherworldly cocoon of the underwater spa, pulsating flavours await at innovative wellness restaurant RAW with a lunch of fresh flavours to restore inner balance and bring natural healing.