"I can feel the devil walking next to me": Discover the provocative history of Bangkok's red light district
Contributors are not employed, compensated or governed by TD, opinions and statements are from the contributor directly
"One night in Bangkok makes a hard man humble; Not much between despair and ecstasy; One night in Bangkok and the tough guys tumble; Can't be too careful with your company, I can feel the devil walking next to me."
Ah, the familiar chorus to the Murray Head 80's classic One NIght in Bangkok, written by Tim Rice and the male contingent of ABBA, Benny Andersson and Björn Ulvaeus, it tells a tale of fleshy desire, debauched distractions and — as a cut from the musical Chess — chess.
Obviously it is a song that plays on the less than wholesome reputation Bangkok developed during the 20th century as a remote, tropical metropolis where the more..ahem… adventurous traveller might visit to exercise their yen for the new, the novel and the risque, in a locale with no ties and therefore no rules.
But where does that reputation for naughtiness come from?
There are two ways to answer this pertinent question. First, you could hit Wikipedia, or secondly, head on down to Bangkok's Silom district and step into the Patpong Museum, a new attraction documenting the history of the rise of SE Asia's most famous red-light district and get a blow-by-blow account of how a small strip of arable land and an old klong (canal), grew into a business district before maturing into the thriving and risque entertainment centre it is today.
It' a fascinating tale of geopolitics, spy networks and big business, and how exploiting a little known loophole in Thai licensing law — which decrees that if a person is dancing solo, then they aren't really dancing and thus clubs don't need an expensive dance licence — can lead to the birth of go-go bars and the foundation of an industry that contributes millions of dollars to a city that received 38.27 million visitors in 2018.
Artfully constructed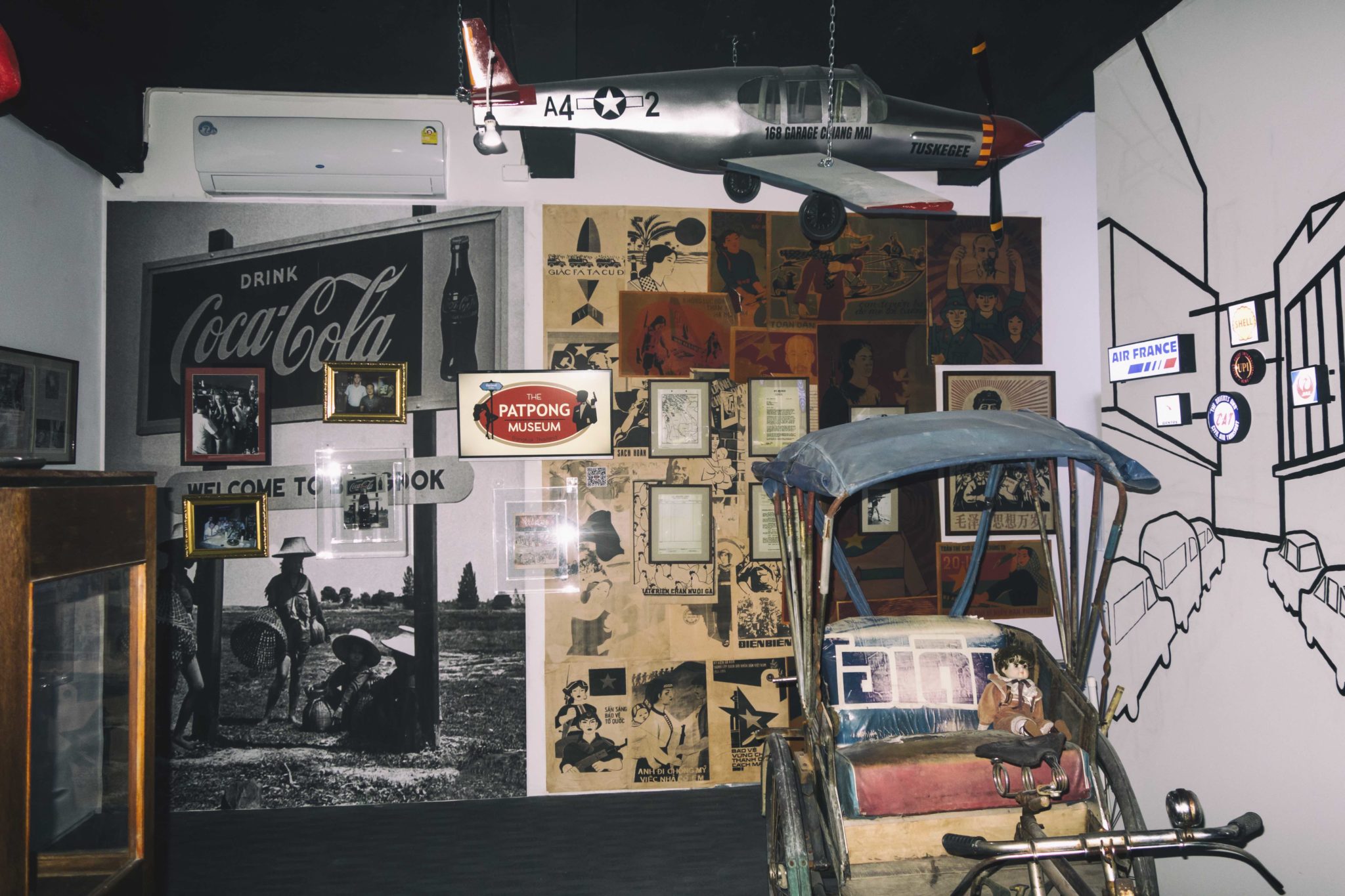 The museum itself is not just a staid collection of historical objet d'art items, but a living breathing repository of the saucy soi, bursting with interactive exhibits, such as the huge 3D model of the Patpong area, which visitors can weave their way through and feel what it may have been like to walk through post-war Patpong and artfully constructed dioramas.
Furthermore,  venture beyond the bar at the midpoint of the museum — into what curator Michale Ernst describes as 'an introduction to Patpong', visitors can experience a semblance of the real thing through, amongst other things, an interactive ping-pong show, which has to be seen to be believed.
The Patpong Museum really is a trip, I was amazed at the history of the place its links with international espionage and how a small undeveloped piece of land can evolve into a seductive nightspot and powerful economic force in just a few decades.
If you ever find yourself in Bangkok, for one night or more, and want to experience what makes "the tough guys tumble", without taking a fall yourself, there is nothing better than a perambulation through the provocative history of Bangkok told through the eyes of one of its most iconic street.