IATA appoints SpiceJet chief on board of governors
Ajay Singh, chairman and managing director, SpiceJet, has been appointed on the Board of Governors (BoG) of the International Air Transport Association (IATA) for a three-year term effective from the conclusion of the 75th IATA annual general meeting (AGM) in Seoul, Republic of Korea.
Singh will be the only Indian on the BoG of IATA that represents some 290 airlines comprising 82% of global air traffic and plays a key role in helping formulate global policies on critical aviation-related issues. SpiceJet became the first Indian low cost airline (LCC) to join IATA as a member in March 2019.
"It reiterates India's leadership role on the global aviation map"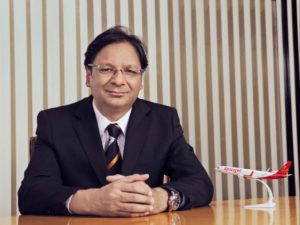 As a member of the BoG, Singh will participate in providing policy directives and guidance to IATA industry committees and to their subsidiary bodies.
Commenting on this development, he said, "It reiterates India's leadership role on the global aviation map. I look forward to drive the sustainability agenda whilst facilitating further growth and development of the aviation industry across the globe."