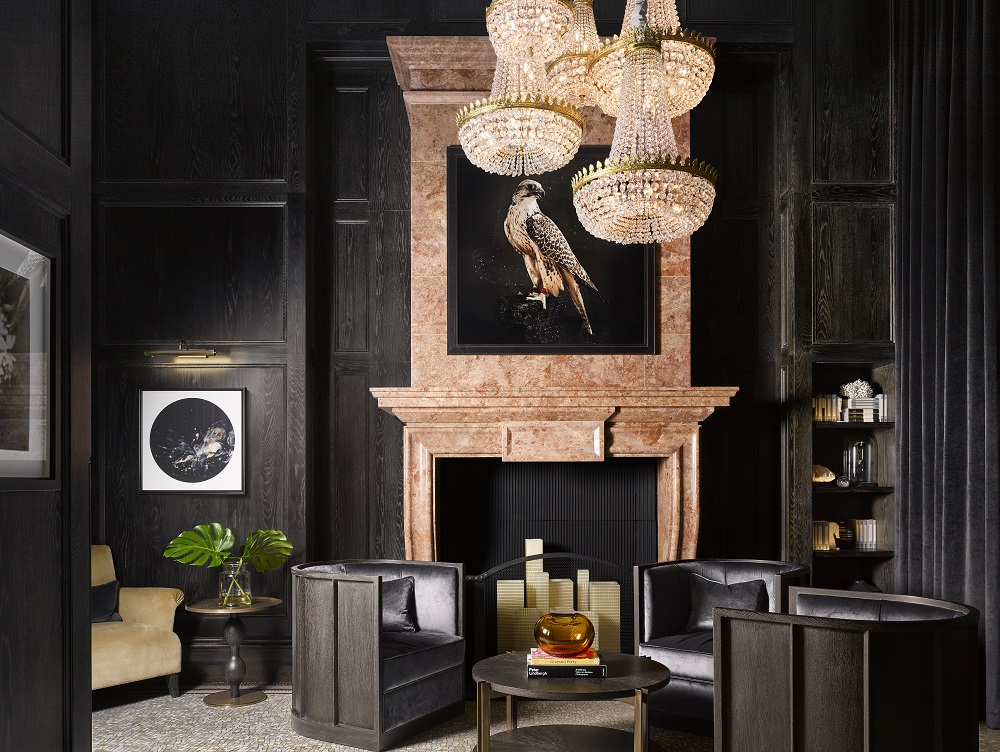 IHG's Kimpton Hotels & Restaurants has revealed its strongest state in its 38-year history with more than 25 hotels under development.
Founded in 1981 in San Francisco by Bill Kimpton, IHG (InterContinental Hotels Group) is set to open more than 25 Kimpton hotels across 20 new global destinations including Mexico City, Paris, Barcelona, Bali and Shanghai, in the next three to five years.
Since acquiring the brand in 2015, IHG has grown the brand by opening the first Kimpton hotel in the Caribbean, Kimpton Seafire Resort + Spa in Grand Cayman; the first hotel outside of the Americas, Kimpton De Witt in Amsterdam and debuted in the UK with a flagship property for the brand, Kimpton Fitzroy London. The brand continues to grow and is set to make its debut in a suite of new markets around the world from Germany to Grenada, Indonesia, Spain and China.
"We've unlocked the global growth"
Elie Maalouf, CEO, Americas, IHG, commented: "With IHG's scale and network of owner relationships, we've unlocked the global growth of Kimpton Hotels & Resorts. We've seen incredible interest from hotel owners around the world, as well as from guests who can now experience the heartfelt service Kimpton is so famous for in new and exciting destinations. We have flagship hotels now open in London and Amsterdam, a series of fantastic hotels slated to open this year including our first in Asia, and a growing pipeline of projects in key markets around the world."
Upcoming hotel openings include:
Kimpton Da An Hotel – Taipei, Taiwan
Set to open this year, Kimpton Da An is in the heart of Taipei, bridging the historic Zhongshan and Datong districts with the upscale Xinyi district. The hotel's interior design will celebrate the area's heritage with lush botanicals, light-filled spaces and a restaurant – The Tavernist.
Kimpton Charlotte Square Hotel – Edinburgh, Scotland
Also opening this year, Kimpton Charlotte Square Hotel will consist of seven interconnected Georgian-style townhouses. Overlooking a private garden square and located in the city centre, the hotel will provide an ideal hub in the Scottish capital.
Kimpton Kawana Bay Resort – Grenada, Caribbean
Marking Kimpton's second Caribbean resort and slated to open in early 2020, Kimpton Kawana Bay will be a 220-room luxury hillside retreat located between tropical rainforest cliffs and the Grand Anse Beach. All rooms feature ocean views and a number of suites will have private pools. The name of the resort itself, Kawana Bay, pays homage to the area's native leatherback turtles, named "Kawana" – a fixture on the Spice Island.
Kimpton Bali – Bali, Indonesia
The Nusa Dua coastline and volcanic hillsides make for a perfect backdrop to Kimpton Bali, opening in 2020. Here, 50 luxury villas serve as a lifestyle sanctuary that will embrace local Balinese culture on the Island of the Gods.
These openings reflect the opportunity across the boutique hotel sector, which is among the fastest growing in the industry. Together with Hotel Indigo, IHG's boutique portfolio totals almost 170 hotels globally, with nearly 120 more hotels in the development pipeline.