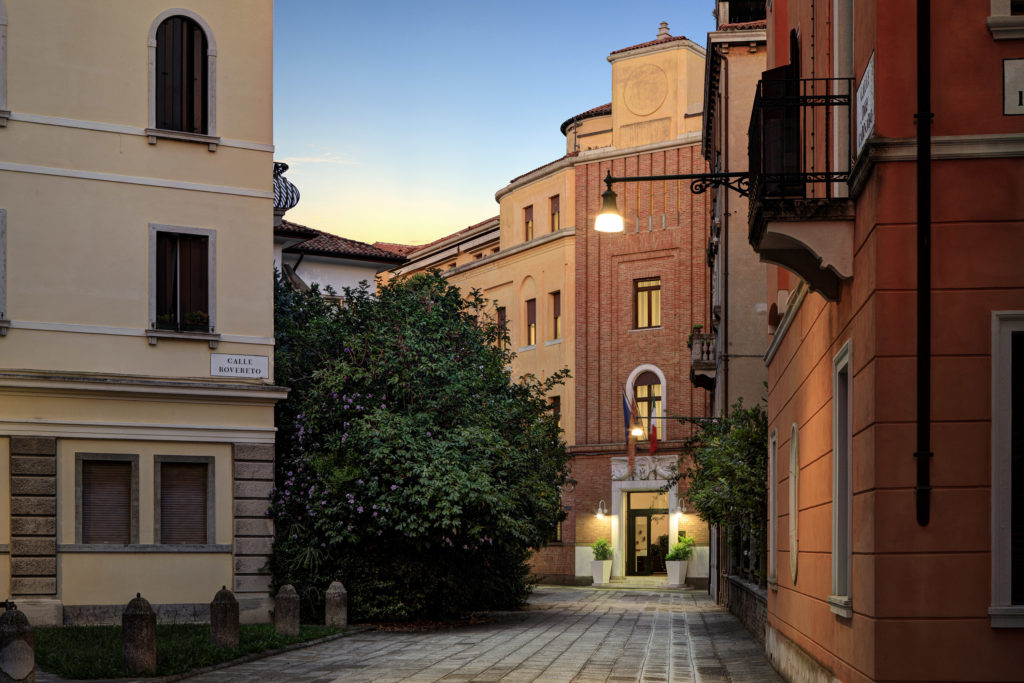 InterContinental Hotels Group (IHG) one of the world's leading hotel companies has announced the signing of Hotel Indigo Venice slated to open in 2019.
The up and coming Hotel Indigo Venice – Sant'Elena will be the third Hotel Indigo to be signed in Italy and will operate under a franchise agreement with H.n.H. Hotels & Resorts S.p.A.
It will be situated next to the canal Rio Sant'Elena within walking distance to the Castello district, a 15-minute walk from St. Marco Square. It's a serene area in Venice, allowing guests to relish an authentic Venetian experience while exploring local shops and restaurants. Visitors will bask in the district's rich history in which it is known for.
The 77-room hotel will also inspire guests with its architecture that used to be a convent built in the 1930's. It will be composed of two wings, joined in the centre by a former chapel. The hotel will also feature an interior courtyard with large windows and high ceilings, drawing inspiration from the local neighbourhood's traditional architecture.
Hylko Versteeg, associate vice president of development Southern Europe, IHG, commented: "We are delighted to be partnering with H.n.h. Hotels & Resorts S.p.A to be opening another Hotel Indigo in Italy, especially in such a popular and iconic location as Venice. It is an exciting time for Hotel Indigo, Hotel Indigo Milan – Corso Monforte is set to open next year and the number of hotels open across Europe is set to double in the next 3 to 5 years. It is clear that the Hotel Indigo brand is resonating with guests and owners alike and we look forward further expanding our footprint across the industry's fastest-growing segment."

Luca Boccato, CEO of H.n.h. Hotels & Resorts S.p.A commented: "We are very pleased to be working with IHG to open this hotel. We have managed and owned the Hotel Sant'Elena since 2005 but we believe that the high quality and services of the Hotel Indigo brand will add tremendous value. Venice is a unique location that has a lot to offer travellers and we look forward to bringing the local neighbourhood to life through the design and décor of Hotel Indigo Venice Sant'Elena."
All Hotel Indigo hotels have unique looks and personalities. Each is designed to reflect the local culture, character, and history of its surrounding area.
There are 22 properties currently open and 18 in the development pipeline across Europe. It's a fast-growing brand that's been expanding its portfolio since its inception in 2004.