Putting India on the wellness travel map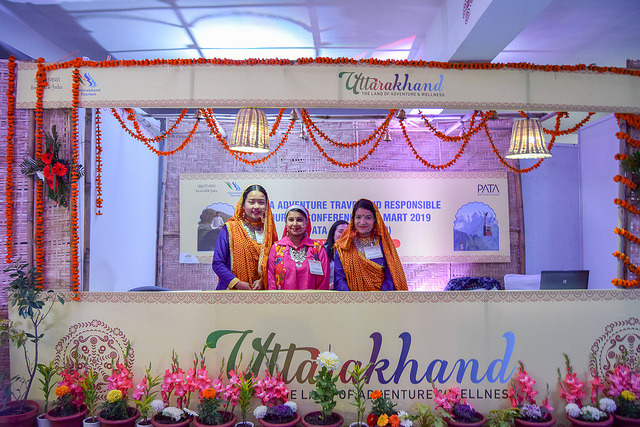 The foothills of the Himalayas were an unmatched location for India's first conference on adventure travel that concluded last week. Home of the highest bungee jump in India, the largest manmade lake in Asia, and an emerging destination as the wellness and yoga capital of the world, the theme fit right in. The PATA Adventure Travel and Responsible Tourism Conference and Mart (ATRTCM) took place in Rishikesh, India from 13-15 February.
The travel mart and conference hosted over 130 delegates from 28 countries including travel agents, tour operators, tourism boards and travel entrepreneurs who not only shared their stories and trade secrets but also debated the various ways in which tourism can become more responsible as it is a shared onus of the industry folk and travellers alike.
Incredible India
Rishikesh is not a popular MICE destination, but given its growing prominence as a wellness destination and India's surge in tourism; it seemed apt to discuss matters of adventure tourism and responsible travel. Dilip Jawalkar, secretary of tourism, Government of Uttarakhand, said that one of the reasons why there should be more tourism to Uttarakhand is because "people here are very hospitable and entrepreneurial; partnering with them will be fruitful." He also reassured delegates that the government has been working diligently to increase support for tourism development. For example, this would be delivered in the form of creating frameworks for regulations to meet international standards and improving disaster management.
In his welcome speech at the opening, PATA CEO, Dr. Mario Hardy, said that with its breadth of outdoor activities, including some that he has never even heard of before, the state of Uttarakhand played the perfect host for this premier event for responsible and adventure tourism.
While India currently receives just 1.2% of the global share of international tourism, it sees 2.1% of inbound tourist receipts. Tourism growth in India has been almost double that of the global average and the government will continue facilitating travel.
India also recently simplified its visa process, opening the country up to the most source markets in the shortest time. In addition, a 24-hour tourist hotline has become available in 12 languages to help answer any questions that visitors may have.
Digital nomad and traveller, Meriellen Ward, who came to India as a tourist and has been now living here for the past 12 years, said: "A lot of solo female travellers come to India. It's unfortunate that India has gained negative publicity (in that regard) but generally I have found India to be a warm and safe place to travel." In her open letter to India's tourism board she ensued the need to work on changing this perception so more people and especially solo women travellers can experience the bounty of experiences this country brings.
Mohan Narayanaswamy, managing director of Travel Scope, who creates special interest tour packages said he was surprised to see a surge in travellers from Central Asia seeking wellness and spiritual itineraries. Although there is an increase of tourism arrivals to India, it is still a relatively low number compared to the size of the population; and he agreed that there is growth but that it is limited by the increase of new competitors.
In his opinion, international companies like Airbnb and TripAdvisor are currently driving tourism growth and there could be faster growth if domestic businesses could promote the industry as well. However, local people need to be better educated in order to lead the internal growth.
Adding to this, Capt. Kumar expressed his belief that adventure travel would be very useful in driving tourism growth in India. This sector encourages visitors to meet locals and help teach everyone to respect the environment, which would also help with promoting a positive reputation.
"India is the soul of the world"
Ward further summed it up by saying, "India is the soul of the world and I personally believe it."
All for wellness, wellness for all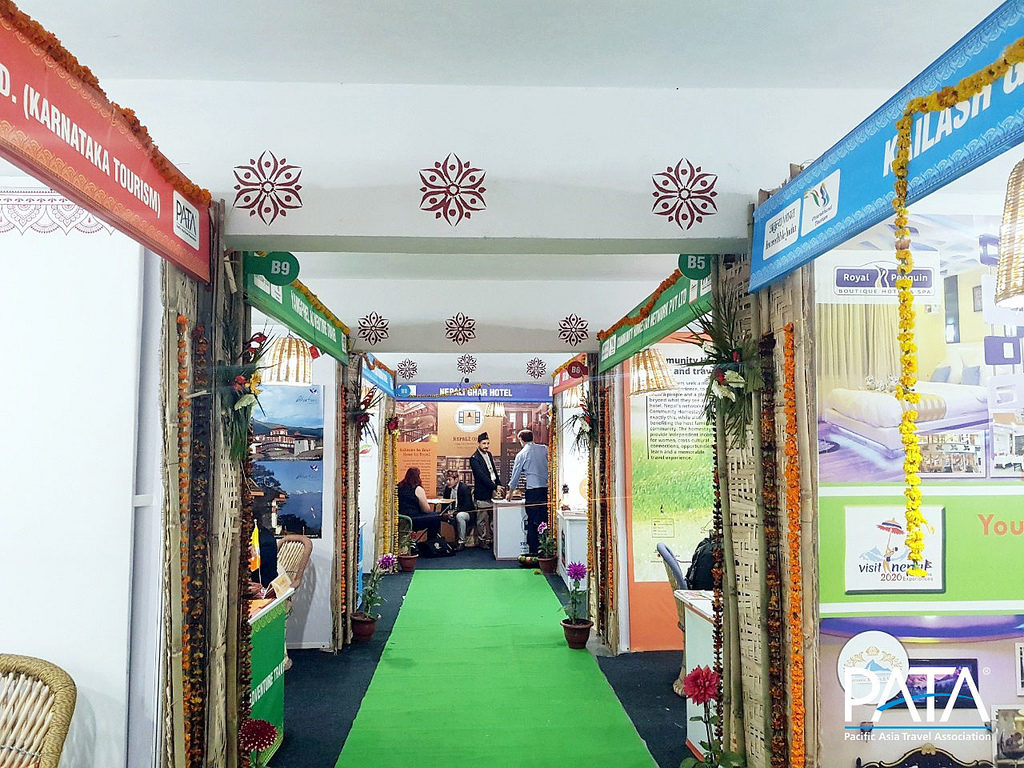 Conscientious travel is gaining prominence in Asia with nearly 900 million annual visitors looking to Asia by 2023. From Balinese massages to Chinese medicine and Ayurveda, Asian cultures holds the next paradigm for wellness travel. But only if we interact responsibly with the local communities and environments.
PATA aligned its sustainability goals at ATRTCM to highlight this very need. Apoorva Prasad, founder of The Outdoor Journal (Luxembourg), in his presentation addressed the issue of sustainability in future-proofing destinations. He presented India as a country of egocentric and anthropocentric values, where all beings have souls and humans are only one part of the equation.
These qualities encourage a balance of the desires of humans with the needs of nature. In order for one to build businesses that succeed long-term, one must create inspiration in others while enabling people to enjoy and protect all wilderness. Like his travel venture he urged everyone present to think of sustainable ways to promote tourism and help travellers coexist with the natural culture and environment of a destination.
Rejuvenating the soul via regenerative experiences stood out as a hot topic. Ajay Jain, owner of Kunzum Cafe in Delhi pointed out that niche and mainstream tour operators exist in separate spaces, as it is difficult for them to sell to each other's markets. When asked about how the two entities could be married, Trevor Jonas Benson, director of Food Tourism Innovation, Culinary Tourism Alliance (Canada) responded that food tourism has always been a good way to promote travel and individuals who consider themselves foodies are no longer considered niche. Creating and promoting identities, such as Rishikesh being the "world's vegetarian capital" or cities being known for specific food items, requires support for the vision but can indeed become self-fulfilling prophecies.
"Create magic in somebody's life"
As somebody who has spent 30 years creating experiences, Rajeev Tewari, CEO of Garhwal Himalayan Explorations (India)agreed that the job of those in the tourism industry is to create memorable experiences, especially for small businesses. Magical experiences can be found in places where they are least expected, as long as people make the effort and be present. He offered the advice, "just create magic in somebody's life and they will create it back for you."