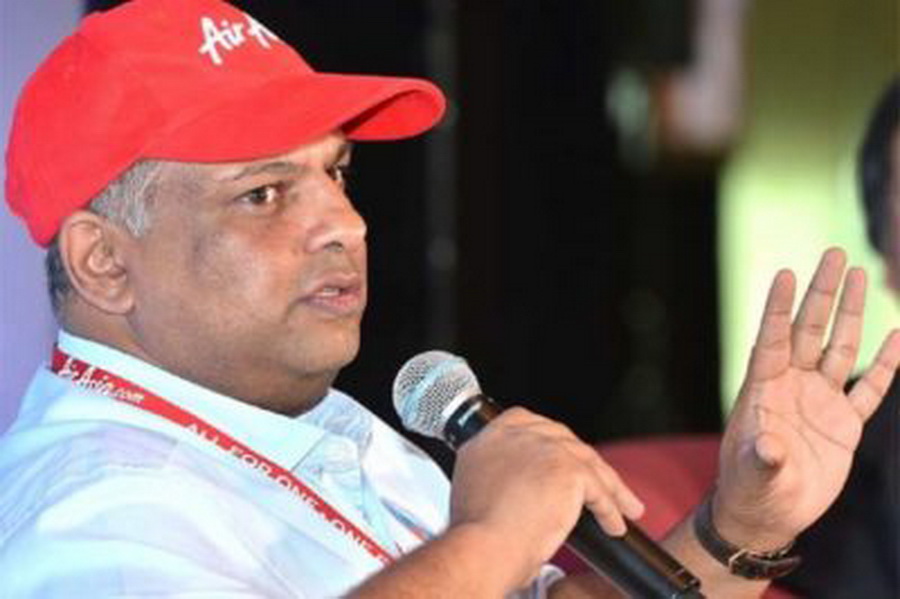 Following raids on AirAsia's India offices in Mumbai on 29 May, investigating allegations of corruption and bribery, India's Central Bureau of Investigation has summoned CEO Tony Fernandes for questioning on 6 June, according to an article in the Financial Express
The CBI case, also against AirAsia India's non-executive director R Venkataramanan and CEO of operations Bo Lingam, concerns accusations that the flamboyant CEO is guilty of violating Indian direct investment laws and alleged bribery of government officials to ease legislation and provide a license to operate within the country.
The article also states "A total of 14 people, including some former and current employees of AirAsia, have been named in the charge sheet. This includes the airline's former CEO Mittu Chandilya, his secretary, and the current and the former CFO of the airline, Deepak Mahendra and Vijay Gopalan."
Commenting on its investigations the CBI said the airline and its CEO "chose to beat the legal frameworks and policies of the aviation sector of India" and improperly courted government administrators "to secure mandatory approvals, some of them through non-transparent means".
AirAsia India has said in an official statement that it denies all charges and that will work with officials agencies "to present the correct facts".
Sometimes wonder about certain media . Who just wrote anything without checking any facts. Seriously wild stuff which are just plain wrong and inaccurate.

— Tony Fernandes (@tonyfernandes) May 30, 2018
However, the airline's stance on the matter has been undermined by Fernandes' apparently unconnected comments via his Twitter account, where he declared: "Sometimes wonder about certain media. Who just wrote anything without checking any facts. Seriously wild stuff which are just plain wrong and inaccurate."
My own requests to AirAsia India for comment on the situation have so far been met with silence.
It has been four years since the AirAsia first entered the Indian domestic market with a view to quickly establish its international services in the country. However these plans were hindered by aviation laws stating an airline must operate on a domestic basis for at least five years – with a minimum fleet size of 20 planes) before scaling up to international services.
Subsequently, in 2017, the five year probation period has been removed, but it is these rules which are at the heart of the charges. With the CBI believing the airline and its leadership sought to operate as an international carrier from the moment it began to operating in India.
Another eye catching name in the case is R Venkataramanan, who, in addition  to his role for the airline, is the managing trustee of the Sir Dorabji Tata Trust an organisation responsible for AirAsia's majority owners Tata Group.
"I have been wrongly named as an accused"
Commenting on his involvement in the scandal Venkataramanan said: "In my capacity as non-executive director of AirAsia India Limited, I have been wrongly named as an accused by the CBI on operational matters where I had little or no role to play."
Additional reporting by Bloomberg and Associated Press