Industry insights with Willem Niemeijer of Khiri Travel
Contributors are not employed, compensated or governed by TD, opinions and statements are from the contributor directly
Celebrating 25 years in business, Khiri Travel looks in retrospect at its journey as an travel agency in Asia. Khiri Travel founder, Willem Niemeijer, shares the insights  which inform his travel industry decision making plans for 2019 and sheds a lesson or two for up and coming industry professionals.
We takes notes as Niemeijer spells out words of wisdom from his career. He begins with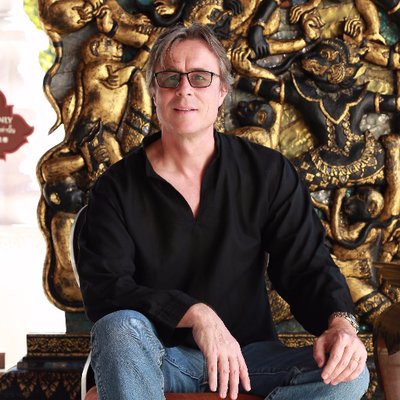 with setting a clear goal on why one chooses a career in the travel industry. Don't make money your motivation, he said in a press statement. Work in the travel industry to serve guests and local communities alike, while preserving the environment. It is the only sustainable way forward for our industry.
Save the planet
Niemeijer stresses the importance of human resources and the environment that make the travel industry ecosystem. Environmental certification (such as Travelife) is not just the right thing to do morally but also economically as it pays dividends for companies and DMC's such as Khiri, "who are committed to the triple bottom line of people, planet and profit".
"People make a destination"
We are already seeing a surge in the reduced use of single-use plastics and this trend continues on holidays too. He feels, private companies and discerning consumers in this regard will take the lead and government policies will catch up later.
Personal touch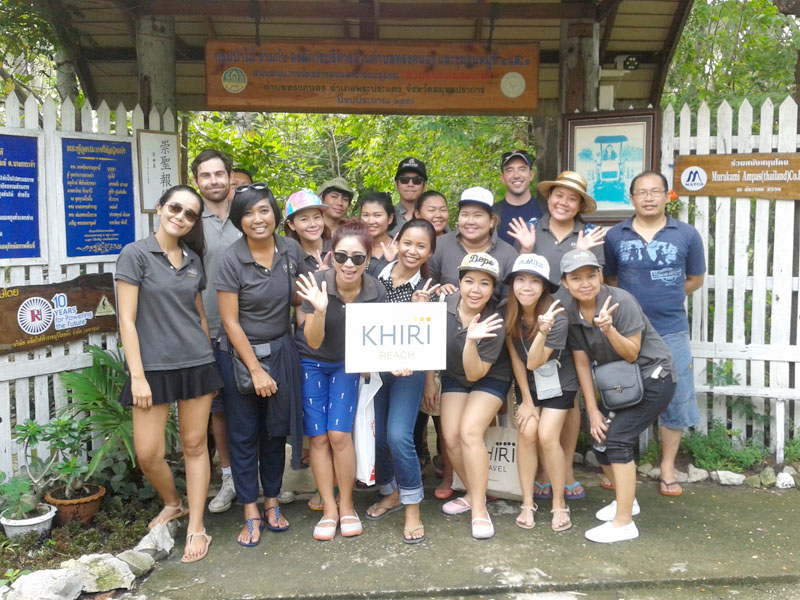 "People are king. Finding, hiring and retaining the right personnel can make or break a company. It's the biggest challenge out there." While technology and social channels rule the roost, and chat bots come to the rescue of travel personnel, Niemeijer says, "do not replace face-to-face contact".
Niemeijer urges the community to keep the personal touch and stated, "Good travel is defined by human connection more than place. You may discover respect for a community. Or a one to one connection. Or both. Either way, people make a destination." Take time and effort to see your friends, business relations, suppliers and clients as often as you can.
Upcoming trends
Given Niemeijer's long term engagement in the industry, the veteran is confident that China and India will be the two major will markets to watch out for and they will continue to transform not just the travel industry in Asia and the world, but the global economy and culture.
Overtourism in popular destinations are driving a new league of travellers to look for unheard of places and experiences. And, as OTA's facilitate independent travel booking, TA's and DMC's will need to be on top of their game as people creating their own holidays, using the internet, will become more pronounced, he pointed out.
In a time of mergers of the travel giants, smart investments in the travel industry will give rise to a slew of new niche specialists. This will continue to be more pronounced in the hospitality and the tour operating segments. There is power in agility and specialisation.
He looks forward to the value 'Augmented Reality' will add to the travel world. Calling it a "breakthrough technology in travel" he stated that their potential to add meaningful value to museums, national parks, restaurants, and travel trade shows will be mind boggling. He is also hoping Space Tourism will finally become reality and will rapidly become more accessible, while remaining the ultimate bucket list item for many.
Emerging destinations
Nan – Northern Thailand: This province is home to many amazing national parks and is a cultural hub. Access to Luang Prabang in Laos will help it secure a firm place on the map of discerning travellers.
Flores: The gateway to Komodo will develop further as a wonderful new destination in Indonesia.
Cambodian Islands: like Koh Rong Samloem and Koh Rong will feature more in programs, making Cambodia a stand-alone destination. Super luxury resort brand Song Saa will be joined by Six Senses soon. Other big brands will follow.
Mergui Archipelago: Exciting new exclusive resorts in the remote Southern part of Myanmar are already in the final stages of development. Accessibility from Southern Thailand offers exciting possibilities.
Kumana National Park in Sri Lanka: It's close to Yala National Park but receives much fewer visitors and is better for wildlife safaris.
What are the truths, trends, wishes, predictions and new destinations that you think will define the future of travel? If you are considering making a career move or perhaps just fancy browsing available jobs in the industry? Check out opportunities at TD Jobs. {link to /jobs}