Finance Minister Nirmala Sitharaman said that there is a huge potential in the tourism sector which holds huge opportunities for jobs and entrepreneurship for the youth. We have collated for you below, few reactions to the Union Budget 2023-2024 from the travel trade and hospitality industry.
Unfair advantage to foreign OTAs
Rajesh Magow, Co-Founder and Group CEO of MakeMyTrip stated: "It is noteworthy that the FM has highlighted tourism as a focus area. The union budget entails multiple welcome initiatives like the revival of 50 airports, the building of 50 new destinations, and high budgetary outlays on railways, roads, and highways, which will help long-term growth for the domestic travel and tourism industry.
However, one budget proposal that will negatively impact the industry is the move to increase the TCS mandate from 5% to 20% on overseas tour packages. This will not only increase the upfront cash outflow for customers but will also give an unfair advantage to foreign-based online travel booking platforms over India-based travel agents and tour operators."
Tourism gets prime focus
Krishna Rathi, Country Director India at Agoda states: "It has been heartening to see tourism get prime focus in today's Union Budget, the government's vision and initiatives are a welcome boost to help widespread growth. At Agoda we use our technology to connect our Indian hotel partners to millions of international and domestic tourists to promote local travel. We look forward to exploring ways to further positively impact travel and tourism in the country."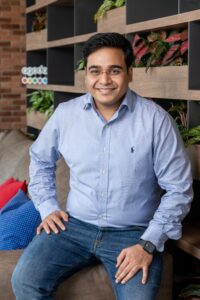 Develop 50 destinations for domestic and international tourists
Sarbendra Sarkar, Founder & MD, Cygnett Hotels and Resorts, stated: "The Union Budget 2023-2024 presented by the Finance Minister (Nirmala Sitharaman) is a growth-oriented one aimed to help India weather the current global economic challenges. With the FM announcing plans to renew 50 additional airports, helipads, water aero drones, and advanced landing grounds, it will boost regional connectivity. Moreover, the announcement to develop 50 destinations for domestic and international tourists will also help to draw attention to the country's tourism and hospitality sectors. The Finance Minister said that these tourist destinations will be selected through challenge mode. The impetus on Dekho Apna Desh will provide a further boost to the growth of domestic tourism in the country. The FM also highlighted that states will be encouraged to set up a "Unity Mall" in the capital city or most popular tourist destination for the promotion of the 'One District, One product' theme. Such initiatives will also help unleash the potential taped in the tourism sector."
Ritesh Agarwal, Founder & Group CEO, OYO stated: "The budget presented by  Finance Minister Nirmala Sitharaman offers a roadmap for the holistic development of the nation, as we enter 'Amrit Kaal'. It sets India up as the Startup Nation for the decade.
Increment in the capital investment by 33% in infrastructure and Urban Infrastructure Development Fund (UIDF) will have a multiplier effect. Announcing a capital outlay of INR 2.40 lakh crore for the railway sector, addition of 50 airports, heliports, water aerodromes, and advanced landing grounds will further provide impetus to overall infrastructure, leading to improved connectivity across the country and enhancing domestic travel and tourism.It is heartening to see the extra emphasis given to tourism this year. The FM has identified tourism as one of the key sectors, with huge potential to generate employment for the youth, and reiterated government's commitment to promote tourism on 'mission mode'."
'Unity Malls' to be set up
He added, "We welcome the move to develop 50 cities across India as a complete package for domestic and international tourism, and developing an app to ensure all the key metrics related to travel and tourism for the said cities are regularly updated. We also laud the move to incentivise states to set up 'Unity Malls' in their most popular tourism destination for promotion of GI, 'Made in India' products and handicrafts. Integrated development of theme-based tourism circuit under the 'Swadesh Darshan Scheme', with special focus on improving infrastructure and amenities in border villages will provide a much-needed boost to rural and agriculture tourism. This will empower the farmers in building and setting up homestays that provide an additional source of income for them while also providing an authentic Indian experience to the travellers. OYO's homestay projects in Ektanagar and J&K, in collaboration with respective state governments, have already yielded great results and helped boost tourism and overall economy in these villages."
Border village tourism initiative
Sandeep Arora, Director of Brightsun Travel India said: "Indian economy is expected to increase by 7% in the year 2023 and tourism is one of the major areas that contributes to it. Development of tourist infrastructure is the need of the hour so the announcement that 50 tourist destinations will be developed for domestic and international tourism is a positive step. Plus, the border village tourism initiative will bring tourists to these far corners helping the local communities earn livelihood and prosper. This year's budget also saw the highest-ever capital outlay of 2.5 crore for the railways which may provide the push needed for the growth of domestic tourism in the country. Air travel is also expected to rise. Specific focus is needed for the tourism industry to rebound back to pre-pandemic levels and we hope that these initiatives will provide much awaited-relief to the Indian tourism sector."
Boost to the employment opportunities
Kulbhushan Talwar, Cluster General Manager, Mosaic Hotels said: "We welcome the announcement made by FM to develop 50 tourist destinations in the country as a whole package to encourage both domestic and international tourism. As this step includes the development of destination in terms of transport connectivity, virtual connectivity, tourist guides, tourist security and high standard food joints, it will definitely boost the employment opportunities generated collectively by hotels, F&B players, tour and travel agencies, OTA etc. Also, the government's plan to launch the 'Dekho Apna Desh' initiative will motivate people, especially young tourists to travel within India. The initiative will further strengthen the hospitality, travel and tourism sector to rebound rapidly and compensate for the losses that occur due to the pandemic.Overall, Union Budget 2023 was balanced and I expect the direct tax recommendations will empower the middle class to spend the money on lifestyle and travel."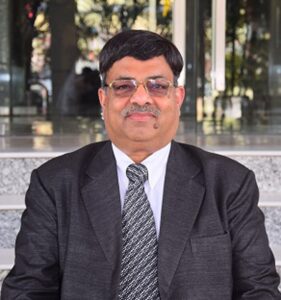 App for real time information of tourist destinations
Pushpendra Bansal COO Lords Hotels and Resorts states: "Finance minister decision to take tourism on a mission mode in Budget 2023 with active participation of states, convergence of government programs and public-private partnerships is a great move.An app which will provide a real time information of tourist destinations in addition to aspects such as physical connectivity, virtual connectivity, tourist guides, food streets and tourists' security will surely enhance tourist experience. 50 destinations to be developed as a complete tourist package will promote domestic as well as foreign tourism."