Inghams launches Lakes & Mountains Summer 2018 brochure
Inghams has launched its Lakes & Mountains Summer 2018 main edition brochure, with an extended programme.
Additions include seven resorts in Italy, Austria and Norway, seven multi-centre holidays combining destinations in Italy, Norway, Slovenia, Austria and Switzerland, and a new programme to Portugal and Madeira.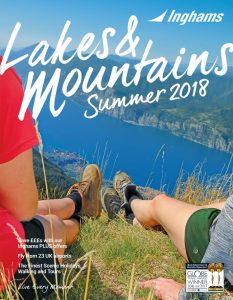 Simon McIntyre, head of sales, said: "We're absolutely committed to offering choice, flexibility, excellent service and value for money and we're therefore extremely excited to launch our Summer 2018 main edition brochure, with its wealth of new products including Portugal & Madeira! We strive to enhance our guests' holidays, ensuring they get the most out of their experiences with Inghams, and we're confident that, with the continued support of our valued trade partners, Summer 2018 will be a huge success!"
The new brochure also caters to those guests wanting to make their holiday budget go further, with a range of complimentary extras included in the price of many holidays, meaning couples can save up to £800.
For more information, visit: agents.inghams.co.uk