Save time, make money: Instaroom's AI bot powers direct bookings for hotels
TD chats with Instaroom's APAC head Rocky Soh on Asian expansion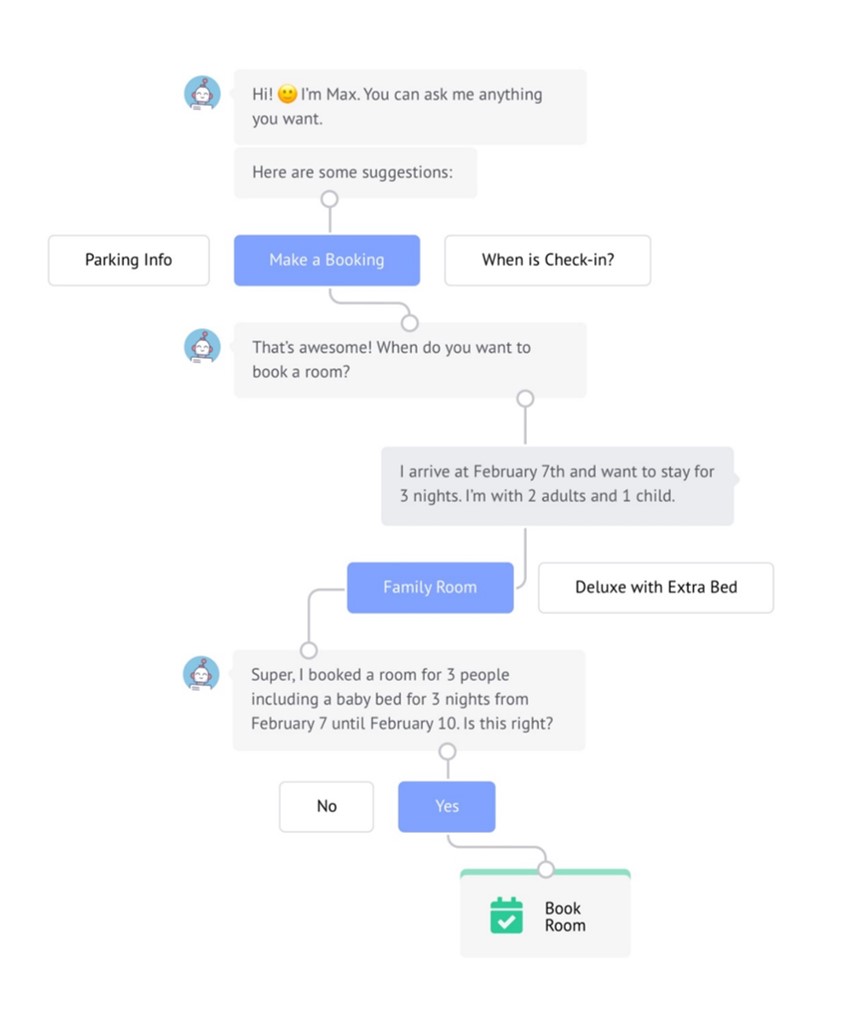 Personalisation is key in the hospitality sector and we are increasingly seeing new tech developments facilitate the service-heavy industry and how. Instaroom, an AI-powered messaging platform built for managing complex customer journeys, transactions, and bookings for hoteliers, recently launched an FAQ Bot designed to intuitively answer commonly asked customer questions and reduce hotel management costs.
Time is money
On being quizzed about Instaroom's problem-solving capacity, Rocky Soh, APAC Distribution head was quick to answer, "Instaroom helps hotels in three ways. First and foremost, our concierge platform helps hotels convert more direct bookings on their website – allowing them to gain up to EUR 15,000 in new direct revenue opportunities per month. Also, the platform's statistics and data help hotels determine how they can become more efficient.
Secondly, our tool helps hotel staff save time. Not only does messaging itself save time compared to phone calls and emails, but we also have chatbots which automatically answer on average 40% of incoming questions. Lastly, our tool improves guest satisfaction not only by making hotels available when and where guests want to communicate, but also by quickly answering frequently asked questions within seconds."
Unlike the FB messenger chatbot that is used by the likes of Scoot Airways, this new FAQ Bot (with premium subscriptions) can be integrated into a hotel's homepage. With the ability to add personalisations and custom integrations, Instaroom can offer bots to specifically fit a property – automating everything from bookings and in-house inquiries – like room service and concierge. "In addition, implementation is very easy, taking less than 10 minutes. The hotel just needs to copy and paste the code we provide them on their website. Our 'smartmail' feature allows hotel staff to operate the tool entirely through email – it's not necessary for staff to learn how to use any new tools at all," added Soh.
"Thousands of employee hours are being wasted"
"Every day hoteliers are answering the same questions over and over again – including when are breakfast hours, what are parking costs, and how much for a room," said Niklas Pettersson, co-founder and CEO of Instaroom. "Over the course of a year, thousands of employee hours are being wasted. We've designed an intelligent bot that customers can interact with on a hotel's website and our beta results show that nearly 50% of visitors are using the widgets."
"Artificial intelligent plug-ins are the next step in hotelier efficiency"
"Since integrating Instaroom, our hotels are generating and capitalising on more direct revenue opportunities, while also bringing us closer to our customers," said Cecilia Mauritzson, general manager of First Hotel Twentyseven. "The platform enhances the digital experience, leading to more engaged prospective consumers and happier in-house guests."
Soh said more than 90% of the reservation requests that come in are "complicated" booking requests including family bookings, spa packages, restaurant or activity add-ons, groups and conference bookings, and others. These type of guests want help and a personalised offer. Instaroom collected data from First Hotels in Copenhagen and found that after 2.5 months they had over EUR 130,000 in new booking opportunities by using their tool.
Mapping the Asian hotel scene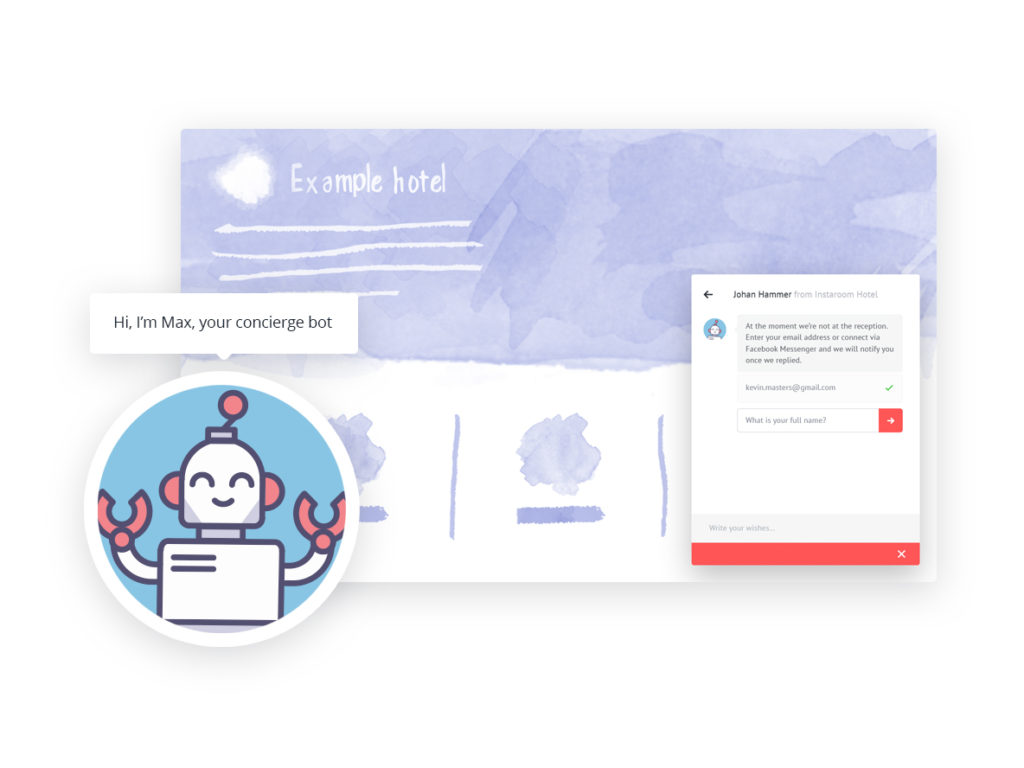 With a new office in the central business district of Singapore that will serve as the headquarters for sales and marketing in the Asia Pacific, Instaroom is set to take over a new market.
"A lot of interest in the tool especially in Indonesia"
Soh believes having an APAC location will allow the company to better address the specific needs of hoteliers in the surrounding area. "We recently launched in Asia and already have five hotels testing out our product. There is a lot of interest in the tool especially in Indonesia – we see that a lot of hotels who cater to American and European travellers are looking for a tool like this. We are also attending a number of events in the coming months across Singapore, Thailand, and Indonesia to show our product to GMs, Revenue Managers, and Marketing Directors.
With ample scope for a chatbot to handle queries especially for regions that may lack native English proficiency, Instaroom's Asian expansion is just in time with the boom in the regions' hospitality industry. Soh added, "We are really excited about the passion we see in Asia for implementing technological solutions to improve the guest experience. Hotels move really fast and want to try out new things to improve the guest experience. We decided to go into the Asia market because of our network of investors and contacts there who expressed interest in our tool."
Welcoming two new investors– Jack Chia of Pico Global, a global leader in Total Brand Activation and Anthony Lyall, managing director of #NoFilter Holidays, a luxury online travel agency; Instaroom is harnessing their collective experience in the travel industry and a local voice in Singapore and London.
Up and coming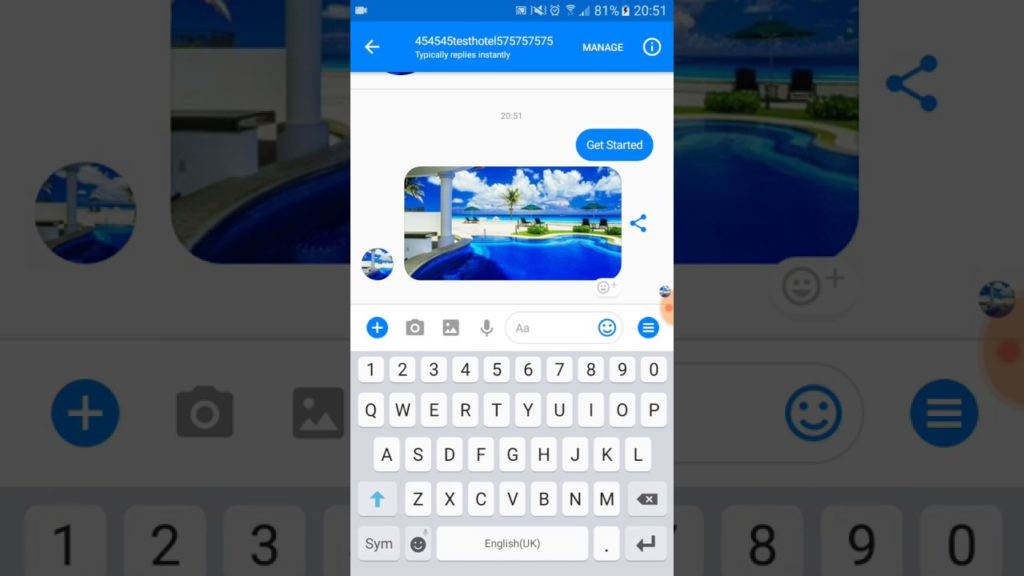 While expansion plans continue, they are also working on upcoming features like secure payment processing within the messaging flow to prevent losing guests throughout the booking process, monthly generated actionable statistics and reports within our platform to help hotels see how they can convert more, integration with WeChat and Facebook Messenger, and a completely automated tool which will be launched at the end of this year.
"We are currently offering free beta trials for our completely automated tool that will be released at the end of the year. We encourage any interested hotels to get in touch so that they can test out the product and give us feedback about what they would like to see," Soh said leaving us with a tempting offer.