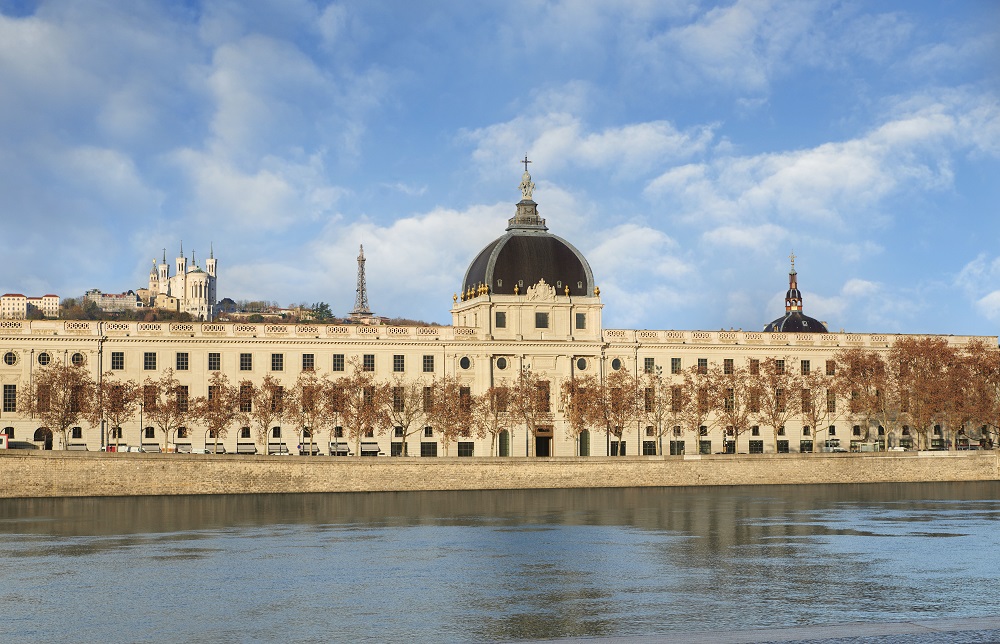 Nestled in a UNESCO World Heritage Site, the landmark InterContinental Lyon – Hotel Dieu will open in June 2019. The historical building, a former hospital that operated for more than eight centuries until 2010, has been restored to offer a contemporary hotel.
InterContinental Lyon – Hotel Dieu will provide 104 rooms and 35 suites, half of which have views of the Rhône River, while the others overlook the Fourvière or the Grand Hôtel-Dieu with its tree-lined inner courtyards. The hotel's 360-metre long facade overlooks the Rhône River, and the hotel's Soufflot Dome, towering 72 metres high, has been one of the biggest private renovations of a classified site in France since 2013, involving more than 800 craftsmen.
Lyon is France's third largest city, located at the intersection between the Rhône and the Saône rivers. Although nowadays famed for its gastronomy, art and culture, Lyon was also a pioneer in the silk-weaving industry and was once known as the silk capital. Lyon's illustrious silk trade remains evident in the city's architecture with streets that feature beautiful former silk weavers' houses, and many heritage sites that offer insight into the silk trade, which continues to this day.
This opening marks the sixth InterContinental Hotel in France, joining the family of InterContinental Paris — Le Grand, InterContinental Paris – Avenue Marceau; InterContinental Carlton Cannes; InterContinental Marseille – Hotel Dieu; and InterContinental Bordeaux Le Grand Hotel.