Harry's Game: An in-depth interview with the Greek Minister of Tourism
Contributors are not employed, compensated or governed by TD, opinions and statements are from the contributor directly
Following a busy and eventful WTM  in London a few weeks ago, TD had the opportunity to catch up with the Greek Minister of Tourism, Harry Theoharis, to discuss over-tourism, market investment strategies and a whole lot more.

TD: Could you throw some light on the current status and popularity of Greece as a tourist destination from the following markets— Europe, Asia and the Middle East. What is the growth of arrivals to Greece from these particular markets in recent times?
Harry Theoharis (HT): In 2018, inbound tourism to Greece was at an all-time high with 33.1 million arrivals, an increase of 9.7% on 2017. 2019 will be an all-time high record year for Greek tourism.
According to the Bank of Greece's provisional data for the period January-September 2019 inbound travel traffic increased by 3.8% to 26.953 million travellers. During the period under review, travel traffic from EU-28 countries stood at 19.233 million travellers, increased by 3.2% compared to 2018, while travel from non-EU-28 countries increased by 5.4%.
Travel traffic from euro area countries decreased by 3.7%, while that of EU-28 countries outside the euro area increased by 11%. In particular, travel from Germany decreased by 9.2%, while that of France increased by 4.3% and Travel traffic from the United Kingdom increased by 20.3%. Finally, in terms of countries outside the EU-28, travel from the US increased by 15.5%, while that from Russia increased by 4.6% to 469 thousand travellers.
The substantial increase of tourist volume in Greece perfectly mirrors the rapid improvement of competitiveness of the sector and the Greek economy overall and the strengthening of the Greek touristic proposition. Revenues followed this trend in almost perfect correlation with the rest of the figures.
At the same time tourism industry has been drifting upwards affecting all the key elements and performance indicators. With the need for the Greek tourism product to stay competitive and meet the ever-increasing international demand has led to its gradual upgrading, leading to a higher quality hotel stock.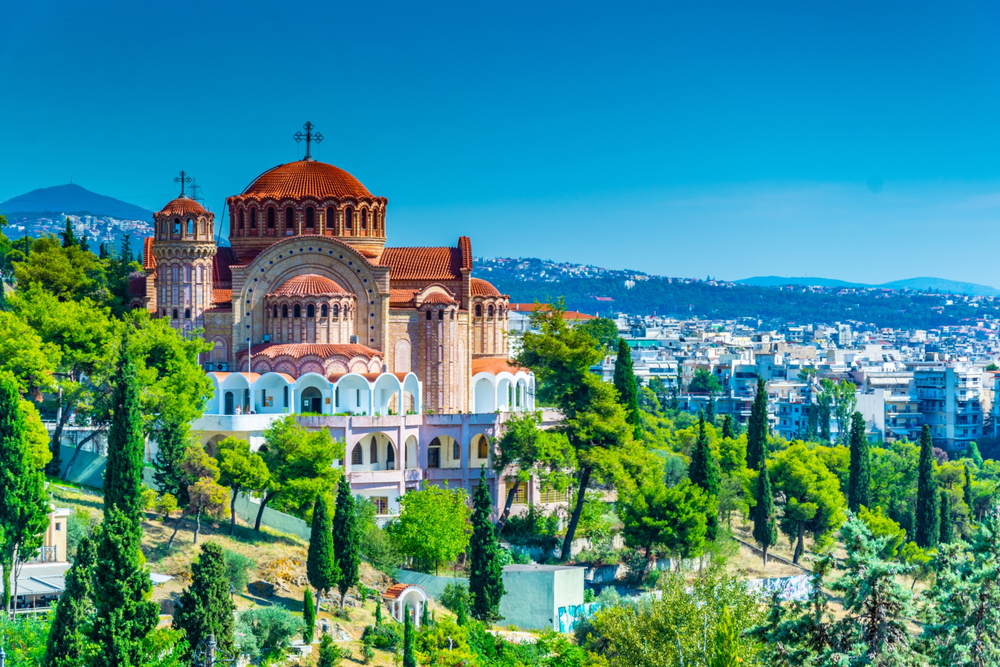 TD: What is your strategy to bolster your share in the outbound travel market for the next two years? 
(HT): We want to continue our moderate growth in terms of the number of tourists but we want to increase revenue by approximately 10%.
TD: What are the market segments are you're focusing on?     
(HT): We believe that Greece provides all visitors with a full range of holiday experiences. It's a country that is a top, world-class destination but it is much more than sun, sea, beach and ancient monuments. It is a multilevel and multifaceted life experience, but there is something in Greece for all age ranges and all demographics.
TD: What are your investment plans for key markets?
(HT): At the core of our strategy for tourism investment lies the concept of sustainable growth and the generation of multiplication effects and backward supply linkages in various sectors of the Greek economy. This is achievable through the successful rebranding of the Greek touristic proposition in terms of quality and authenticity. Our plan focuses on the promotion of new, less advertised, themes and destinations.
Diversification of tourism markets and mitigation of the seasonality factor are our most important objectives.
The main targets of the national tourism policy are:
 To improve the competitiveness of the national tourism product, its quality, authenticity, resilience and sustainability
 To boost investment in high-quality accommodation and complexes with a low environmental footprint.
The five axes of the National Tourism Strategic Plan are as follows:
High-standards infrastructure, improvement of the licensing framework to attract high-quality investments, eliminate red tape and optimal spatialization of tourism
Respect to sustainability principles
Constant improvement of accessibility and interconnection by enhancing the country's air connections and, by expanding and upgrading the national marinas' network
Optimal management of the tourism experience to make it increasingly qualitative and attractive by enhancing, inter alia, sustainable destination management and tourism education
Redesigning of the tourism product, redefinition of its brand and communication plan to reflect the engagement in quality, authenticity, resilience, sustainability and value for money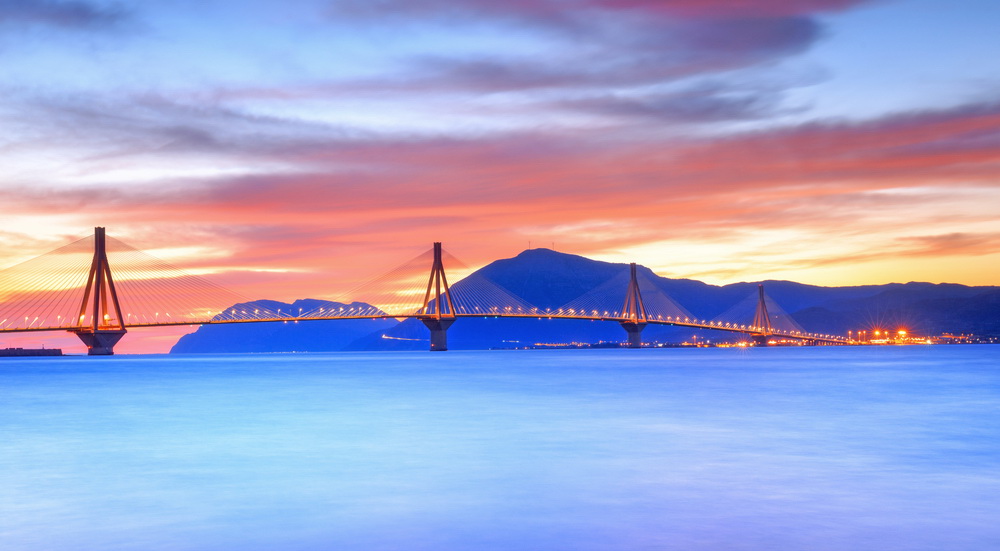 TD: What are the new attractions that you are promoting for next year?
(HT): Greece is all about sea, it's reputation as an aquatic heaven and — being full of life. Bounding the mainland from side to side, Greek seas create an amalgamation of images, interchanging with each other, completing one another, fostering absolute harmony and sheer beauty. Water sports are very popular in Greece, a country of seas with emerald waters and wonderful sea beds.
Greece offers sea sports lovers a great deal since it is endowed with awesome natural attractions in the Aegean and Ionian seas. In addition, our country boasts fully equipped suppliers with high-quality services on the islands and around the mainland. The 3,000 island Greek archipelago is an ideal place to explore, an opportunity to discover unspoiled beaches and more than 20,000 km of coastline to admire.
Also, we are promoting City tourism – City Break according to the international term – is an emerging trend, mainly amongst experienced travellers. It is directed at those people who do not simply wish for a 'superficial' stereotyped relationship with popular urban destinations, but who seek deeper knowledge of culture, the actual lifestyle, pace and true character of a city. Greek cities combine all the elements needed to attract the demanding visitor. Each Greek city has its own special colour and its entirely own urban character. Even cities with only a short distance between them have completely different features and qualities.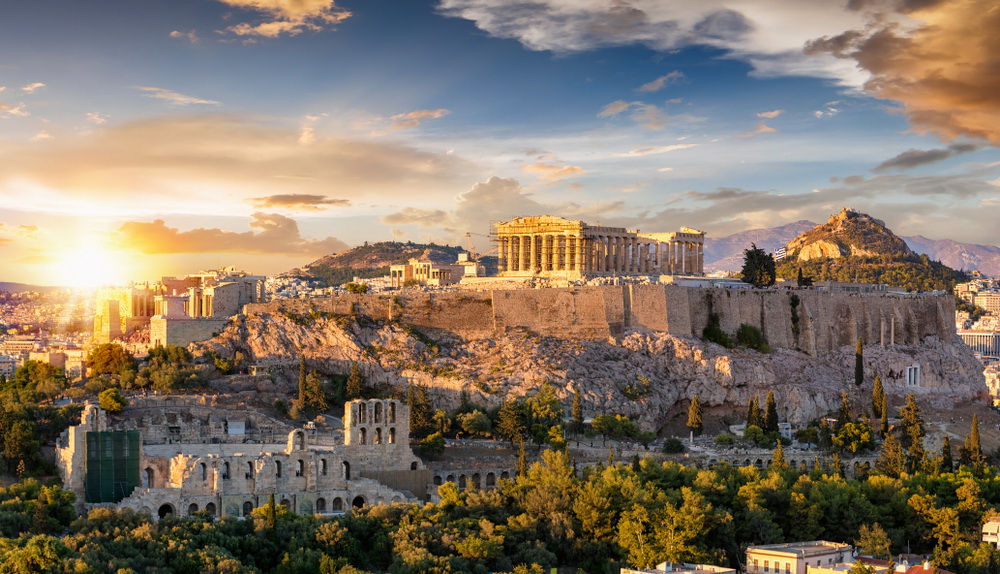 The age-old history of each Greek city together with local traditions has created a richly-hued urban culture. Each city's monuments, suburban landscapes, the events it hosts throughout the year, their totally distinctive customs provide an enchanting, multicoloured 'canvas' that waits for each traveller to add his own colours. Greek cities combine both morphologically as well as culturally, various features that make them very alluring.
Most coastal cities are more often than not situated only a stone's throw from mountain destinations. Athens, Thessaloniki, Kavala, Alexandroupolis, Volos, Kalamata, Patras, Nafpaktos and many other cities are singular in that they combine proximity both to the sea as well as to the mountains. The visitor can enjoy countless experiences, become familiar with places of incomparable beauty and delight in totally different aspects of nature, in the minimum amount of time and by travelling only short distances.
TD: The recent EU report talks of over-tourism as a major threat. As Greece is one of the most visited destinations in the EU, how do you plan to combat it?
(HT): If you look at international KPIs, you will realize that in fact places like Santorini, which often sited in this context, is not currently suffering from over-tourism, but has an issue in terms of the flow of visitors, as there are 'pinch points' and times where there are lots of visitors, and other times when there aren't. A global brand like Santorini has to lead the ways in terms of green or more accurately "blue" sustainability initiatives.
Greece will employ active management policies in conjunction with local and regional authorities on tourist flows on islands and destinations where there is undue pressure and stress on local infrastructure in order to deliver much better and richer visitor experiences. The ministry is in discussions with the Global Sustainable Tourism Council (GSTC) on planning specific targets for sustainability developments and a renewed commitment to widening the tourism season as actively managing the flow of tourists and developing adequate infrastructure is a key priority for us.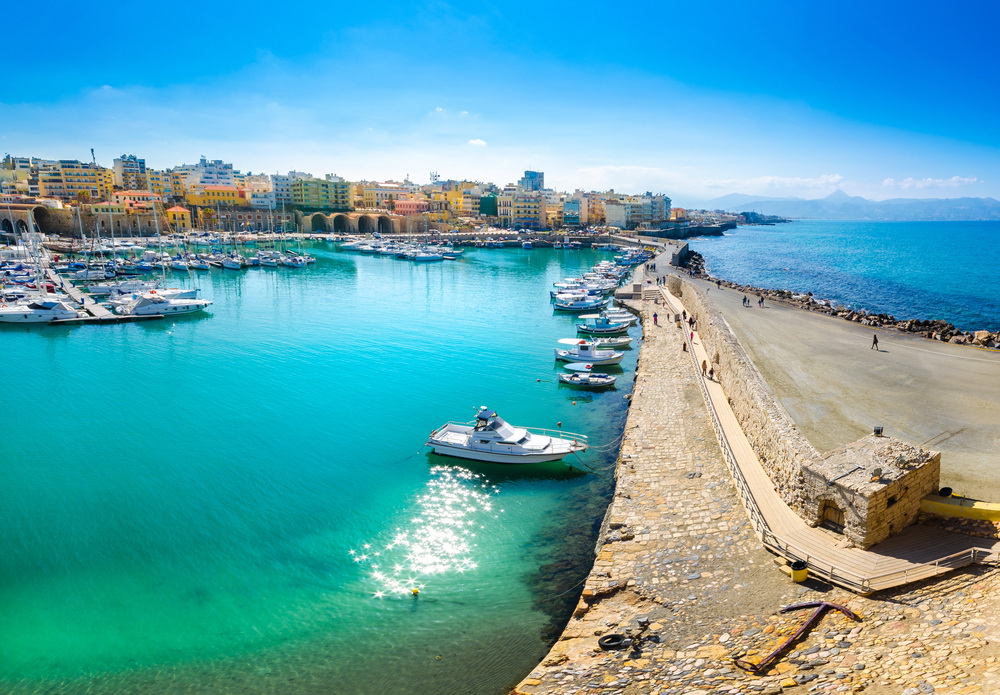 TD: What are the initiatives that Greece tourism will take going forward?
(HT): Our vision is that Greece provides all visitors with a full range of holiday experiences. The main areas of focus within the Greek tourism 10-year plan are: Quality, Sustainability and Authenticity.
Quality – because to us tourism means hospitality, with an emphasis on the guest experience.
Sustainability – because tourism today requires an environmental conscience alongside a balance of supply, demand and infrastructure.
Authenticity – since tourism to us means the holistic visitor experience, we would like to integrate accommodation requirements with interest in local food, original culture, local traditions and history as well as highlighting activities in the natural environment and buying traditional and local products.
This can be done by enriching Greek tourist products and engaging with current travel trends such as city breaks medical, wellness, sports, educational, religious, gastronomic and MICE tourism.
As far as destination management is concerned, our goal includes enriching the mix with more sustainable destinations on the map, making Greece one of the top global sustainable destinations as well.
This can be done by enriching Greek tourist products and engaging with current travel trends such as city breaks medical, wellness, sports, educational, religious, gastronomic and MICE tourism.
As far as destination management is concerned, our goal includes enriching the mix with more sustainable destinations on the map, making Greece one of the top global sustainable destinations as well."
TD: What are the lesser-known areas that you are promoting this year?
(HT): Key cities outside of Athens such as Thessaloniki, Volos, Patras and Heraklion; mainland destinations such as Epirus with the Pindos mountains and The Peloponnese and lesser-known islands such as Tinos and Serifos in the Cyclades; Chios in the North Aegean and Skyros in the Sporades.