Intrepid Travel releases fifth annual integrated report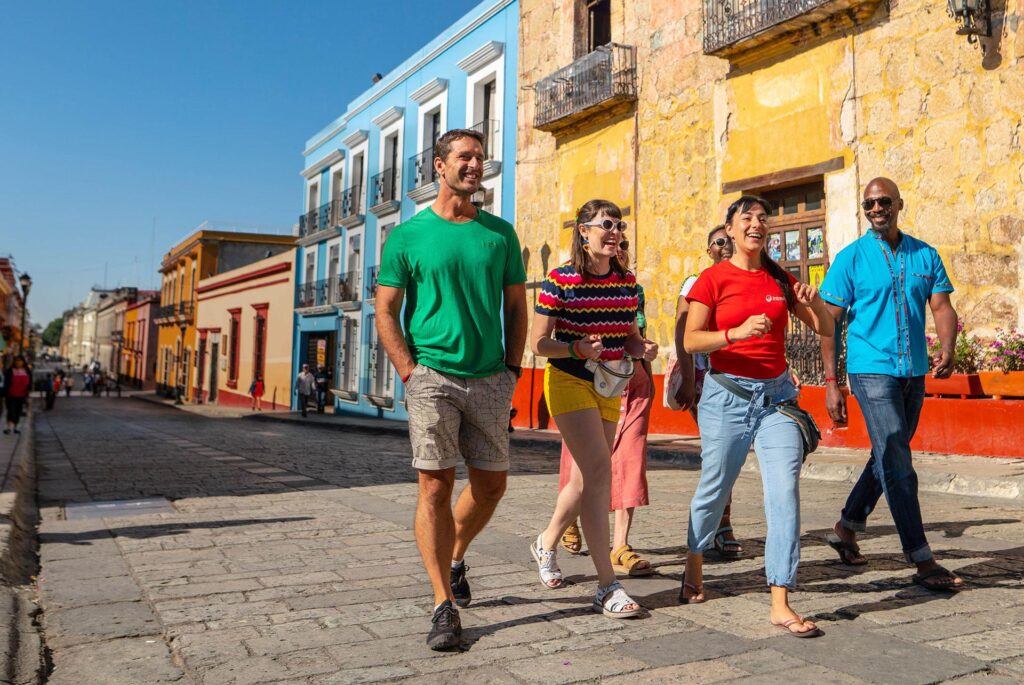 The world's largest travel B Corp has released its 2021 Integrated Annual Report, which shows how the company has rebuilt, refocused and reinvested for the rebound of travel. 
As a certified B Corp, Intrepid holds the highest standards of transparency. The company is privately owned by its co-founders and staff and is not required to report publicly. Despite this, Intrepid has released an integrated annual report since 2017.
Its 2021 report highlights how, despite ongoing challenges, the company successfully restarted its global operations after the shutdowns of 2020 and continued to raise funds for communities in need around the world.
According to the UNWTO, in 2021, global tourism arrivals were down 72 per cent on pre-pandemic levels. This follows 2020, the worst year on record for tourism when international arrivals decreased by 73 per cent.
Despite this challenging global operating environment, in 2021 Intrepid invested in retaining as many staff as possible, returning office staff in its three key sales regions to their full-time hours, brought back a number of staff benefits, invested in leader training to support tour guides for the new operating environment and ran trips in 40 countries.
The company was also recertified as a B Corp, which involved a rigorous external audit that evaluates every facet of a company's social, environmental and governance aspects.
"In 2021, it was great to get back to doing what we do best: designing and operating life-changing trips in every corner of the globe," said James Thornton, Intrepid Travel CEO. "Our team put in an amazing amount of work to ensure trips were safe for everyone, including the communities we visit. I can't thank them enough for everything they've done – from championing vaccine equity to helping us recertify as the world's largest travel B Corp."
"We take a long-term view. I know that what we achieved and how we positioned the business for future growth sets us apart," added Thornton.
The 2021 report revealed other notable accomplishments made by Intrepid during the year, including:
reopening operations in 40 countries
acquiring New Zealand's Haka Tours and ANZ Nature Tours and US eco-conscious walking company Wildland Trekking to support domestic and active travel growth
establishing two new Destination Management Companies in Australia and the United States
achieving the highest ever customer Net Promoter Score of 75
receiving the highest ever staff engagement score of 82 per cent (compared to 77 per cent in 2019 and 2020)
raising $501,447 AUD by The Intrepid Foundation
providing access to COVID-19 vaccines for 28,233 people due to funds raised by The Intrepid Foundation for UNICEF Australia's Give the World a Shot fundraiser
The report also outlines Intrepid's progress on key environmental and social measures. Intrepid is the only global tour operator with a verified carbon emissions reduction target by the Science Based Targets initiative. This means Intrepid is decarbonising its business at the pace and scale that science says is necessary to limit global warming to 1.5C.
The report details how the company put this into action in 2021. This includes four of its offices now running on 100 per cent renewable energy, removal of short-haul flights from five of its most popular itineraries, and the development of 40+ low carbon trips, with a particular focus on walking, trekking and cycling.
In 2021 and 2022, Intrepid has been recognised as one of the World's Most Innovative Companies by Fast Company for its environmental impact via its decarbonisation efforts, and its social responsibility for championing global vaccine equity.
To download Intrepid's 2021 Integrated Annual Report, visit: https://www.intrepidtravel.com/integrated-annual-report-2021.