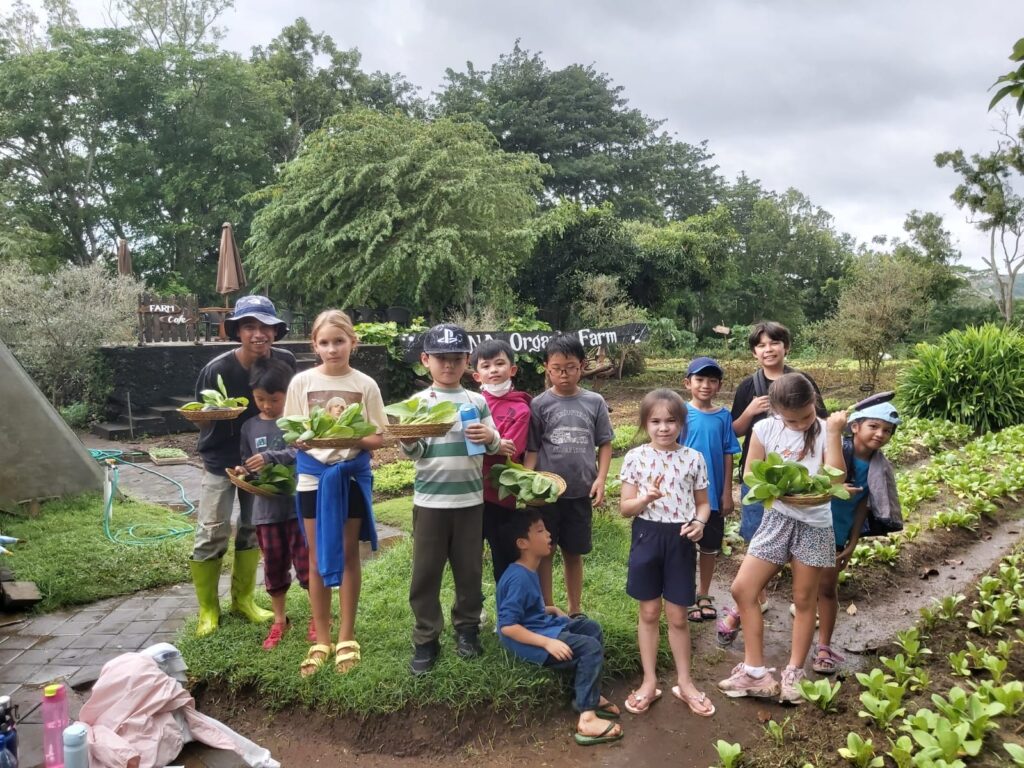 Recognizing the need for engaging and immersive children's programs, AYANA Estate has partnered with internationally renowned education experts for its new nature-inspired day camps. Answering parents' hopes for a relaxing and restorative family vacation along with the need for innovation in childrens' holiday activities, AYANA Estate in Jimbaran is introducing Southeast Asia's first "destination camp" for children within a resort. In collaboration with two global leaders in holistic childhood education, Guidepost Montessori and Green Camp Bali, Bali's largest integrated resort has developed a selection of programs that will transform family vacations into an extraordinary learning experience for kids and a genuinely restful holiday for parents.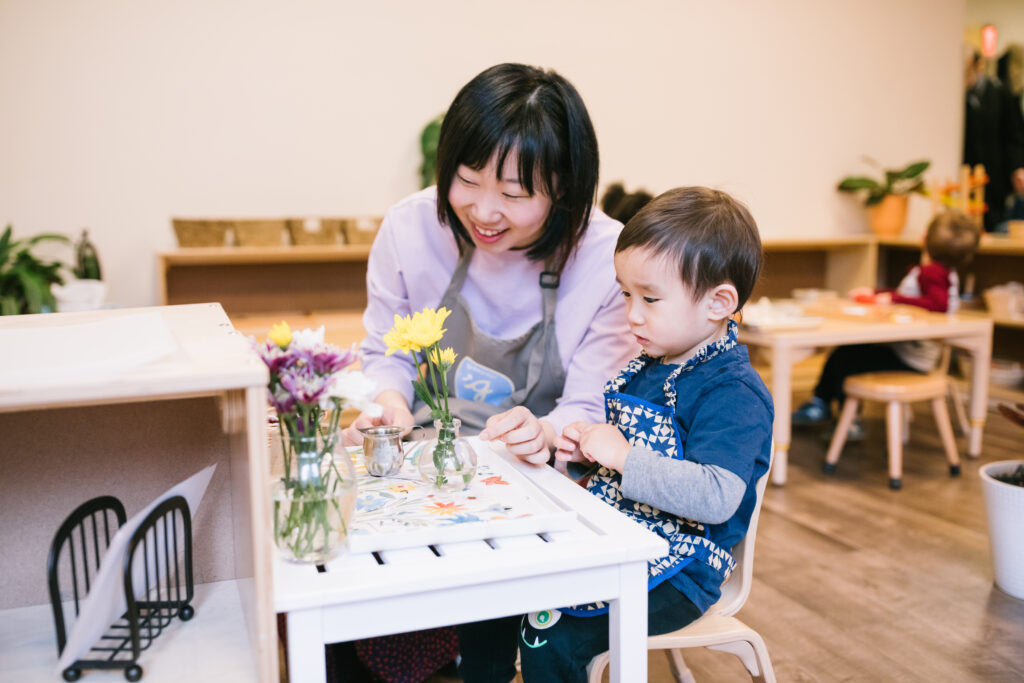 Home to four award-winning resorts set among lush jungle and abundant gardens on a 1.3 kilometer stretch of coastline, the 90-hectare AYANA Estate is the ultimate location for a nature-inspired destination camp. Not only does the estate's expansive terrain allow biodiversity to thrive across its numerous environments, it also offers parents convenience and added safety for their children as they will remain within the grounds of the estate.
Commencing on July 4, 2023, Island Camps at AYANA Estate features two distinct programs: Guidepost at AYANA, a series of week-long authentic Montessori curricula for children aged two to six; and Green Camp AYANA, daily activities designed to foster a love for nature among children aged seven to twelve.
With a mission to guide, empower, and nurture independence in children during their early years, Guidepost Montessori is a global network of schools that is helping kids develop an enduring love of learning and the academic, social and emotional skills needed to succeed as adults. Led by seasoned Guidepost educators and specially-trained AYANA staff, Guidepost at AYANA offers holiday programming for short-term guests' children aged two to six, and an extended program for families staying long-term on the island.
Children enrolled in Guidepost at AYANA will experience a diverse array of activities designed to stimulate their minds, safely challenge their bodies, and delight their souls — all while engaging with AYANA Estate's pristine landscape and serene white sand beach, along with Bali's vibrant traditional culture. The program's four unique week-long themes will nurture children's connection to nature; instill them with awe for the underwater world; foster understanding and appreciation of fresh food; and ignite their cultural curiosity.
After a successful collaboration in December 2022, AYANA has again partnered with Green Camp Bali to deliver its high-demand program Green Camp AYANA. A series of daily activities for children aged seven to 12 who are eager to embark on a tropical adventure, the invigorating activities can be combined for a multi-day experience. Green Camp Bali is an initiative of Green School Bali; which last year was named a top three finalist in the World's Best School Prize for Environmental Action.
Designed by experienced facilitators, Green Camp AYANA's immersive range of activities will develop children's knowledge and awareness of sustainability and encourage their creativity while fostering respect for the natural world and different cultures. Kids can explore insect and marine life as junior scientists; become aspiring bamboo architects; experiment as artists using natural materials; sharpen their survival skills on a jungle trek; forage for food at AYANA Estate's organic farm; and learn to cook nutritious Indonesian cuisine.
"The Island Camps at AYANA Estate concept was formulated by people with lived experience of the hopes that parents usually have for a relaxing and restorative family holiday," says Giordano Faggioli, General Manager of AYANA Estate. "As the first destination camp within a resort, Island Camps at AYANA is our innovative response to addressing the need for a calm and peaceful vacation for parents and a rewarding experience for their children. Guidepost at AYANA and Green Camp AYANA enable the entire family to enjoy the holiday they've been hoping for," adds Faggioli.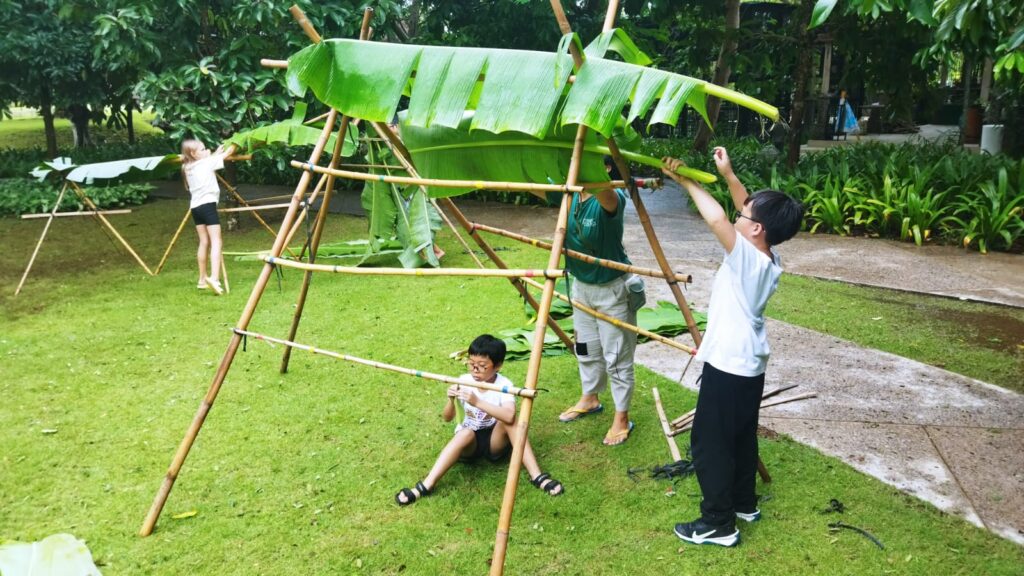 Through its Island Camps programming, AYANA Estate is also recognizing that parents with young children have traditionally been excluded from one of the world's biggest recent travel trends: the workation. "By enrolling their children in Guidepost at AYANA or Green Camp AYANA, parents hoping to work during their stay at AYANA Estate can access optimal conditions for a productive and inspiring Bali workation," concludes Faggioli. For remote working parents, the estate features the pool-side Cabana Work Suite adjacent to the Kids' Club at RIMBA by AYANA, as well as an open-air workspace at UNIQUE Rooftop Bar with panoramic views of the Indian Ocean.
For a limited time, guests who enroll their child or children in Guidepost at AYANA can enjoy a discount of up to 30% on a minimum five-night stay and up to USD100 in resort credit. The package also includes a one-hour Thalassotherapy pool experience for two people per room; a 50-minute Body Massage for two people per room; return airport transfers; a 10% discount on selected spa treatments; and a 10% discount on food and beverages including at Rock Bar, BALI.
Meanwhile, guests who enroll their child or children in Green Camp AYANA can enter the code GREENCAMP upon booking accommodation at AYANA Estate to receive a discount of up to 28% on a minimum two-night stay. The package also includes a one-hour Thalassotherapy pool experience for two people; 10% discount on food and selected beverages; and 10% discount on selected spa treatments. This offer can't be combined with any other promotion or discount.