Its official! Brisbane Airport's new runway is now open for business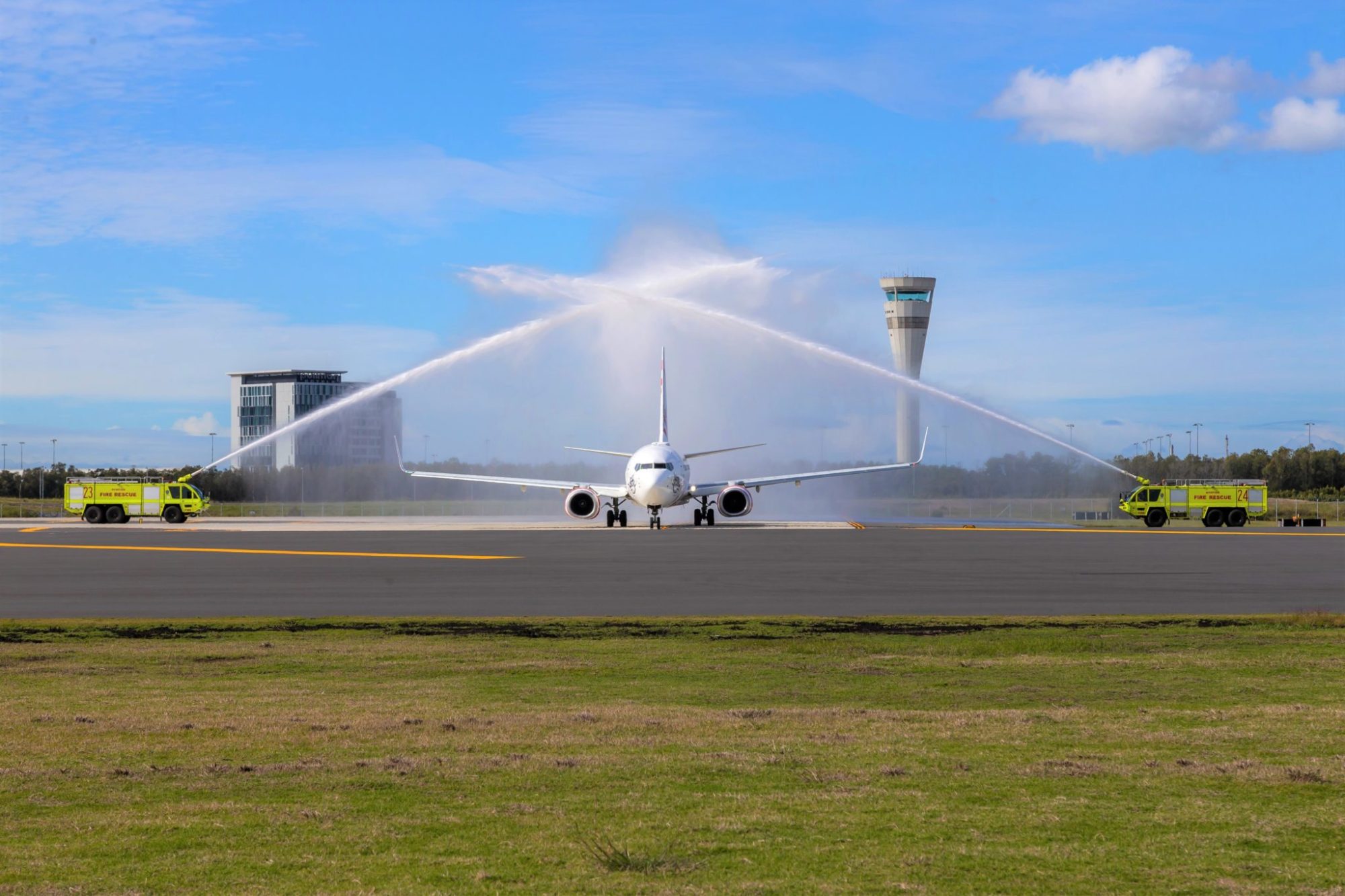 Brisbane Airport's (BNE) new runway opened with a celebration of Queensland's rich aviation history. Virgin Australia, BNE's home carrier, had the honour of the first historic departure, flying to Cairns in celebration of its deep connection with the regions and Queensland's tourism industry.
In a first for an Australian capital city airport, the air space above BNE was briefly closed to allow the aerobatics display by 'Fighter Pilot Adventure Flights', a Brisbane-based private aircraft collection and flight experience company specialising in warbird operations. Flying at speeds of up to 500 kilometres per hour at an altitude of 100 metres the aerobatics display included a breath-taking series of linked manoeuvres, V-formation flying, and a tail chase.
Harking back to Brisbane Airport's historical past, the great nephew of pioneer Australian aviator Bert Hinkler, Mitch Palm, joined the celebrations. A copy of The Sunday Mail was the last item added to a special time capsule, along with items donated by schools, elected officials, and members of the public. The sealed time capsule will be stored on display at BNE's Kingsford-Smith Memorial until it is opened in 2070.
Brisbane Airport Corporation (BAC) chief executive Gert-Jan de Graaff said: "It is with great pride we are commissioning Brisbane's runway, announcing it open for business. This is more than just a formality and a slab of very expensive asphalt. When I look at that 3.3 kilometre stretch of runway, I see hope. I see hope because I believe, absolutely, that travel is at the heart of modern society and the human need to explore means that ultimately nothing will keep us grounded forever."