IWTA speaks with Chooleng Goh – General Manager Athenee Hotel Bangkok
Contributors are not employed, compensated or governed by TD, opinions and statements are from the contributor directly

Meet Chooleng Goh – General Manager Athenee Hotel Bangkok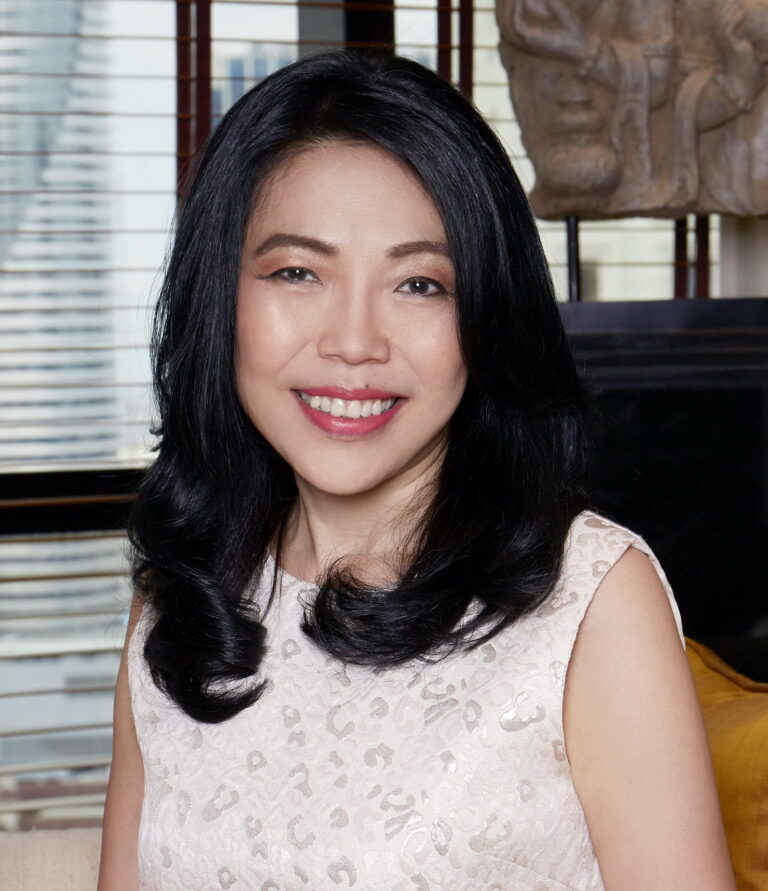 Chooleng is a Singaporean living in Thailand, working with Marriot for over 20 years and as general manager for more than 10 years. She is also mother of 2 daughters.
Background
Chooleng studied hospitality but struggled to find a job, as experience was a prerequisite for even getting an interview.  For the first year she worked in the business world, learning about building relationships and preparing business proposals before looking again for work in hotels.  Still a challenge to get into, her strategy was to call general managers directly, getting through the secretarial gatekeepers by telling them the call was personal! Persistence paid off and she finally interviewed for, and was hired as a catering coordinator.
Chooleng took every opportunity to learn, taking on new roles, and challenges, and working her way up the career ladder through operations and finally to general manager.
Giving Back
Once established as general manager, Chooleng took on new responsibilities to 'give back' and support the hospitality industry and community in the areas of marketing, education and sustainability with local tourism associations.  One of the challenges facing hospitality is encouraging graduates into the industry, even when they have studied tourism.  Chooleng has been active in giving career talks to university students and helping make the curriculum more relevant to today's requirements.
Passion for Sustainability
One sustainability focus within the hotel is on reducing waste.  This has taken the shape of driving events to be more sustainable – with projects including recycling all the flowers from wedding events into potpourri, made inhouse and used as gifts for guests, and in the turndown service.
Another area is in the support of organic rice farmers by buying directly from them, but at market price rather than the wholesale price offered to suppliers.  With 2 tonnes per month consumed in the hotel, for events, restaurants and in the staff canteen, this has helped create a more sustainable business model for the farmers, and at the same time provides the hotel with quality organic rice at a good price.
Empowering Women
Chooleng was able to raise 2 daughters whilst maintaining a career, and now offers that same opportunity to female team members of all levels, including flexible schedules and laptops to work from home when needed.  With the belief that "Being a mother does not mean your career ends" Chooleng continues to support the freedom of choice, and the ability to have a family AND a career for those under her management.
Challenges
Ten years ago, there was still the expectation of guests and colleagues that the general manager of an international chain hotel was middle aged, male, and European.  So this often resulted in surprise when met by Chooleng!  However, far from being insulted or offended, Chooleng made light of the surprise, and comments when she introduced herself and has kept many of these early contacts as friends and loyal guests.
Advice to upcoming generation
Don't be shy about asking for what you need or want.  Put yourself forward, come up with solutions, and ask for the promotion. Be willing to work hard & learn, and don't take rejection personally.
Inspiration
Her mother, who gave her space to make her own decisions whilst also encouraging her along the right path.
Future Plans
Chooleng would like to do more around sustainability and education within the industry, and is not shy about driving her fellow general managers to do more either.
Listen to this Interview on your favourite RSS Platform

If you know of any female leaders or up and coming superstars in the Travel and Hospitality industry you would like to nominate, please visit our page and complete a nomination form!