IWTA speaks with Mari Tomoda – Captain, Moxy Osaka Shin Umeda
Contributors are not employed, compensated or governed by TD, opinions and statements are from the contributor directly

We are delighted to introduce you to Mari Tomoda –  Captain, Moxy Osaka Shin Umeda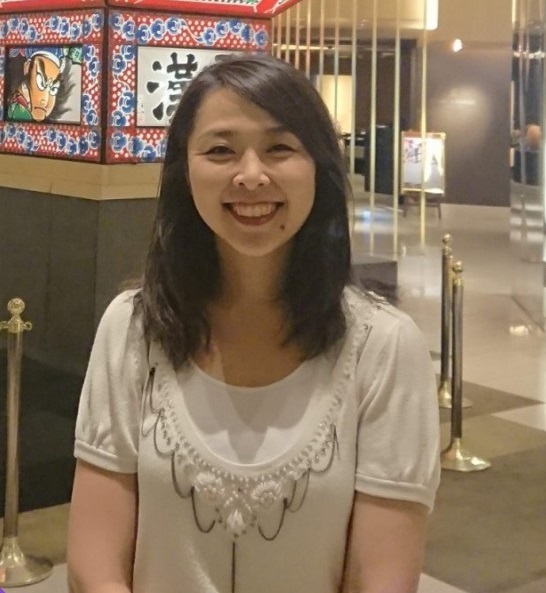 Mari is the first female Captain (hotel manager) for Marriott in Japan with aspirations to become general manager
Mari Tomoda moved from Japan to Thailand as a young adult with her parents, with the intention of improving her English, and embarked upon a journey that led to her becoming the first female Captain for Marriott in Japan.
Today, Mari is Captain (hotel manager) of the 288-room Moxy Osaka Shin Umeda, reporting to the Cluster General Manager, with ambitions to become a GM herself one day.
Where it all started
Mari initially joined a 5-star hotel in Bangkok as Japanese Guest Relations, working her way up to sales manager with responsibility for Japanese corporate sales.  Mentored and guided by her managers, Mari took the opportunity to not only improve her English but to learn as much about hospitality as she could.
Career Progression
After 15 years in Bangkok, working with several different hotels, Mari was supported in her move back to Japan by Marriot, and after 2 years as Director of Sales Pre-Opening at Moxy Osaka Shin Umeda, she was appointed Captain – the Marriott designation for hotel manager, reporting to the cluster general manager.
Overcoming Challenges
Her move back to Japan was a reverse-culture-shock experience, as Mari had grown accustomed to the Thai approach to life and business.  A young woman whose international experience was not particularly valued by her male counterparts in Japan, Mari found herself having to prove her worth to the predominantly male team again and again.  Japanese guests also expressed surprise at finding a young woman in such a senior role, but Mari explains that the younger generation is generally quite supportive and encouraging, as is Marriott management.
Inspiring Role Models
Mentors, and her inspiration, have come from both senior Japanese as well as expatriate managers. Mari considers herself fortunate to have been mentored and guided by male and female colleagues, and has taken every opportunity to learn from all of them.
Future Goals
Looking to grow her career, build experience & learn more, Mari intends to improve on her hotel operational and food & beverage knowledge, with an eye on a future general manager role either within Japan or internationally.  Moving to the Middle East appeals to her desire to experience different cultures and working environments, once she has gained the necessary experience within her current role.
Best Career Advice
Mari is grateful to one of her former mentors who encouraged her to work smarter, not longer, and to ensure that family is also taken care of – to balance life and work.  This brought her the realisation that working hard is not dependent purely on long hours, but is more about managing time and achieving the desired results.
Advice to Young Generation
Learn to balance life and work – to all youngsters, but particularly girls.  Mari's wish is that Japanese girls would not give up their careers so quickly when they marry, but instead understand that they can balance work and life.  Her advice is to build resilience, and always look for the positive lessons in whatever happens.
Listen to this Interview on your favourite RSS Platform

If you know of any female leaders or up and coming superstars in the Travel and Hospitality industry you would like to nominate, please visit our page and complete a nomination form!