IWTA speaks with Phuong Doan, Education Manager at DISCOVA Asia
Contributors are not employed, compensated or governed by TD, opinions and statements are from the contributor directly

We are delighted to introduce you to Phuong Doan, Education Manager at DISCOVA Asia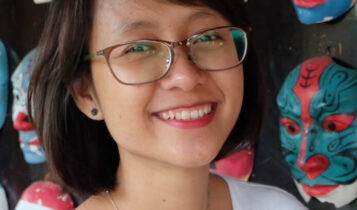 Phuong leads Educational Travel for Discova in 12 countries so far (Vietnam, Laos, Cambodia, Thailand, Indonesia, Myanmar, Singapore, Malaysia, Hong Kong, China, Japan, Costa Rica)
She has worked with Discova for more than 14 years, developing programmes to welcome international educational groups, working with local villages and communities to teach villagers how to welcome international students, host them in homestay accommodation and work alongside them on community projects.  These projects benefit not only local communities but serve to educate international students in ways they would never experience back home.  Changing minds, and changing lives.
Phuong began her career as a receptionist in a hotel, having had to convince her parents that 'tourism' was a good career path.  She practised her English daily to become proficient and soon went to work for the government tourism office.  From there she joined Buffalo Tours (Discova) and worked in reservations and then group tours before becoming one of the founders of the Education Travel Department.
Adapting to Circumstances
Phuong, even as a city girl, was not deterred by the hardship conditions in the villages during her scouting trips, seeking out new opportunities and projects to bring into the Education Tours community development projects.
During the two years of Covid border closures, Discova and the team pivoted to offering online educational experiences, with great success.  This involved learning new skills and working with new equipment, which she took on as a challenge and learning experience.
Challenges
Her work over the past 11 years has entailed visiting remote communities around Asia, identifying potential partners for educational tours and projects that would bring value to these communities.  She has had to learn about construction, as well as teaching villagers how to interact with their foreign visitors, and pass on their own knowledge.  She has also worked hard to gain the respect of village elders, gaining their confidence and support.
Phuong now faces a new challenge, that of raising a young family whilst continuing her work with community project development.  She also has aspirations of starting a new project to support young mothers – details yet to be decided.
Role Models & Inspiration
Phuong pays tribute to her early mentors, for their patience and for taking the time to help her learn the skills necessary for the roles she took on, and draws huge inspiration from the women in the remote villages that the Discova team works with – women who despite the hardships of life always have a smile on their face, and a warm welcome for the foreign students who come to learn and support them.  Women who, even when there is no common language, take the time to understand and to be understood.
Advice for the next generation
Learn, but approach life with a positive attitude.  Take the opportunities offered, and do your best, whatever you take on.
Listen to this Interview on your favourite RSS Platform

If you know of any female leaders or up and coming superstars in the Travel and Hospitality industry you would like to nominate, please visit our page and complete a nomination form!