IWTA speak with Shoba Mohan – Rare India
Contributors are not employed, compensated or governed by TD, opinions and statements are from the contributor directly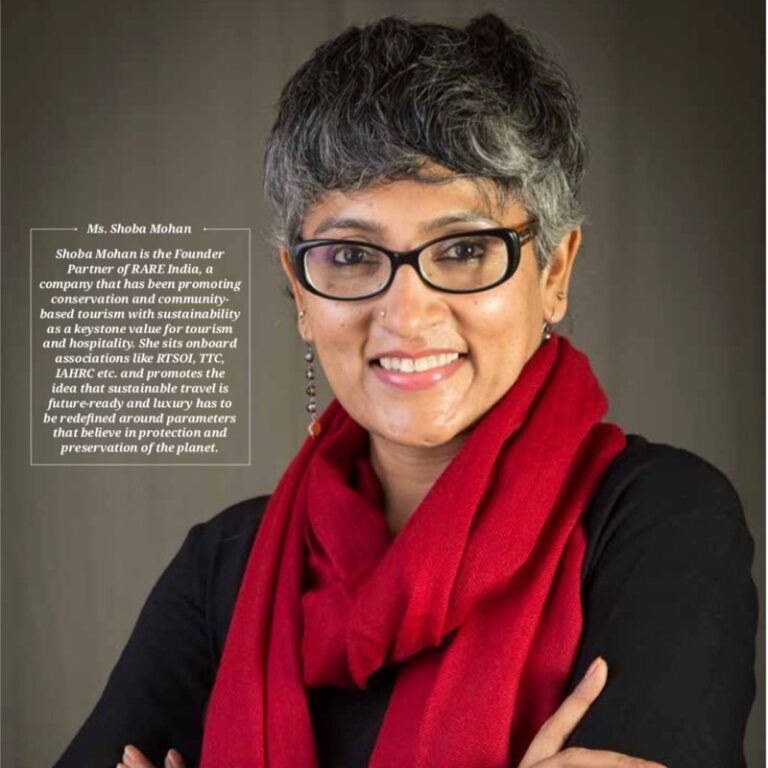 Meet Shoba Mohan – Rare India
Shoba fell into the world of tourism almost by accident.  She was a science major, who didn't want to be a doctor or a teacher, and who then studied journalism as a post-graduate.  Uninspired by the work she was able to find, Shoba was invited by a travel company to write itineraries for them, and so her travel career began!  She describes herself as an 'accidental businesswoman' who is much better running her own company as she 'cannot work for anyone else'. 
Early Beginnings
Or not so early, really.  Shoba was in her early 30's before she and a neighbour decided to set up a travel company, having previously worked at various uninspiring jobs and not particularly found anything that excited her.  A great example of how it is never too late to start new adventures – and there is no set route into the travel business.
Shoba travelled extensively on the rail network throughout India in her early life, which gave her a taste for both the country, and exploration.
 The travel business selected boutique hotels, small properties, off the beaten track – to highlight and experience new places, promoting new places to travellers – creative, younger people.  Shoba had no interest in large hotels – her desire was to know the owner of the boutique property, understand what makes it different, and explore new places that most people didn't know.
Challenges
Business on a shoestring!  There was no investment other than a computer and working from home.  The concept of failure never occurred to her – success was not measured by how much she earned, but by the opportunity to meet new people and see new places, enjoy new experiences.
Shoba does not believe she would have changed anything if she had the time over again – everything was a learning experience & she is grateful for everything that has happened to bring her to where she is today.
Advice
Life is not a straight line.  Where you begin is not where you will end up; go with the flow and enjoy the ride. Respond to situations that present themselves in the best way you can.
Future Vision
As a sales and marketing company helping promote small hotels and unique destinations within India, focus since the pandemic has switched to the domestic market.  To start, hoteliers did not want Indian guests, but being open to it has actually saved many from bankruptcy – and now the domestic market is growing rapidly, and welcomed by all!  Hopefully the 2022/23 season will bring back international guests, but in the meantime, Indians are travelling domestically & even the local market has now embraced sustainability and the discussion as to what tourism should mean to a community as the world reopens.
Listen to this Interview on your favourite RSS Platform

If you know of any female leaders or up and coming superstars in the Travel and Hospitality industry you would like to nominate, please visit our page and complete a nomination form!