JA Manafaru Resort cleans up nearby island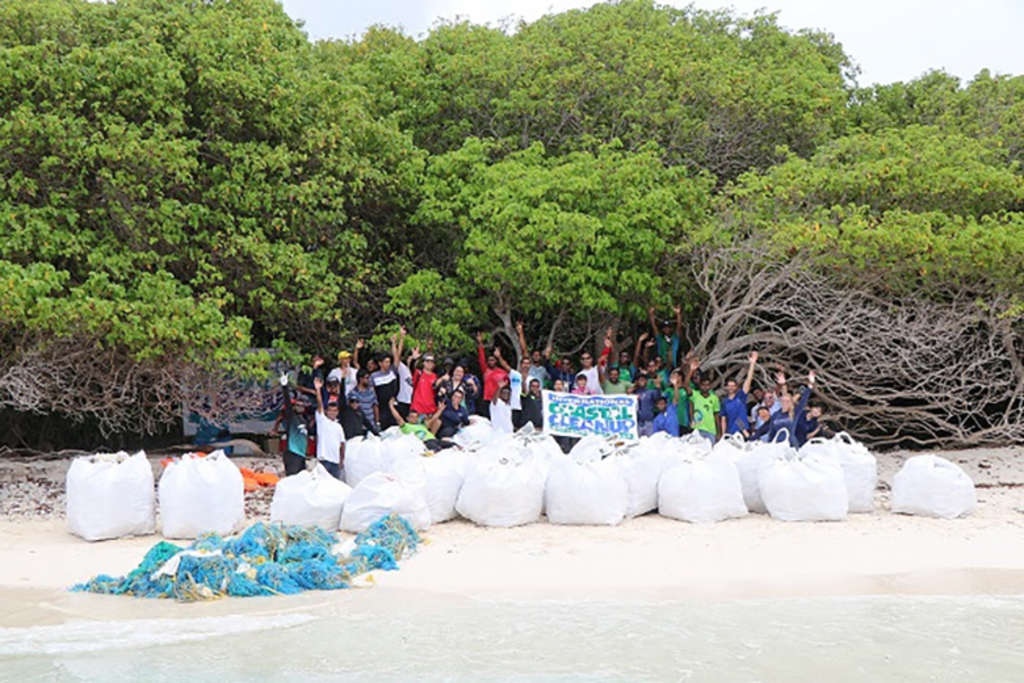 JA Manafaru Maldives recently collaborated with a local school and their ocean activity partner, Best Dives, to collect more than 23 jumbo bags of waste from a neighbouring island and marine protected area, Gallandhoo for recycling through Parley Maldives.
Parley Maldives is the Maldives branch of Parley for the Oceans, a global collaboration network with a new approach to environmentalism. The mission of Parley is to end today's major ocean threats through creativity, collaboration and eco-innovation.
Although the ocean and beach areas surrounding the resort are pristine examples awe-inspiring nature, other islands in the Maldives have issues with waste, particularly non- biodegradable materials like plastic.
Best Dives Maldives, a local diving, excursion and ocean activity company partnered with the JA Manafaru Resort and a local school – Hoarafushi School, to undertake a monumental task in cleaning up the western coastline of Marine Protected Area (MPA), Gallandhoo.
Together more than 50 staff members, guests, students and parents filled over 23 jumbo bags of waste in one hour. Marine biologists asserted that Gallandhoo Island looked strikingly different after the team efforts and considerable potential damage to marine life was averted. All the plastic waste collected will be sent to Parley.