A hotel GM's take on fashion, culture and hands-on leadership
Contributors are not employed, compensated or governed by TD, opinions and statements are from the contributor directly
JA Resorts & Hotels has appointed Australian national Tim Quarm as cluster general manager to oversee the full management of JA Oasis Beach Tower and JA Ocean View Hotel. Fit for the role, his highlight reel spans across Accor, Prince, Hyatt, Starwood, Hilton and ANA.
Known in the industry as an astute operator with an eye for detail, Quarm explains what's it like in Dubai, what hoteliers can learn from fashion, and managing two hotels at the same time.
TD: Your last stint was in Vietnam — how's Dubai so far? What do you like about it and how different is the culture?
TQ: The cultures are very different and the pace in Dubai is very fast comparatively speaking, but I enjoy a fast pace and the work hard, play hard ethos. I like that in Dubai there are so many levels of cuisines and tastes, you get the perfect blend of east meets west and can easily feel immersed in the melting pot of cultures.
"A love affair with food"
The dining experience for me here in Dubai blends the fragrances, myriad of tastes and the experiential atmosphere together. Just like in Asia, people in Dubai eat late into the night and embrace the whole experience, it's essentially a love affair with food.
They say you're not the typical corporate GM. How would you describe your leadership style?
My style is hands-on leadership. I like to connect directly with our guests.
I love to travel myself and I've always thought it doesn't matter whether you stay at a 3, 4- or 5-star property, you have an expectation to be met and want to experience the story. I believe in trying new things, so I want our guests to have new experiences too, that's how memories are built.
At the end of the day, hotels are hotels – just with a different sign on the roof, so I would like our guests to experience something unique and memorable, whether in our restaurants and bars or through our service style and culture.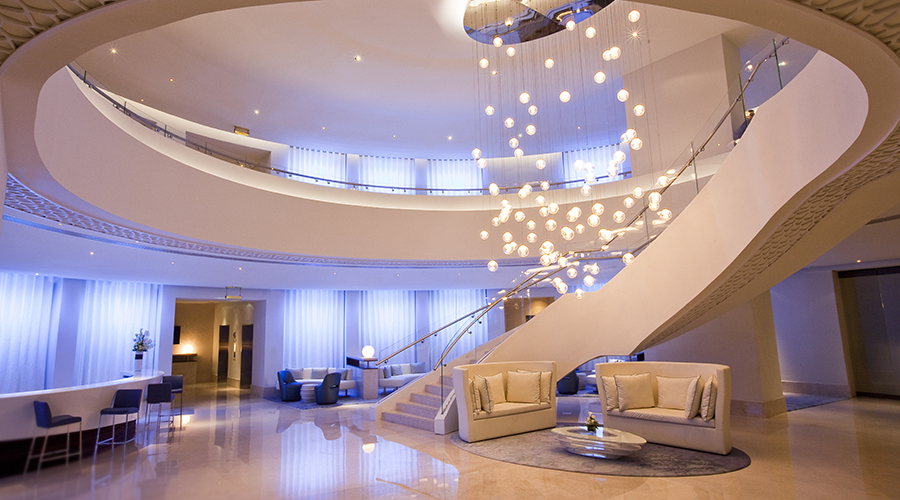 I also read that you have a passion for fashion. How does this help in your new role?
Attention to detail is very important, like clothes, jewellery or a luxury car — we have a product to sell and it needs to be attractive, sexy and memorable to make a statement.
"It needs to be attractive, sexy and memorable"
We have several new food and beverage concepts to announce shortly and they will be exceptional. We are working with some key players from the USA, Australia and even locally to bring the best of food and beverage to JA Ocean View Hotel and JA Oasis Beach Tower, it's a very exciting time. Watch this space!
How do you feel about managing two properties simultaneously?
It's very demanding but it's so much fun. We have so much versatility not only in the product (hotel rooms in JA Ocean View Hotel versus hotel apartments in JA Oasis Beach Tower) but even within our associates and their individual personalities, cultures and nationalities.
We see ourselves as one team and we share a passion and commitment to bring the best out of everything and everyone.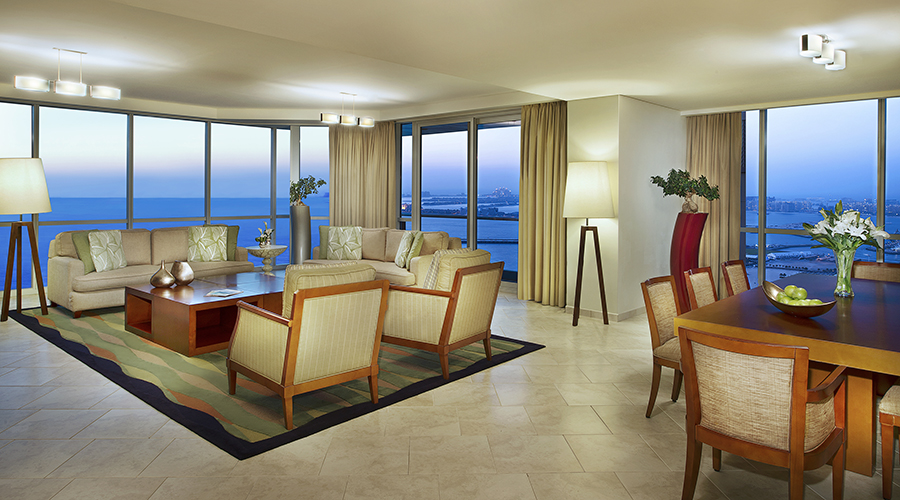 How's the transition so far from handling one property to two?
The transition is going well so far, we are not only building a reputation for an iconic brand — we are creating new adventures with restaurants and bars in our two hotels. There's no doubt it's an extremely busy time but to assist the process and drive change, we are recruiting dynamic hoteliers from the Dubai market and branded hotels around the world.
"There are many great stories to be told"
What are the challenges and how do you overcome them?
I don't see challenges, anything that doesn't initially go smoothly is a clear opportunity for improvement. We are here to give our best to our guests in everything we do and all I ask is for our associates to connect with our guests and take ownership. There are many great stories to be told globally of great service and I would like our guests and staff to own a story.
For information about careers in travel, visit the fastest-growing job platform TD Jobs.