YouTuber faked a broken ankle to scam airline for free flight upgrade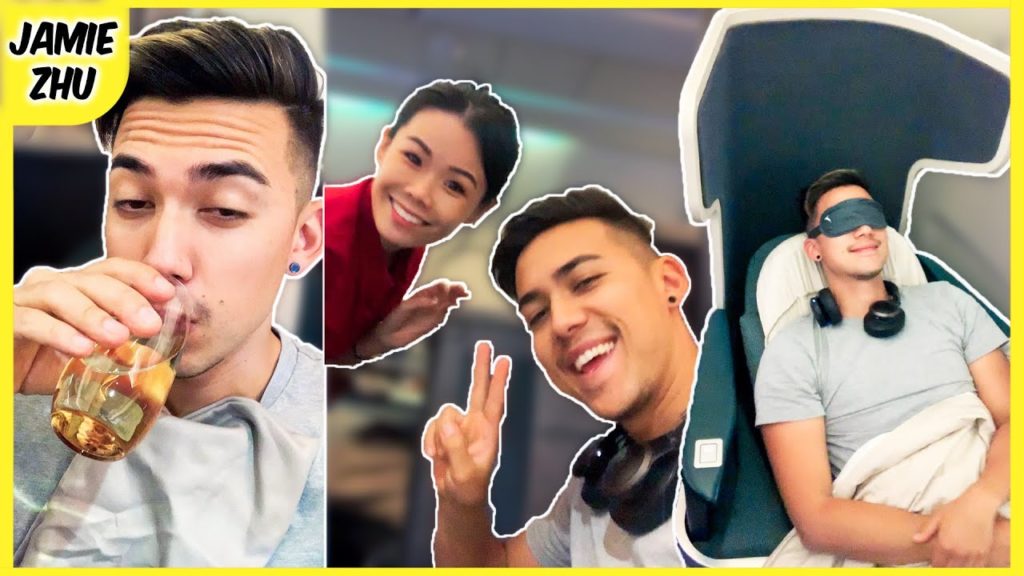 A YouTuber/influencer faked an injury to get upgraded to business class on a long-haul flight for free.
Australian vlogger Jamie Zhu, who has 1.1 million followers on Instagram, documented how he scammed Cathay Pacific to snag a business class for free.
The video opens with Zhu entering a drugstore in the airport after he checked-in in his flight in Sydney. He requested for a "moon boot" or a leg brace intended for patients recovering from broken ankles. Wearing the brace and faking a limp, he headed to the gates.
Zhu was set to fly on economy class. He flagged down a flight attendant requesting for an alternative seat because his boot could not fit in limited legroom.
Striving for great customer care, Cathay Pacific allowed Zhu to move to an empty seat in business class. "Oh my god, guys, it actually worked," he said after the move then he swiftly removed the boot and put his feet up.
He enjoyed lavish perks and services in the business class, including all the food and drink. As Zhu disembarked the plane — without the boot and walking normally — he said he had a relaxing flight.
Zhu gained flak from his antic. Some people think that the whole video is fake saying that the passenger beside him in the business class is his father. This led to suspicions that he originally has a business class ticket.
Zhu is not the first influencer to hack an airline. NYC native Justin Ross Lee has gone viral for his travel hacks. He spent some of his days on airport lounges even on the days when he is not flying to enjoy the services with a refundable first-class ticket. He gets seat upgrades by feigning a nut allergy by claiming there is a "nut residue on the seat".