"I design for the sensation": Luxe hotel designer Jean-Michel Gathy
TD speaks with Jean-Michel Gathy, principal designer at Denniston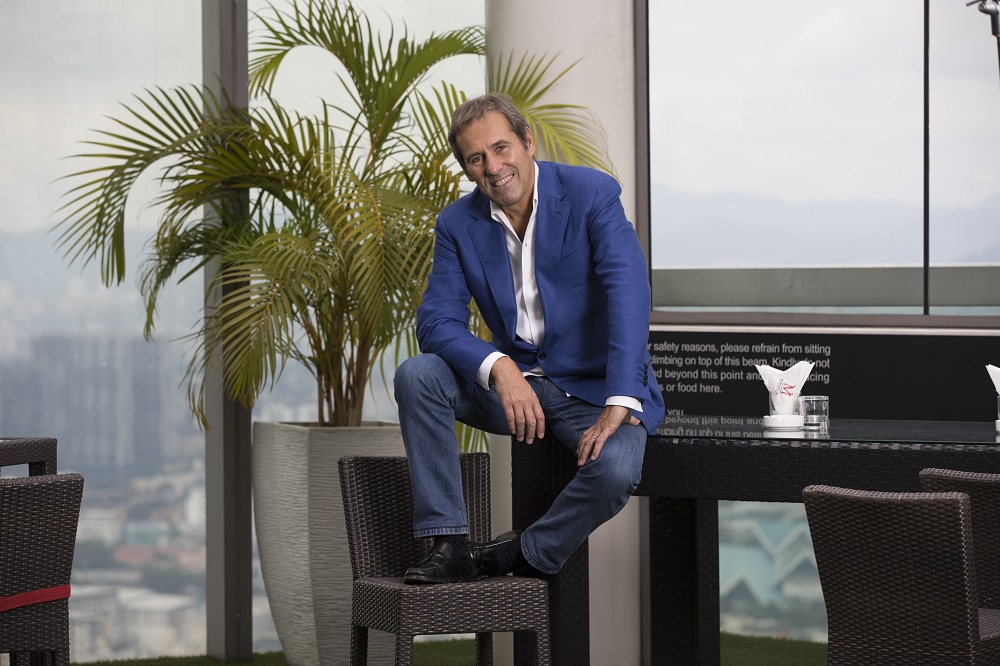 For more than three decades, architect Jean-Michel Gathy has been responsible for pioneering and redefining the design of the most coveted luxury hotels and resorts in the world. He's behind the some of the most internationally recognised design concepts including the hammock-style nets at the One&Only Reethi Rah in the Maldives; the luxury tented accommodation at Amanwana in Indonesia; the iconic infinity swimming pool located on the rooftop of Marina Bay Sands in Singapore; and the bathtubs in the rooms of The Setai in Miami.
In this exclusive interview, we go on a more intimate note as we talk about his early years, his most unforgettable projects, and why his style is one that is charismatic.
TD: Growing up as a child, what were the first signs of you falling in love with architecture and geography?
JMG: My fascination with design emerged at the formative, tender age of seven when I would spend the money my parents gave me on maps, studying every intricate detail of the atlas. On weekends I'd put a pillow under the door frame so my parents wouldn't see my light on. By the time I was nine years old, I knew 160 countries by heart.
"Those trips stuck with me and shaped me"
My parents eventually discovered my little secret and assigned me with planning the family holidays. It was a task I willingly accepted, poring over guide books and maps and learning about architecture and the castles or gardens we would visit. In a sense, the aesthetics and creativity of those trips stuck with me and shaped me.
Do you have a trademark that you impose on your hotel projects?
Perhaps the one for which I am most renowned is the overwater hammocks or 'basking nets', which I initiated in the Maldives at the One&Only Reethi Rah in 2000. Until then, you would find balustrades around the terraces of villas. I decided to alter that – if anyone was going to fall off the terrace, they could fall on to the nets. And I put scatter cushions on them.
Today, just about every hotel uses this idea. Another pioneering step was turning standalone tents for safari-style camps into a commodity. The accommodation at these hotels used to be basic but this started to change after I designed luxurious tents for the Amanwana in 1990. I am also known for my oversized, dramatic swimming pools such as the one on the roof of Marina Bay Sands in Singapore.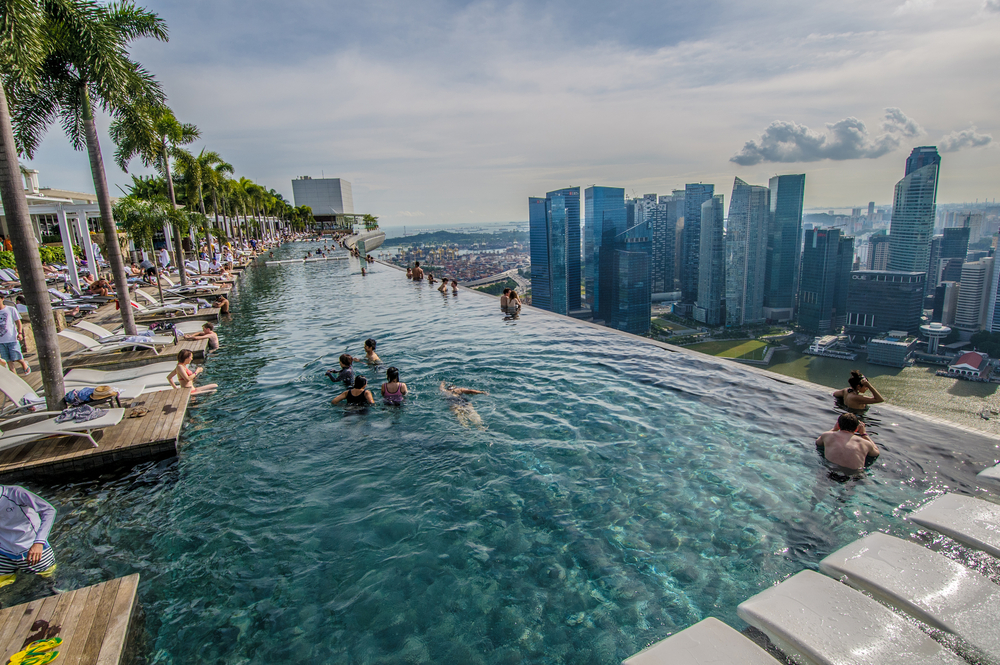 "I design for the sensation you get out of it"
What do you love most about what you do?
I'm someone who designs from the heart so my style is one that's charismatic. It's not an ego trip like the architects who design for themselves. I design elements which are a composition of dramatic effect; I create large and dramatic space, in opposition to intimate areas, so the space is always dynamic.
Secondly, I design for the sensation you get out of it. I want every space in the hotel to be comfortable and for my clients to come back and say, I like this space. Sometimes they don't know why they like it, but if they walk in and feel good, I know I've succeeded.