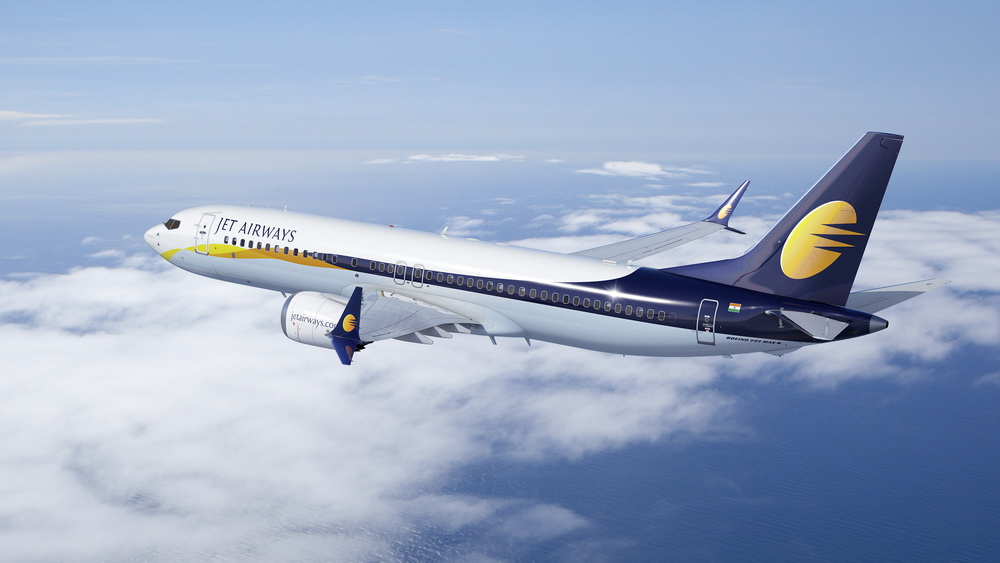 Indian airline Jet Airways has cancelled all international flights stranding thousands of passengers around the world as the carrier looks for investors to buy 75% of the company in order to continue its operations.
As Jet Airways failed to find alternative means of funding its operations, the airline has grounded more of its aircraft. Many have speculated that this is to prevent their aircraft, assets, and staff being stranded abroad if they go bankrupt in the next 48 hours.
Almost 80% of its 120 aircraft-fleet has been seized. The company struggles to find buyers that are willing to assume GBP 900 million of debt from multiple banks.
India's aviation minister Suresh Prabhu confirmed that the airline has sufficient funds to operate only 6-7 aircraft until 15 April.
Reports claim the Indian prime minister's office has called for an urgent meeting to discuss issues with Jet Airways and its lenders. Prime Minister Narendera Modi is wary of any job losses having a negative impact on the general elections currently taking place in the country. Jet Airways employs more than 15,000 people a year ago.
Jet Airways had its glory days, especially when the government allowed foreign airlines to buy up to 49% of Indian local carriers, Jet Airways sold off 26% of their firm to Etihad. It was at this point that Jet Airways had over 225 jets on order with Boeing 737 Max as well as 10 Dreamliners.
However, their success was short-lived. As passenger demand fell and Jet Airways' business was encroached by newcomers SpiceJet and IndiGo, they were forced to start lowering their prices; the price war saw tickets drop. They pushed through their cash reserves and took on more debt to stay competitive, which is the cause of their downfall.