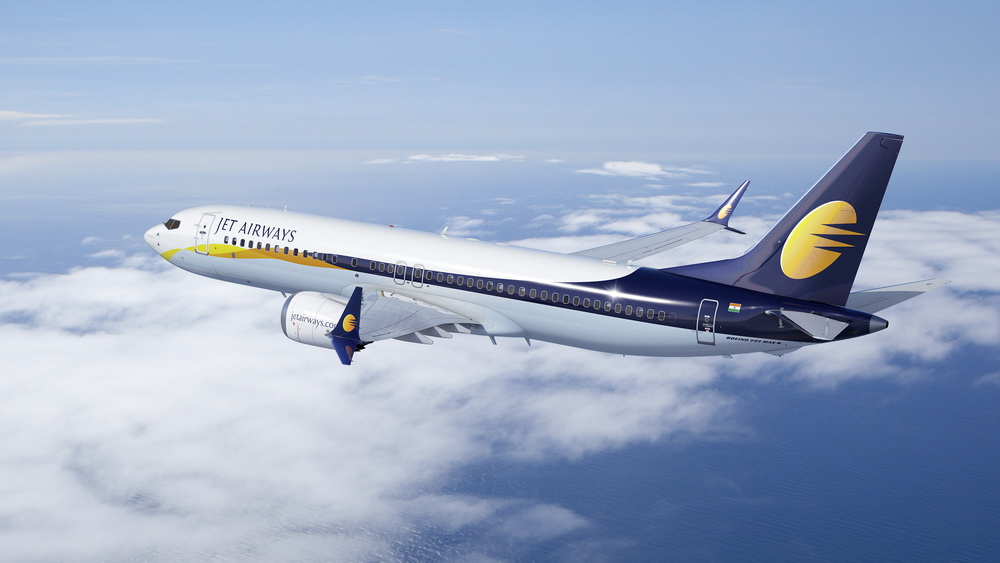 Popular Indian airlines, Jet Airways, has unveiled its fifth new Boeing 737 MAX this week, as part of a upgrade project, necessary to modernise the company's fleet and enhance passengers in-flight experience.
The new aircraft, one of 11 MAX models Jet to be introducing over the next few months, is kitted out with the new CFM LEAP-1B engine, to help ramp up fuel efficiency by 15% as well as cuts maintenance costs, courtesy of a greater reliability. The plane also produces nearly 40% less noise than much of Jet's current fleet.
Furthermore the 737 MAX features a customisable Sky Interior, with sculpted sidewalls, anti-glare LED lighting and redesigned overhead bins, which not only offer a larger and convenient storage space for passengers but also speeds-up boarding and departure.
Along with the 12 'Premiere' class seats, which come with built-in USB ports, laptop chargers, electronic device holders, Jet's 737 MAX has 162 economy seats, featuring a wider seat design as well as the same USB and phone chargers found in the rest of the plane. Jet has another 220 MAX aircraft slated for arrival over the next ten years.
"The 737 MAX is a critical part of our strategy"
Commenting on the airline's new arrival, Vinay Dube, chief executive officer of Jet Airways, said: "The 737 MAX is a critical part of our strategy owing to its exceptional performance and its growing numbers in our fleet reflect our enduring commitment to Indian aviation and our determination to offer our guests an unmatched travel experience, together with the operational reliability expected of us."
Jet Airways' 737 MAX fleet has already completed over 2,500 hours of flying with the airline and has been used on domestic and international services including Aurangabad, Bengaluru, Coimbatore, Kochi, Kolkata, Mangalore, Mumbai, Patna, Goa, as well as Dhaka, Colombo and Dubai.