Product Contracting Manager, Asia
G Adventures
•
Salary available upon request
Work location:
Bangkok, Thailand
| | |
| --- | --- |
| Industry : | Travel Agent or Tour Operator |
| Sector : | Travel Agent (Retail/Leisure) |
| Department : | Operations |
| Employment Type : | Full-Time |
| | |
| --- | --- |
| Work Sponsorship : | Available |
| Experience : | 5 to 10 Years |
| Vacancies : | 1 |
| Job Status : | Expired |
Job Description
Please apply directly at this link https://sforce.co/2OT3xAF

ROLE DESCRIPTION
Reporting to the Director Product, Asia, the Product Contracting Manager, Asia is responsible for executing the regional Product and Buying strategy, keeping a focus on costs and service quality. This includes developing a regional budget that meets the needs of this strategy and overseeing a regional Product Contracting team that conducts and supports the research and execution of the strategy set by the Director.  This role works closely with the General Manager, Director of Regional Operations and the local Operation Managers to generate the most optimal flow, budgets, vendor selection and product recommendations. As a member of the regions leadership team; must be able to effectively partner and maintain consistent communication with all stakeholders, internally and externally, to ensure the objectives of the region are achieved.
RESPONSIBILITIES
>    Execution of the regional product and buying strategy that meets the organizations cost objectives and service standards
>    Growing relationships with existing vendors and sourcing new vendors as required; and using relationships to encourage new ideas and innovative solutions to challenges
>    Negotiating vendor contracts while maximizing cost value and ensuring G Adventures is preferred
>    Working with stakeholder to optimize our purchasing and utilization in the region.
>    Communicating results (costs and cost estimates) to appropriate teams to meet deadlines
>    Maintaining awareness of competitive marketplace via local market intelligence
>    Ensuring updated costs and tour content for coming year are secured, negotiated and contracted
>    Providing Content Coordinator with accurate and detailed tour details as needed
>    Managing, mentoring and overseeing the regional Product team
>    Encouraging and promoting our social enterprise purpose through vendor engagement
>    Maintaining vendor management system data and reporting for the region and implementing y the contracting processes consistent with all G Adventure standards
>    Ensuring contracts are effectively processed using internal software
>    Monitoring customer feedback and vendor SOP's to ensure contracted services are meeting expectations and safety standards
>    Leading and managing the Audits for the region
>    Developing, managing and reporting on the travel budget for the region
>    Reviewing monthly Trip Profitability Reports and Balanced Score Card with Directors and GM
>    Leading special projects and negotiations, as assigned by Director or Product
>    Represent Product on DT where a Product Contracting Specialist is assigned
>    Other duties and responsibilities as assigned
REQUIREMENTS
>    6+ years or more of relevant travel, product and operation experience in multiple parts of  Asia
>    Proven experience negotiating large contracts and managing large vendor relationships in Asia
>    Bachelor's degree or higher in relevant discipline
>    Extensive knowledge of western and global tourism markets
>    Experience with buying, product and operations cycle and processes
>    Experience leading teams and working collaboratively with cross-functional groups
>    Advanced communication skills, both oral and written in English and other regional languages
>    Proven experience in administrative and management skills
>    Ability to travel as role necessitates up to 25% of the time
Location: Soi Sai Nam Thip 2 (BTS Phrom Phong/ MRT Queen Sirikit National Convention Centre)

Please apply directly at this link https://sforce.co/2OT3xAF
If you want to know what's it like working at G Adventures, please check out this video 
Read Full Job Description
About The Company
---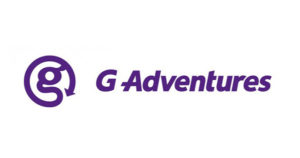 Thailand
Travel Agent or Tour Operator
Travel Agent (Retail/Leisure)
Overview

G Adventures is a small-group adventure travel company and social enterprise founded in Toronto, Ontario, Canada. It offers more than 700 different tours in more than 100 countries, and carries 200,000 travellers from 160 countries each year.
Benefits & Perks:
Competitive salaries
Professional development
Jobs available: 0
STAY UPDATED WITH THE LATEST TRAVEL NEWS, JOBS & EVENTS!
Join over 180,000 travel agents, professionals and executives subscribed to our daily newsletter.
You can unsubscribe at any time
Similar Jobs
---
Salary available upon request