Jumeirah Nanjing: "A remarkable destination" says Jumeirah CEO José Silva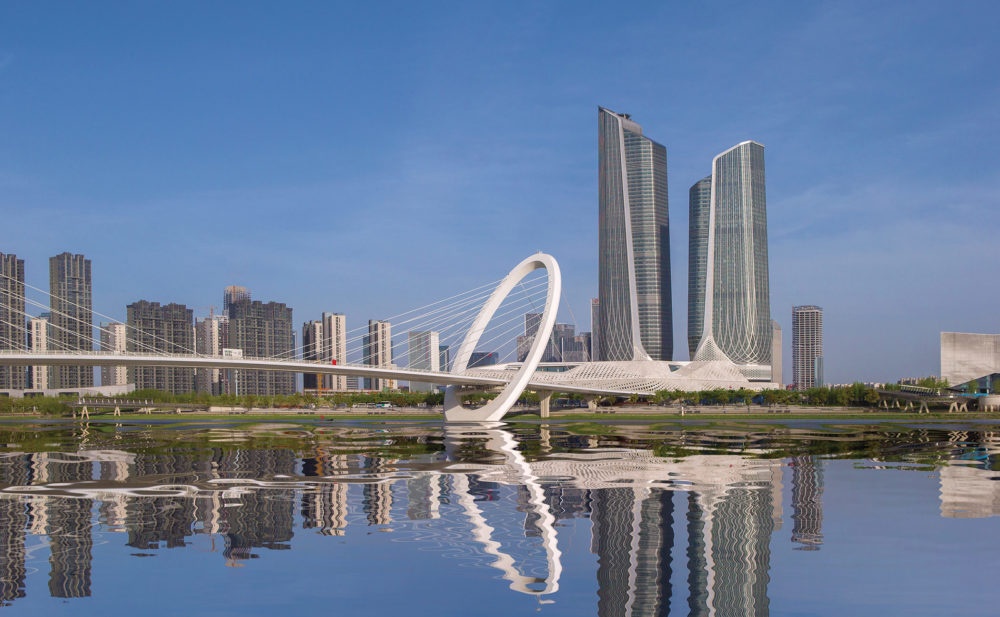 Renowned as one of the most beautiful cities in China, crammed with open green spaces, mountains and catalogue of buildings and shrines of historic importance, Nanjing is the tenth most visited Chinese city in 2017.
According to the National Bureau of Statistics of China (NBS) Nanjing aims to host 150 million domestic tourists and realize total tourism revenue of RMB 290 billion (USD 42.3 billion) by 2020, approximately 7.2% of the city's total GDP.
Seeking to capitalise on the potential of Nanjing, Dubai based firm the Jumeirah Group has announced the launch of Jumeirah Nanjing, its new luxury accommodations on the 39-67th floors  of the North Tower in the swanky confines of the International Youth Cultural Centre (IYCC) of the Hexi New District, designed by iconic British architect, Dame Zaha Hadid.
Comprised of 212 rooms and 49 suites, the hotel will boast six different restaurants, including but not limited to Lu Chao, serving Cantonese and Singaporean dishes; Cha Jie Tea Lounge; seafood  bar Zhuo Xian – not to mention Chocolatini, a new chocolate and martini concept bar.
In facilities Jumeirah Nanjing features a Talise Spa with saunas, massage rooms, hot tubs plus a Jacuzzi and steam room; sky atrium pool plus a wellness centre and fully equipped gym replete with all the latest high-tech machines you could shake a stick at.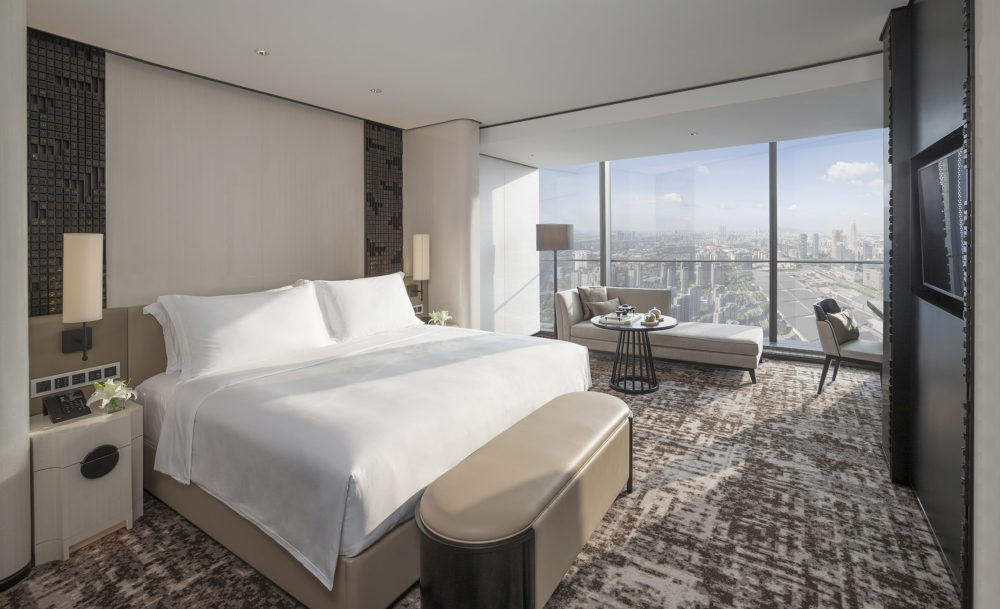 José Silva, Jumeirah Group chief executive officer, said: "Jumeirah Nanjing is a stunning addition to our portfolio and we are exceedingly proud to be selected as guardians of such a significant property.
The International Youth Cultural Centre is an architectural masterpiece and its iconic stature is truly impressive. Jumeirah Nanjing is a remarkable destination which will boost tourism to the city, and represents a significant milestone in achieving our global expansion strategy."
Jumeirah Nanjing is the 23nd property in the Jumeirah inventory of global luxury hotels and resorts, made up of 15 sites in the Middle East, five in Europe and two in Asia. The group also another has another Chinese hotel, as well as Bali property in the pipeline – with another 18 currently under construction.