Why hasn't the Mount Kilauea eruption put Japanese tourists off visiting Hawaii?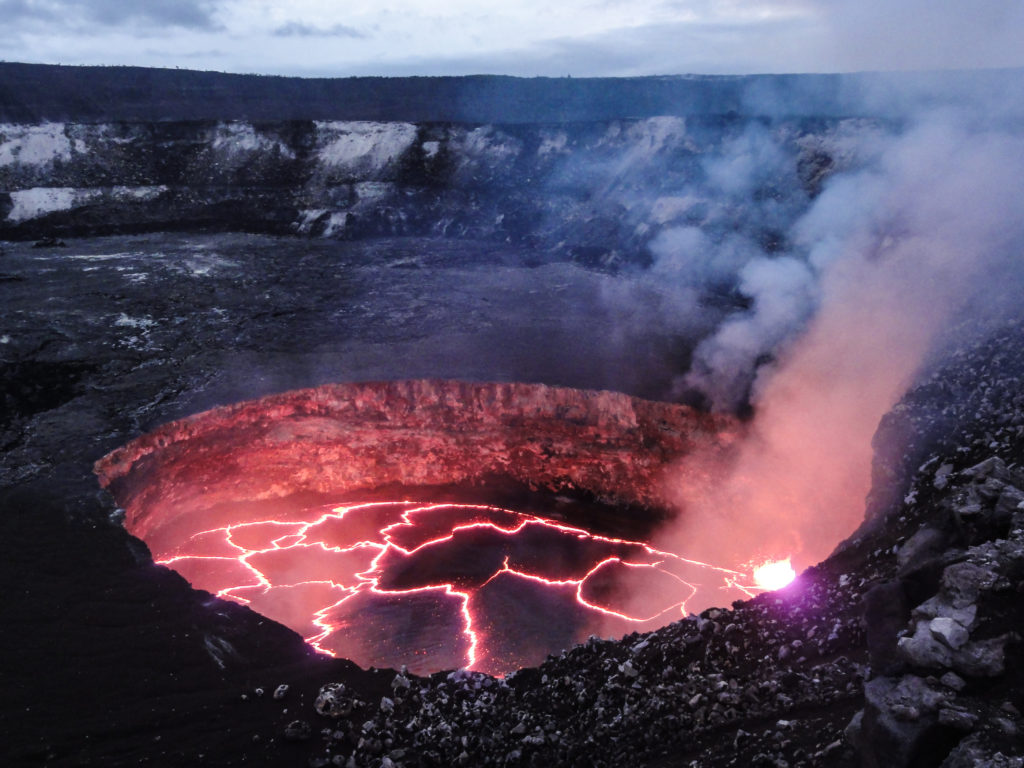 When Hawaii governor David Ige felt, understandably, compelled to soothe tourists' worries about the lively activity of the island's Kilauea volcano and insist it was still safe to travel and visit the US's 50th state, it seems he may not have been including the Japanese.
According to the latest figures from ForwardKeys, using data from 17 million booking transactions in order to try and accurately predict the murky future of tourist movement and travel trends, Q1 2018 showed that total international flight bookings to Hawaii had increased by 5.4%, on the same period in 2018.
The data showed that Hawaii's leading visitors were Japan, which jumped 5.4%; followed by Australia, up by 12.6%; China, up 12%; Germany, up 29.3%. New Zealand topped the list with an uptick of 16.0% – the only straggler being Canada, with a drop of 1.4%.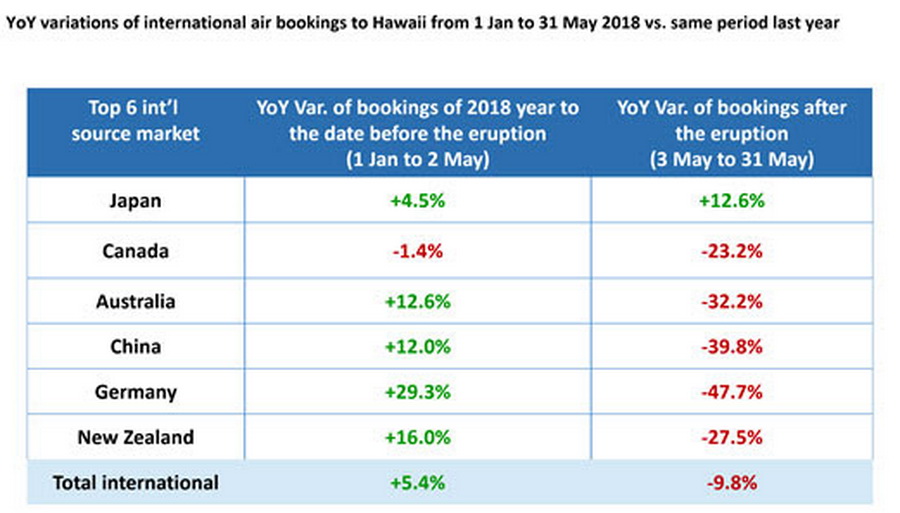 Come 3 May, tourism to Hawaii went into a tailspin with bookings between the third and 31st of the month falling by 9.8% -Australia was down 32.2%, China down 39.8% Germany down 47.7% and New Zealand down 27.5% as well as neighbours Canada who dropped 1.4%.
But when Japan's booking figures were examined, ForwardKeys discovered that not only has the nation's travellers not been put off by Kilauea's restlessness but seemed positively enthused by it with bookings actually going up 10.6%.
ForwardKeys CEO and co-founder, Olivier Jager, said: "Normally, the Japanese market is super-sensitive to crisis situations and it is the first to cancel when any form of trouble occurs in a destination.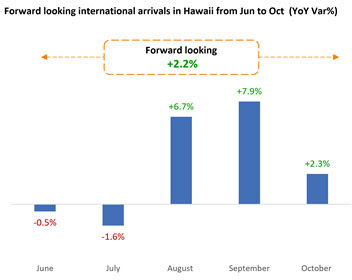 "Our hypothesis is that because Japan sits on the 'Pacific Ring of Fire' and has over a hundred active volcanoes, it is so used to earthquakes and volcanic eruptions that they cease to be newsworthy; indeed, the situation in Hawaii has featured less in the news in Japan than it has elsewhere.
"An analysis of online news clips of the Kilauea eruption revealed that media exposure in Japan was just 0.2% of total exposure worldwide."
Whilst bookings in May have suffered, the outlook for the next five months is a lot healthier with bookings still 2.2% up from the same period last year. Bookings for June and July are only 0.5% and 1.6% behind 2017, whereas bookings for August, September and October are up 6.7%, 7.9% and 2.3% respectively.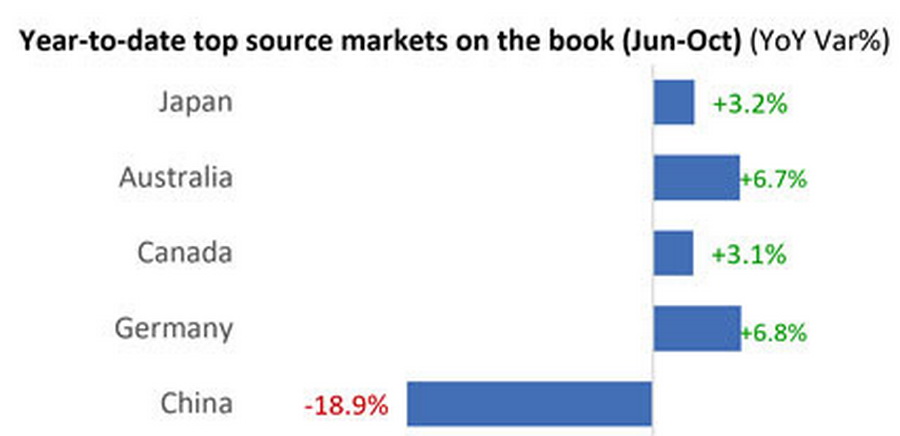 The aforementioned top six traveller markets are also looking good and are ahead on this period last year; Australia is up 6.7%, Canada by 3.1%, Germany by 6.8%, New Zealand by 27.0% and Japan ahead by 3.2%. Only China has taken a tumble with bookings lagging by 18.9%.
Jager concluded: "Given the magnitude of media coverage, forward bookings to Hawaii are holding up surprisingly well. We are also aware that the vast majority of Japanese and other international visitors to Hawaii stay in Honolulu, which is on a different island from the one where Kilauea is erupting.
"Therefore, we believe that the messages from the Governor and the Hawaii Tourism Authority that the volcano is in a remote location, over 100 miles from the main tourist resort areas, and that the islands are open for business, have credibility and are, to a significant extent, being heeded."