Kimpton Hotels encourages guests to 'Stay Human'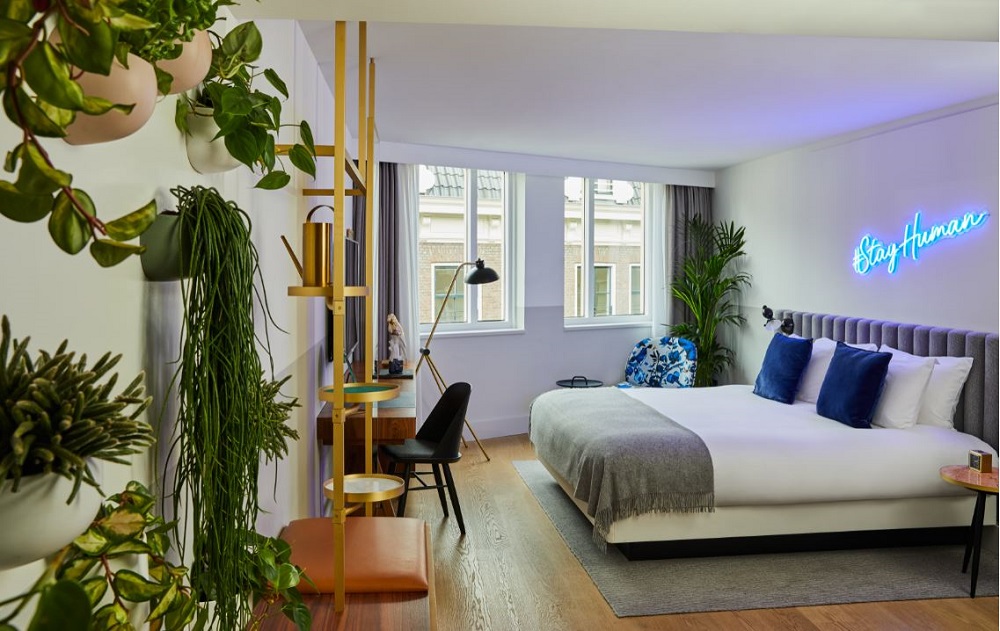 IHG's Kimpton Hotels & Restaurants has launched 'The Kimpton Stay Human Project' in Europe, with a mission of connecting guests to one another, themselves and the locals of the city.
All 'Kimpton Stay Human Project' rooms will differ in theme and approach, offering Stay Human 'idea of the day' cards suggesting challenges and experiences that guests can do to engage in human connections during their stay. The rooms also have an instant camera and guestbook; for leaving messages for future guests and understanding the stories left behind by past guests.
"Heartfelt human connections"
Tom Rowntree, vice president, global luxury brands at IHG, commented: "The Kimpton Stay Human Project rooms offer much more than just beautiful places to sleep. The guestroom experiences encourage heartfelt human connections and continue the legacy of the brand's charismatic founder, Bill Kimpton, and his mission to cultivate boutique luxury hotels with a difference.
"At Kimpton Hotels & Restaurants, we proudly put people first. We believe that the luxury we offer is all about catering to the individual's needs through meaningful connections, that's why with the Kimpton Stay Human Project we're going above and beyond to create experiences with heart."
The Kimpton Stay Human guestroom experiences are now available to book at the brand's four hotels in the UK and the Netherlands until the end of the year.