InterContinental Hotels Group (IHG) has announced the debut of Kimpton Hotels brand in the UK with the opening of Kimpton Fitzroy London.
Opening its doors in London's renowned Bloomsbury neighbourhood, Kimpton Fitzroy London is the first UK hotel from the boutique luxury brand of IHG, Kimpton Hotels & Restaurants. The hotel combines late-Victorian heritage with a quirky, modern vibe, and the existing glamour of the building, set in an area where some of the greatest artists and thinkers have flourished.
Overlooking Bloomsbury's Russell Square, within an iconic heritage building dating back to 1898, the design-led Kimpton Fitzroy London features 334 luxurious rooms and suites, a large ballroom, various restaurants and bars, modern meeting rooms and a 24-hour fitness centre.
"A more inclusive style of luxury"
Paul Walters, general manager of Kimpton Fitzroy London, commented: "This hotel will bring a new luxury approach to the UK — a more inclusive style of luxury as opposed to museum-like spaces so guests don't need to keep their voices down in the lobby, or wear a suit jacket to dinner."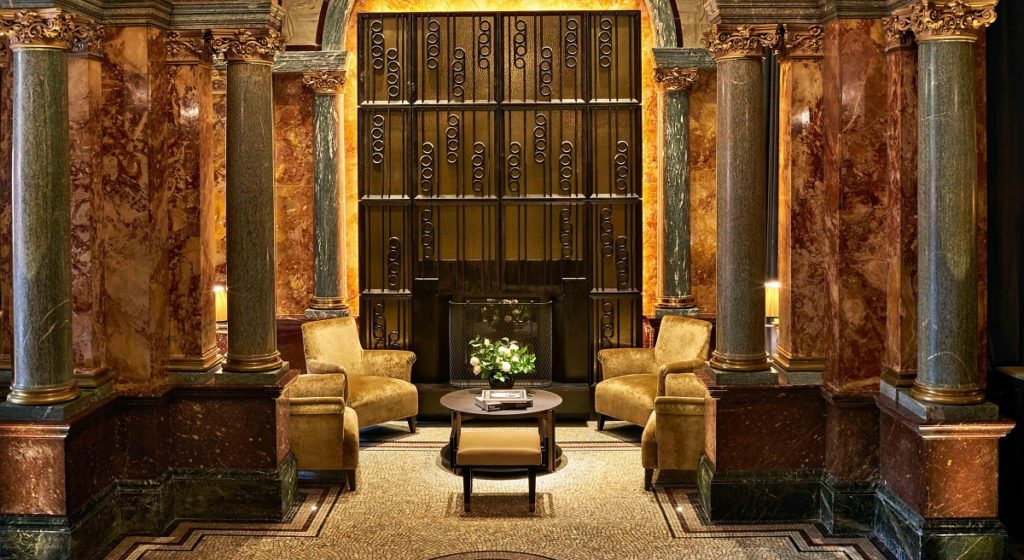 Kimpton Fitzroy London is named after the original architect of the building, Charles Fitzroy Doll, a significant figure of British architecture in the Victorian and Edwardian eras. The interior features elegant and contemporary design by lead designer Tara Bernerd & Partners that honours the building's heritage.
The bedrooms are decorated with Kimpton's bold and playful edge, and include unexpected touches of contemporary artwork and floral cushions, featuring a bespoke design by British textile artist Kit Miles.
"We know it's what guests in this city are craving"
Walters added: "A defining trait for the Kimpton brand is the focus on heartfelt human connections. We want guests to enjoy the glamour of a historic iconic building but still feel free to be themselves. It's an approach we're excited to bring to London, as we know it's what guests in this city are craving."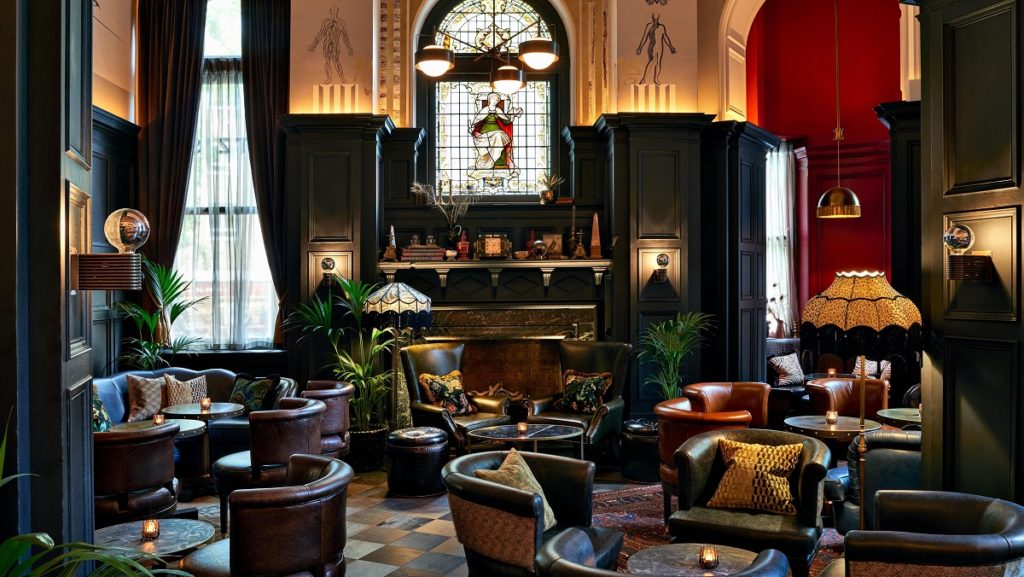 The hotel is only two minutes' walk from Russell Square tube station, located steps away from The British Museum, Lamb's Conduit Street and London's West End, making Kimpton Fitzroy London the perfect base from which to explore all that the British capital has to offer.
Next year will see a continuation of the Kimpton brand's momentum, with additional hotel openings in key UK cities including Edinburgh, Glasgow and Manchester. The brand also announced its debut in Bangkok, set for 2020.