Konnichiwa! VietJet on Japanese sojourn with five new routes this summer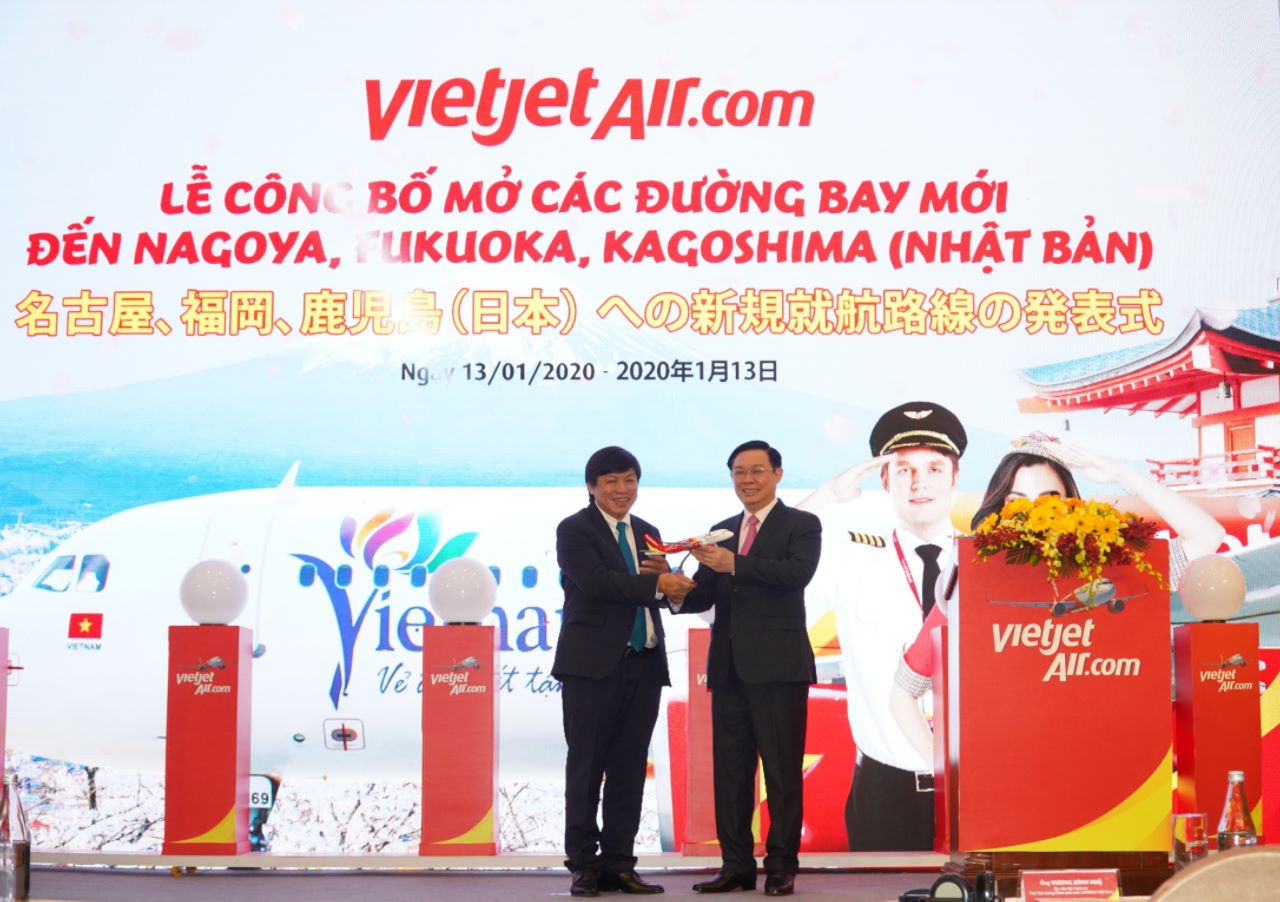 Vietjet has announced the launch of five new routes between Vietnam and Japan. The announcement ceremony took place within the framework of Japan – Vietnam Bilateral Tourism Promotion Conference, which welcomed more than 1,000 delegates from Japan, including officials from Japan's National Assembly, the Japanese government and leaders from major Japanese corporations.
Following the success of numerous routes that connect the two countries' major cultural, economic and political centres, the carrier's five new routes including Hanoi, Ho Chi Minh City (HCMC) and Da Nang to Nagoya (Chubu Centrair International Airport); Hanoi to Fukuoka and Kagoshima are expected to open ticket sales and commence operations in 2020. After Tokyo and Osaka, Nagoya and Fukuoka are the third and fourth biggest cities in Japan respectively while Kagoshima has a large population of Vietnamese people.
Now with a total of 10 direct routes between Hanoi, HCMC, Da Nang and Tokyo, Osaka, Nagoya, Fukuoka, Kagoshima, it continues to offer travellers highly convenient travel options with suitable times and affordable ticket fares for locals and travellers alike.
Here at TD, we put our best efforts to provide the latest and most valuable content to our readers. It is a true labour of love - where we work hundreds of hours each month - to make sure we offer meaningful content. If you value what we do, please consider a donation of any amount.
This would mean the world to us! Thank you and click here to proceed!