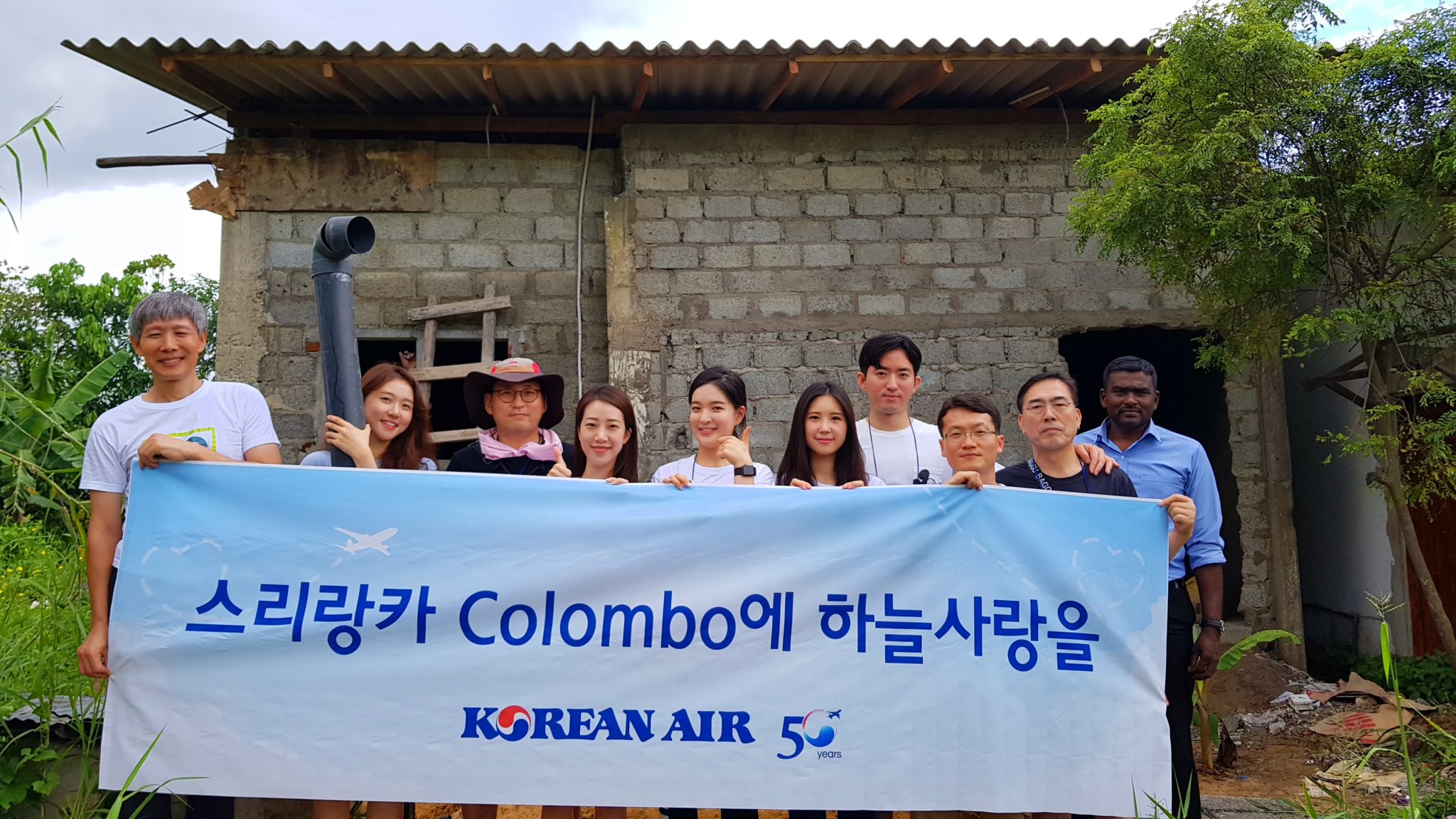 Korean Air's volunteer group performed volunteer work in Sri Lanka in October for the underprivileged local community in the suburbs of Colombo. The area was severely damaged by the heavy floods in 2017 and is still prone to floods.
The volunteers started rebuilding the neighbourhood by repairing damaged homes. The employees of the airline also spent time with local children by hosting English aviation camps, dance competitions and playing balloon games. Expenses for the volunteer work were paid by the carrier's company fund and donations from members of the volunteer groups.
Korean Air volunteer groups have contributed to the underprivileged communities in Nepal, Indonesia and Cambodia this year. In September, the airline also organised World Cleanup Day 2019 in Kota Kinabalu, Malaysia, to collect trash and raise environmental awareness.
Currently, the airline has a total of 25 volunteer groups actively helping with projects and community programmes at orphanages, rehabilitation centres for the disabled, as well as senior care centres to support disadvantaged groups.
Here at TD, we put our best efforts to provide the latest and most valuable content to our readers. It is a true labour of love - where we work hundreds of hours each month - to make sure we offer meaningful content. If you value what we do, please consider a donation of any amount.
This would mean the world to us! Thank you and click here to proceed!