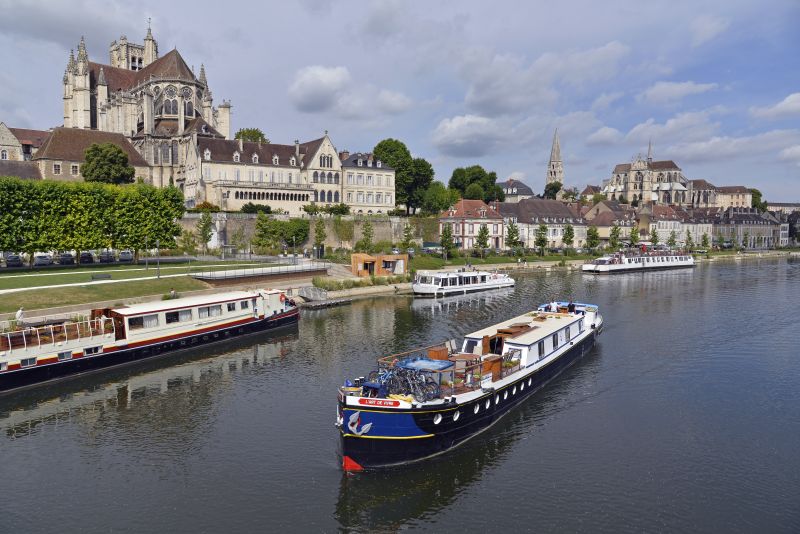 Hotel barge operator, European Waterways, has introduced the Ladies at Leisure charter option featuring culinary excursions, boutique and market shopping, art, and well-being themes.
"Today's female travellers are more confident and independent," said Derek Banks, managing director of European Waterways.
For female travellers to indulge in their favourite activities while on holiday, European Waterways is now offering the Ladies at Leisure hotel barge charter options that offer a wide range of excursions, culinary experiences, shopping and health-conscious themes such as yoga and walking tours.
The 6-night charters can be tailored to meet the special interests of each group. For example, a culinary-themed cruise includes private cooking demonstrations, truffle hunting excursions and visits to local attractions such as an artisan chocolatier, or a Mediterranean oyster farm.
As health-themed holidays gain popularity with female travellers, European Waterways is now offering walking excursions on the towpaths that run parallel to the canal, and morning yoga classes on the deck.
The 8-passenger L'Art de Vivre hotel barge offers Walking Cruises in Burgundy between Auxerre and Chevroches, with the cruises providing opportunities to take in the historic Burgundian countryside and medieval villages along the way.
For those who prefer a more laid-back trip, a wine appreciation cruise will do the trick. The eight passenger Rosa hotel barge takes guests through the city of Saint-Émilion, a UNESCO World Heritage Site and home to the most famous in the Bordeaux region.
Catering to the more creative groups, art-themed cruises come with an expert art guide who shows guests around craft workshops and boutiques and suggests the best painting spots. The hotel barge itself makes an ideal "spot" and guests can paint on-board while enjoying a cocktail, or chilled glass of champagne.
"There is never a 'what do we do today' moment on a European Waterways' cruise because activities are carefully planned to fill the days," added Banks. "We also ensure there is plenty of free time for our guests to do nothing at all but enjoy the beautiful countryside as they sit back and sip their favourite wine. For some, that's 'activity' enough!"