Le Meridien Putrajaya's GM tells us why his hotel is aiming to be the MICE centre of Malaysia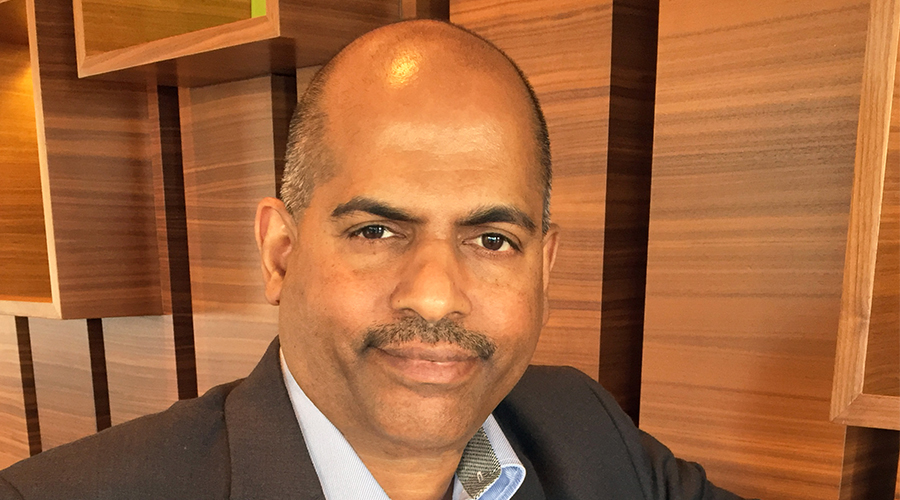 It's been little more than 18 months since Kumar Renoo took the helm as general manager at Le  Méridien in Putrajaya, Malaysia's gleaming planned city. We caught up for a chat about Putrajaya's architecture and the hotel's upcoming events.

TD) What stands out about Le Meriden Putrajaya, and what is the big draw of the city?
KR) Putrajaya is the administrative capital of Malaysia and located south of Kuala Lumpur. It's where the Prime Minister's office, as well as many other government offices are located so one of the main draws of Putrajaya is its architecture.
Most of the buildings have taken on a late 20th century aesthetic which makes for a very interesting tourist attraction. The Putra Mosque is made from rose-coloured granite with a pink dome and draws visitors from all over the world. Other than that, the city is inviting with open spaces and boat rides on man-made lakes.
Kuala Lumpur is great, but clients are sometimes bored of the city's heavy traffic. Because, Le Méridien Putrajaya is only 30 minutes from KUL airport and 25 minutes from Kuala Lumpur, we have naturally become an ideal alternative. Plus it's a great spot to visit Cyberjaya, Puchong, Sunway and Shah Alam – where many local business clients are based.
'Chic, Cultured and Discovery' are key aspects of the Le Méridien brand. How do you put these into action at the Putrajaya property?
The overall decor of the hotel is contemporary chic, with rooms creatively decorated in an Art Deco style. We also want our guests to experience art and culture while they are here and one of the ways is through an unforgettable dining experience. Our culinary team ensures the cuisine in our signature restaurant, Le Mei, is finely curated and presented as a sensory spectacle.
As for discovery, every area of the hotel reflects its surroundings, from the contour lines of Putrajaya adorning the walls and ceilings, to the interior design in the restaurants.
How important is the MICE sector for Le Méridien Putrajaya?
MICE is the second biggest market for the hotel and contributes over 30% of its business. We have become very popular with pharmaceutical, insurance and Malaysian Government Linked companies (GLC) and in the region.
They like to take advantage of our proximity to the capital and the IOI City Mall, where guests can explore a huge number of restaurants, go the movies and go bowling.  There is even moonlight golf in the evening for VIPs.
"It is our aim that Le Meridien Putrajaya is the place for travellers to Malaysia and becomes the preferred events hotel in the country" – Kumar Renoo, Le Méridien
We are also working with our global sales teams, from Hong Kong and Europe, on how to cater to a global audience for events later this year. And we already have one confirmed client, an international MICE group, who represent a number of different multinational companies. Rest assured, I will be listening in on that one.
The hotel itself has wonderful facilities: the pillarless Millennium Grand Ballroom (below), with room for 800 guests, which features a spacious pre-function area of over 1,200 square metres; and the Atelier Hall which features poolside and golf views. This space is totally separate from the other function rooms; it even has its own private buffet counter.
What plans do you have in place to develop Le Méridien Putrajaya in the future?
We want to make Le Meridien Putrajaya the destination of choice for travellers. To do so, we are running a range of offers throughout the year such as Tee-Off at IOI Resort City, which includes a free round of golf, and Stay 3 Pay 2 where you get a free third night when you book for two.
Ultimately, we want to unlock this destination for the international market and maximise the use of our excellent service and facilities. It is our aim that Le Meridien Putrajaya is the place for travellers to Malaysia and becomes the preferred events hotel in the country.