Lebanon's Kurban Travel inks agreement with Sabre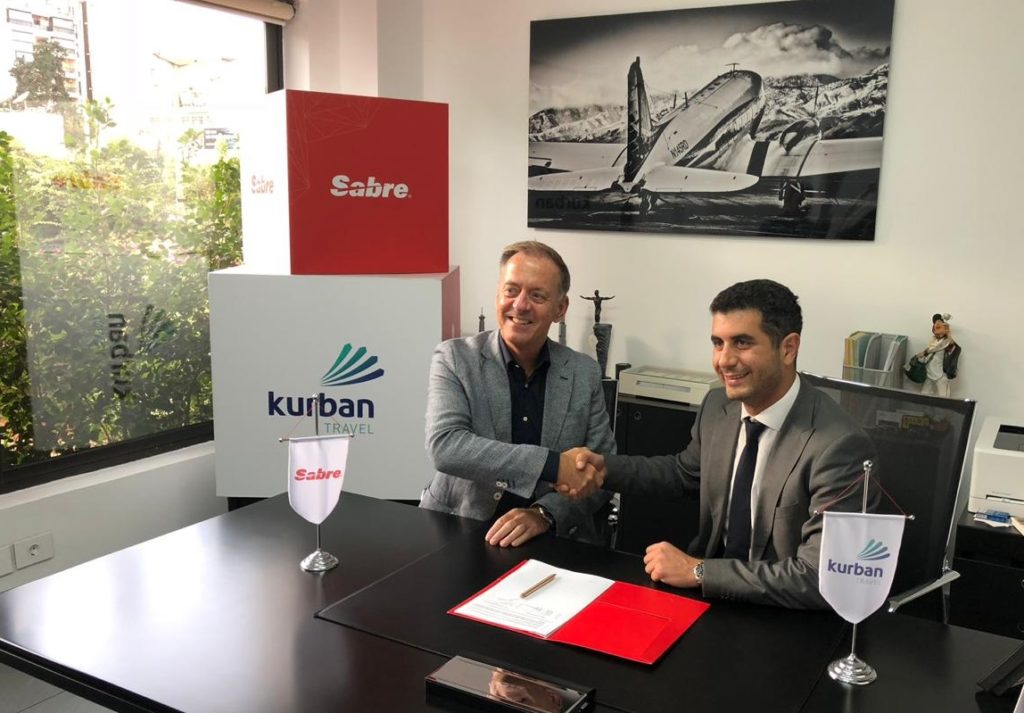 Leading travel agency in Lebanon Kurban Travel has signed an agreement with Sabre Corporation to create an intuitive and personalised experience for its travellers.
Kurban Travel is the leading travel management company in Lebanon with a strong presence in the Middle East and Europe, and ambitious plans for global growth. Despite being in the industry for more than 60 years, Kurban Travel strives to provide an uncompromised level of service.
The five-year agreement will enable Kurban Travel agents to access Sabre's global distribution system (GDS) to shop, book and manage travel content from 400 airlines, 900,000 hotel options and 40 car rental brands. Kurban Travel agents will leverage the industry-leading content, data-driven insights and intuitive interface of the new Sabre Red Workspace – the next-generation travel agency desktop – allowing them to become true travel consultants.
"The best prices, premium service and specialised travel industry expertise"
Selim Boutros, Kurban Travel's general manager, said:  "It is our vision to continuously provide tailor-made travel services that not only meet our customers' needs and budgets but exceed their expectations every time.
"We remain committed to providing the best prices, premium service and specialised travel industry expertise. Sabre is the reliable partner that we are looking for to up our game. Its technology and global industry know-how will enable us to provide competitive content, help deliver world-class services, and serve our customers even better and more efficiently in the future."
In addition to bringing significant benefits to travel agents, the new Sabre Red Workspace also provides added value to airlines as they introduce New Distribution Capability (NDC) based offerings. The simplified workflow in the new Sabre Red Workspace makes it easy to display and sell branded fares and ancillaries, thus helping to generate additional revenue.
"We are constantly evolving our technology"
"We are proud to partner with Kurban Travel, which will join our distinguished customer base in the region," Raymond Vrijenhoek, vice president, Sabre Travel Network Middle East, said.
He added, "We are constantly evolving our technology to deliver the world's most advanced travel platform, enabling us to offer agencies faster innovation and more flexible solutions infused with data-driven insights. We stand ready to help Kurban Travel achieve its mission to grow and optimise its business while solving travel challenges"