Love is in the AIRport: Pop-up marriage license office opens at Las Vegas Airport in time for Valentine's Day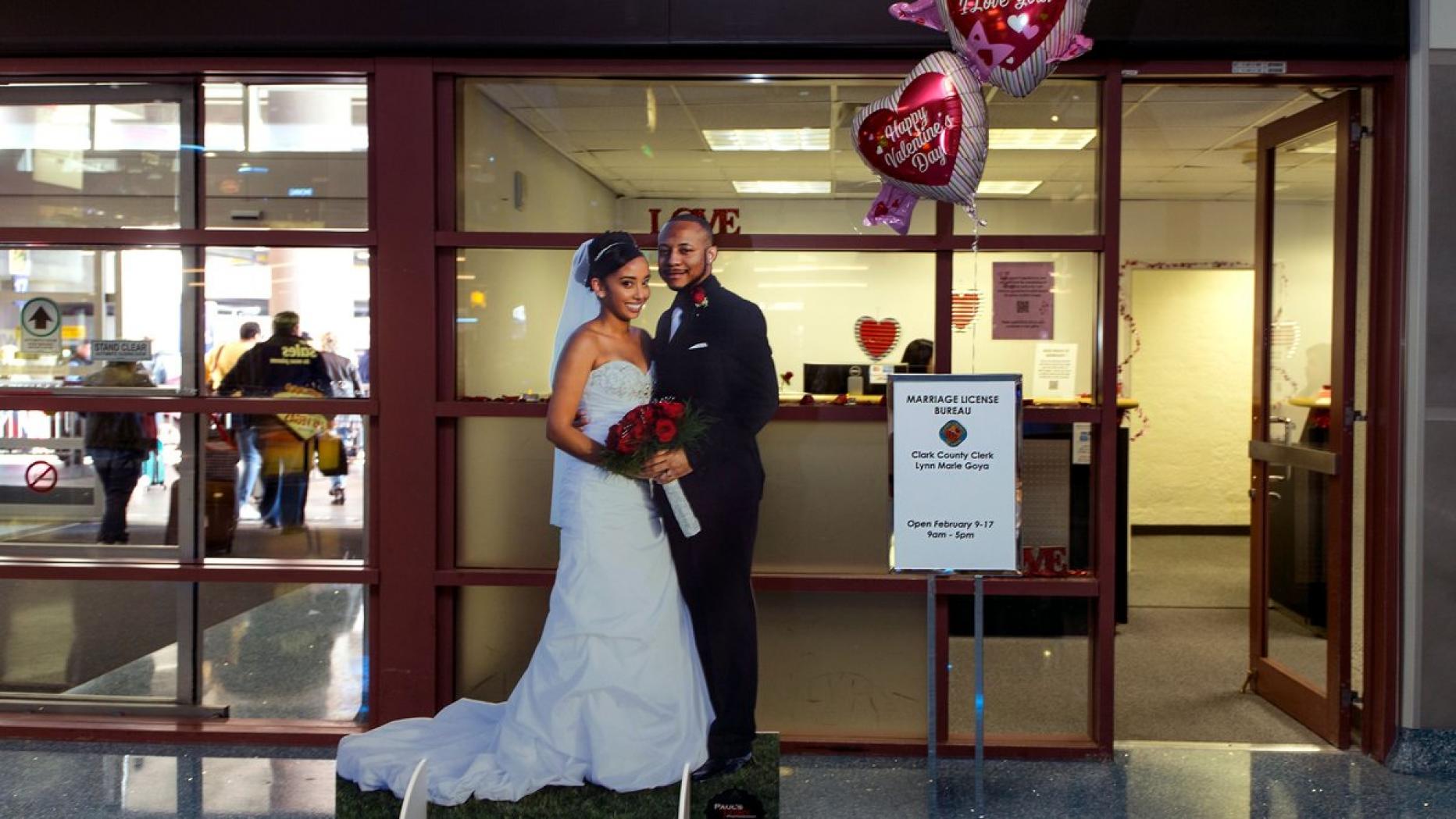 The Clark County Clerk's Office will open a temporary marriage license office at McCarran International Airport to help couples coming to Las Vegas obtain marriage licenses faster and easier during what the office expects will be an exceptionally busy February. The month includes Valentine's Day, a three-day Presidents' Day weekend, the dates 2/20/20 and 2/22/20 and  Leap Day.
Set to kick off the fun with a performance from the eternal Elvis (impersonator) on 13 February, couples flying will get special perks on their return flight as newlyweds. Perks include priority boarding, in-flight announcements and even a custom Married in Vega champagne bottle. The airport office will also have a life-sized cut-out of Joe Jonas and Sophie Turner for a nice photo opportunity for lucky couples.
"Las Vegas is a great place to get married," Lynn Goya, clerk of Clark County said: "We anticipate that 2020 will be a very busy year for weddings as couples take advantage of the year 2020. This pop-up office will make it even easier for couples to get their marriage license and allow them to have more time to spend having fun."
The pop-up office is located in Terminal 1. Marriage licenses cost USD 77 and couples can fill out a marriage license pre-application from the county's website.