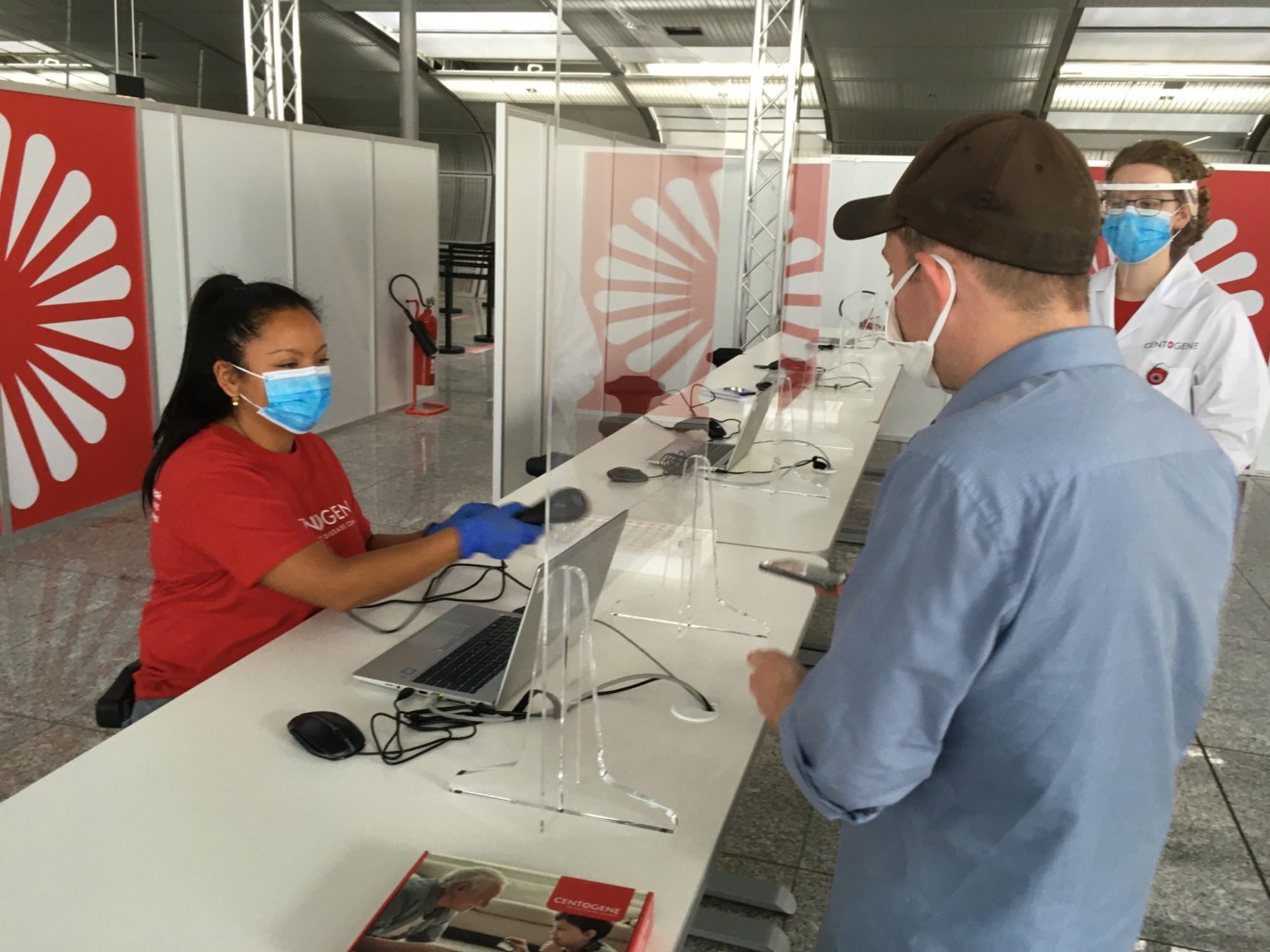 Lufthansa passengers can now get tested for COVID-19 at Frankfurt and Munich airports to avoid being quarantined, when arriving in Germany and Austria. In Frankfurt, the airline has joined forces with Fraport and German company CENTOGENE to offer COVID-19 testing to passengers flying to and from Frankfurt Airport.
Serving as a blueprint to opening international borders, this walk-in testing solution will allow passengers to get tested for the virus and avoid going into a 14-day quarantine when arriving in Germany, Austria and other countries worldwide.
The facility uses certified PCR (polymerase chain reaction) testing kits and passengers flying to or from Frankfurt Airport with Lufthansa will be able to perform the test at a sampling centre located near the main terminal. This can either be completed the day before travelling or with a fast track solution the same day before departure.
Customers in Frankfurt are required to register for the test in advance either online via CENTOGENE's website or directly at the test centre. All results are delivered to the passenger via a blockchain-secured digital platform and connected to their ticket – providing secured clearance for passengers flying to countries with entrance restrictions. Additionally, passengers can opt into an ID confirmation service, assuring authorities that the passengers' identities correspond with the test results.
Dr. Björn Becker, senior director of product management in ground and digital services at Lufthansa Group said: "By opening the test centre, we are offering our guests a comfortable opportunity to test themselves for flights abroad or a stay in Germany to avoid quarantine."
The exclusive partnership for Frankfurt Airport with Lufthansa and Fraport is expected to run until 31 July 2021. In Munich, Lufthansa has also launched a PCR COVID-19 test facility in partnership with the airport's medical centre MediCare.